Scubapro regulator belongs to the top worldwide
Regulators by the brand Scubapro belong to the top of regulators worldwide. Scubapro has over 60 years of experience in developing breathing regulators, so they know what a diver really needs. Therefore, it is not surprising that a large share of the professional divers dive with a Scubapro regulator.
A Scubapro regulator from Lucas Divestore
We have a very extensive collection of breathing regulators, among others by the popular brand Scubapro. Scubapro is one of the oldest brands in the world of diving. The experience and expertise of this diving brand leads to beautiful, functional and innovative products. Especially the Scubapro regulator is a well-loved product amongst many experienced divers. A selection from our range of Scubapro regulators:
Background information on the manufacturer
In 1963, Gustav Dalla Valle and Dick Bonin founded the brand of professional diving equipment that by now defines the image worldwide: Scubapro. Scubapro combines advanced technologies with intuitive, perfected designs, whereby divers can focus on their diving experience instead of on their equipment.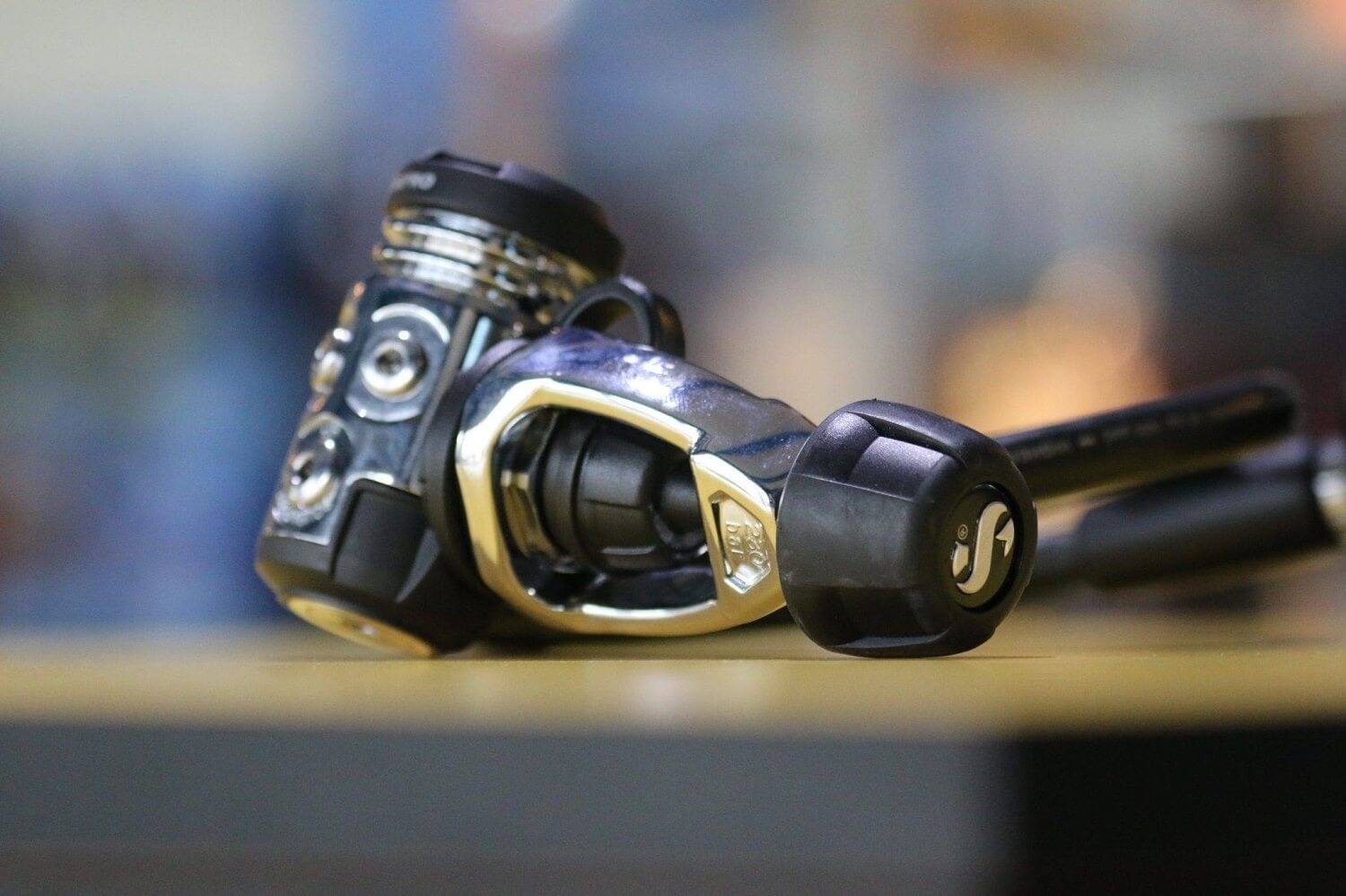 Need help with the purchase of a Scubapro regulator?
Are you looking for a (new) regulator and are you considering a Scubapro regulator? We gladly advise you in which type would suit you best. In doing so, we of course take into account your diving activities and budget. Ask your question online or drop by our store in Nijverdal for a personally tailored advice by one of our staff members. We are pleased to be of assistance in weighing up the various options, to arrive to the ideal Scubapro regulator.