Mares Genius. The long-awaited successor of Mares Icon HD
Have you already spotted it? The new Mares Genius dive computer! The long-awaited successor of the Mares Icon HD has recently become available from Lucas Dive Store. With new options and surprising performance, Mares has succeeded in achieving another milestone. Marco will gladly tell you more about it!
Maximum readability
Mares is the first and only one to apply ultra-modern smartphone technology to dive computers. The Mares Genius has an even better display than its predecessor Mares Icon HD. With a Full HR mineral glass display, all dive data is easy to read under water, in all diving conditions and reading positions. Even at an angle, you can keep reading data without the screen getting dark. Like the Mares Icon HD, the Mares Genius is equipped with a night dive mode. He adjusts the bright colors to dark shades at night.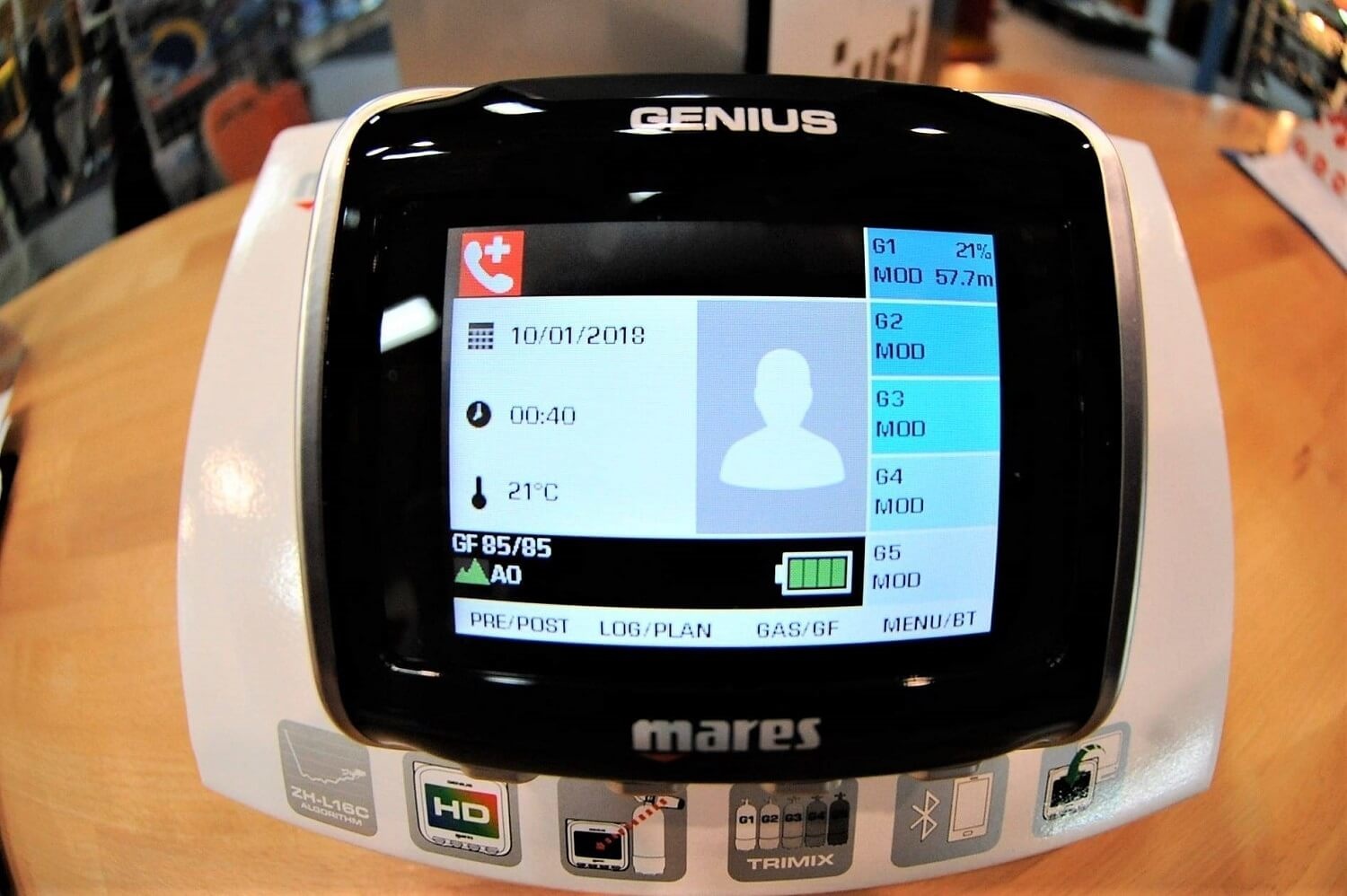 Mares Genius
The Mares Genius can be used in combination with the Led Transmitter. This transmitter shows the user and buddy what the bottle pressure is by means of a shiny LED with various colors.
Color coding. Each color has its own meaning:
Blue and green: the bottle pressure is above the half bottle warning
Orange and yellow: the bottle pressure is between the reserve level and the half bottle warning
Red: the bottle pressure is below the reserve level
Thanks to the colors and the user-friendly system, the Mares Genius is one of the dive computers that is easy to read. But the dive computer offers more: there are countless great options. You can upload photos, you can download underwater maps or use the clear digital compass function.
ZH-L16C algorithm
The Mares Genius dive computer works with the new ZH-L16C algorithm. This is a mathematical model of how gases enter and leave the human body when the environmental pressure changes. The algorithm is based on 16 compartments. The Mares Genius has a better PMG to dive with different gases (nitrox and trimix up to 5 gases) and the gases are easy to switch. The Mares Genius can be connected with 5 transmitters.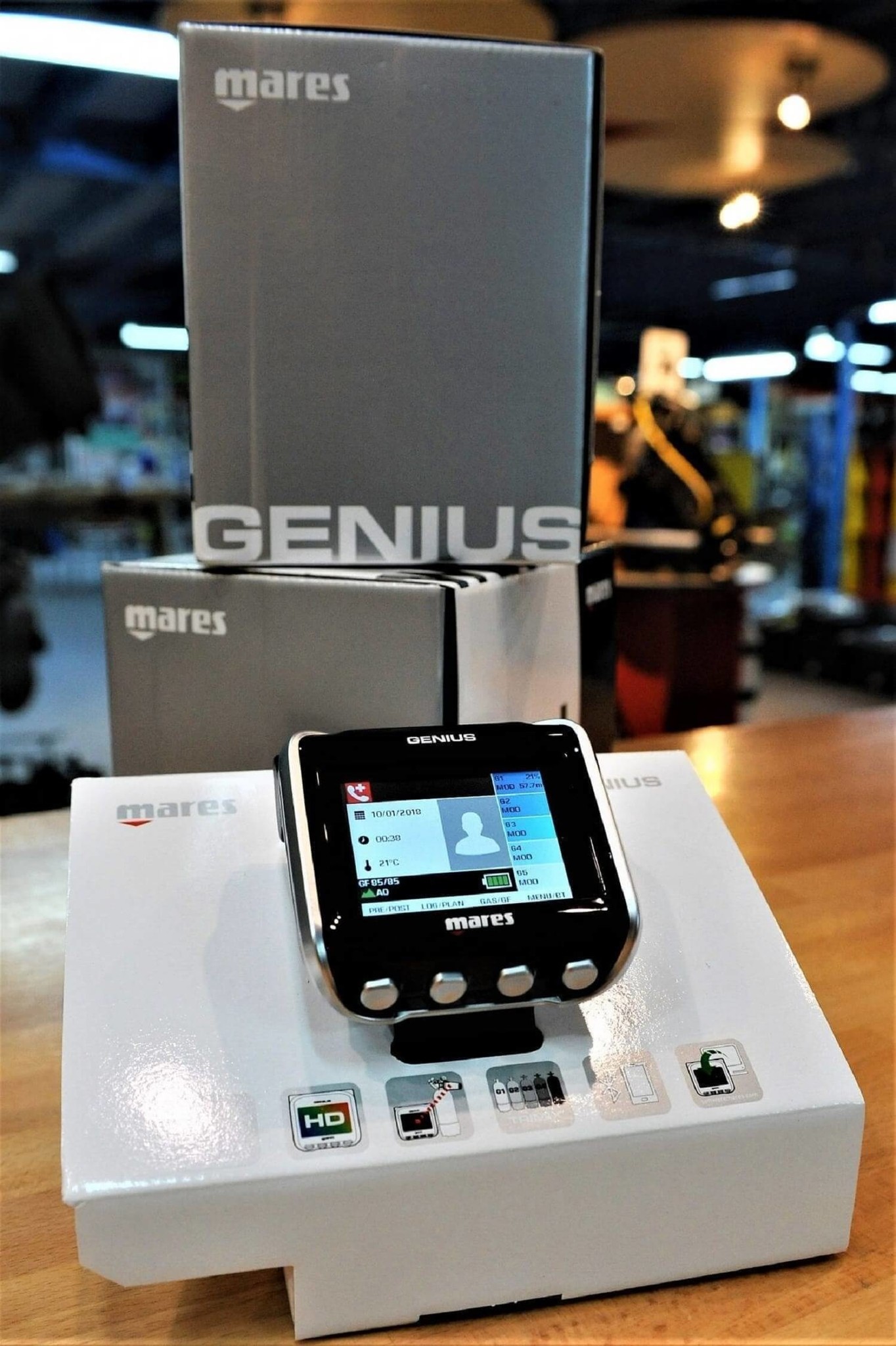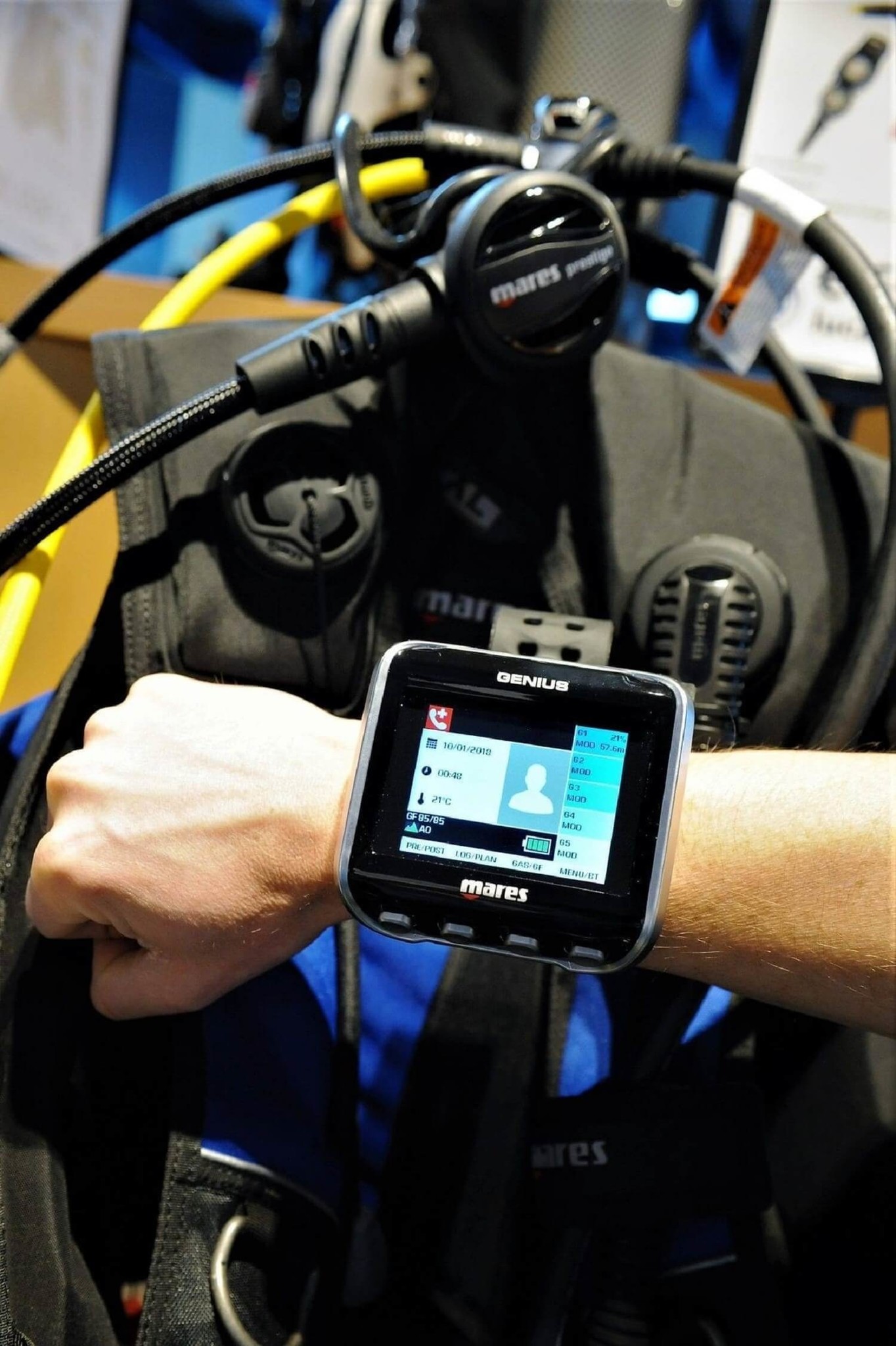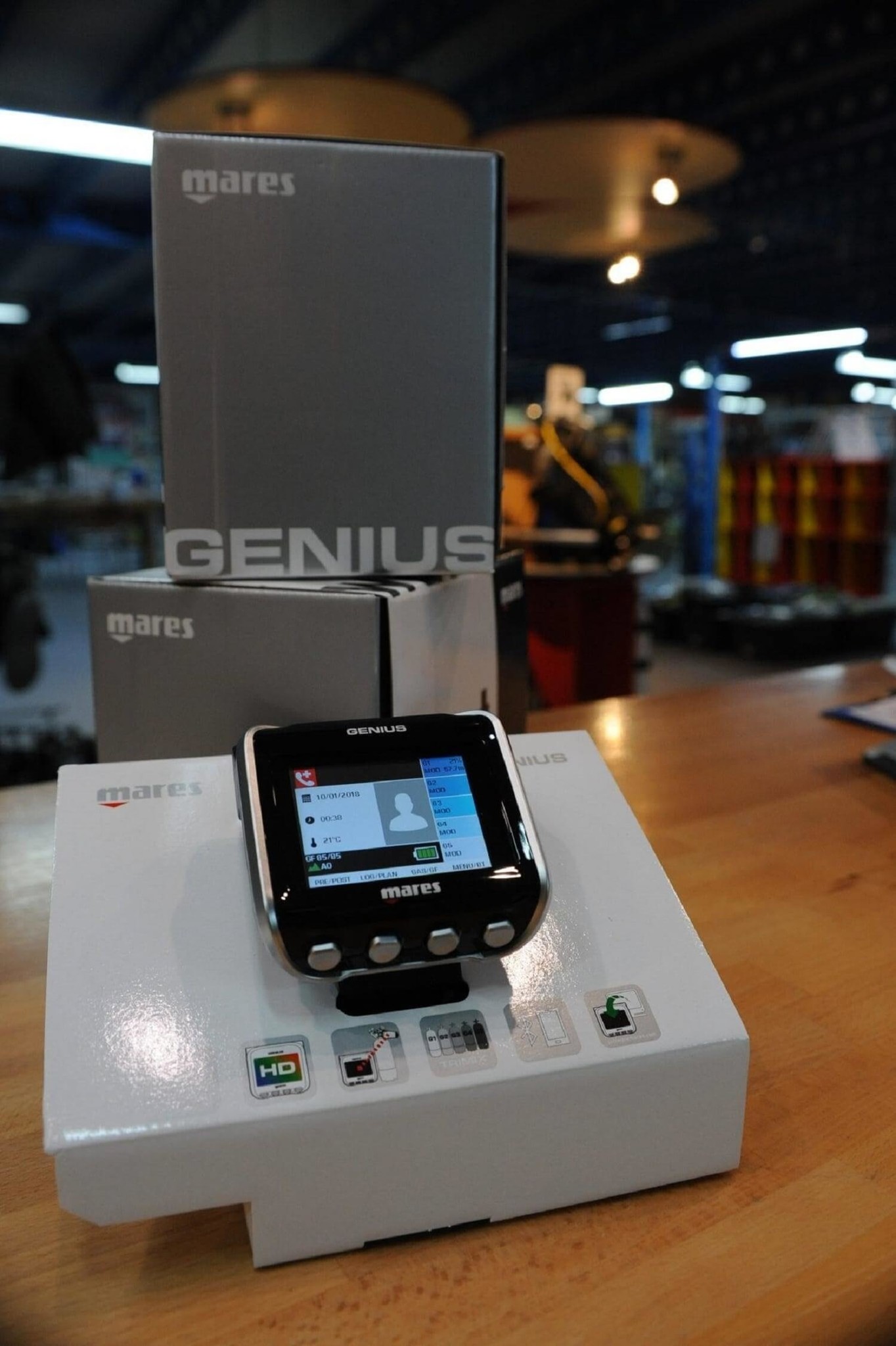 Other properties
The Mares Genius lasts 40 hours of diving on one battery. The dive computer is equipped with a hard disk, where up to 1,000 hours of diving can be stored, with a sample rate of 5 seconds. The moment you make a technical dive, there is also the possibility to reset the stopwatch as soon as you reach your bottom gas. The Mares Genius can be connected to your mobile phone, by means of an app.