A portable dive compressor for your diving activities
Are you looking for a dive compressor, but are you in doubt which dive compressor is most suitable for your professional or recreational diving activities? We happily provide you with a personally tailored advice. Lucas Divestore offers a wide range of compressors of the brand Bauer.
Dive compressor at Lucas Divestore
Our portable dive compressors by the brand Bauer vary widely in terms of price and functionalities. There are the very comprehensive compressors, such as the Bauer Mariner 320 Petrol, the most powerful compressor worldwide. But we also offer the somewhat smaller and lighter compressors, such as the Bauer Poseidon Pe100 TB. All our compressors are available in both petrol and electric.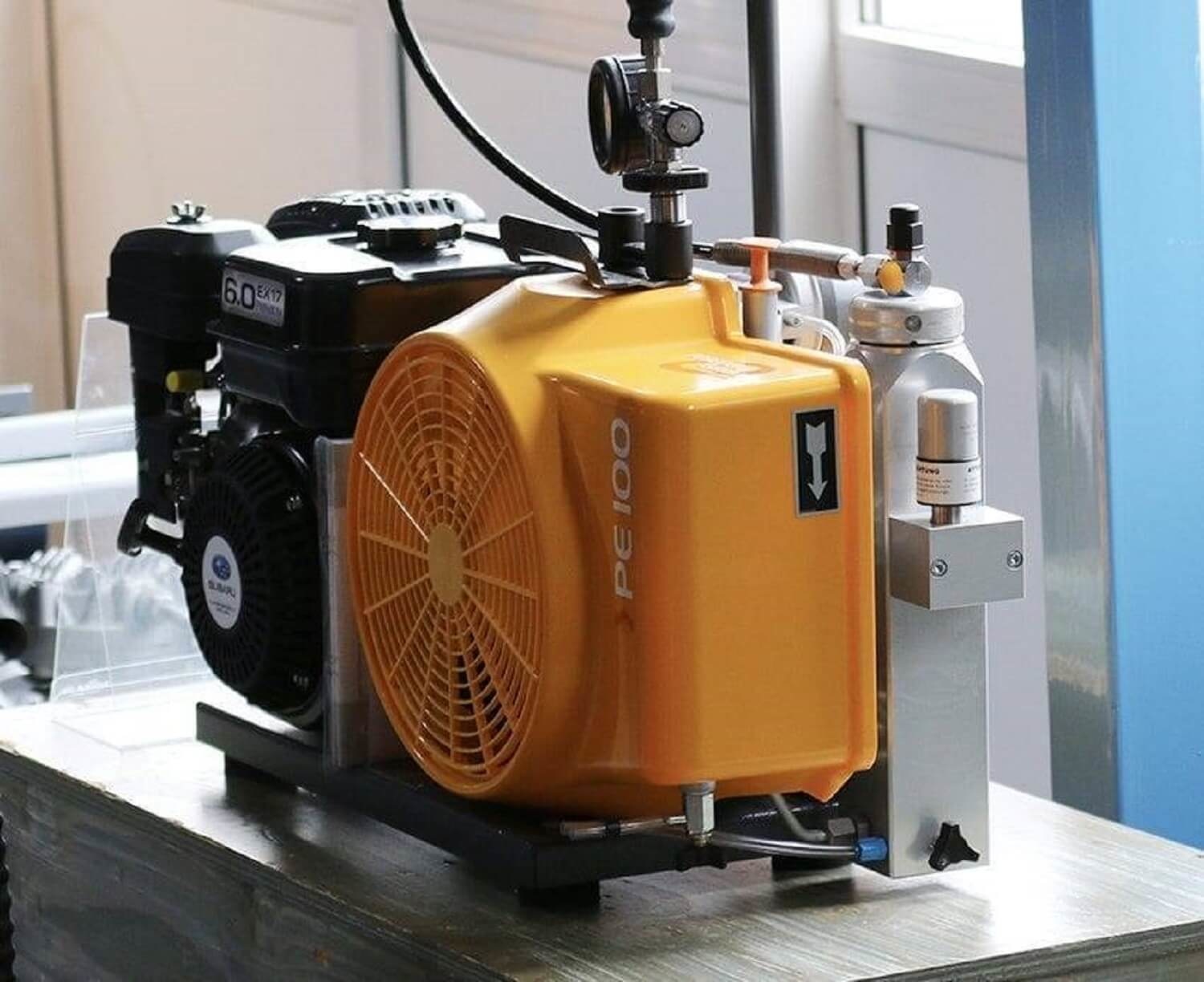 What should I take into account when purchasing a dive compressor?
Just like the shipping industry and the fire department, divers use breathing air compressors, also called a compressor. When purchasing a compressor, it is wise take a number of things into account. The dive compressors vary for example in air capacity and power.
Need help with the purchase of a dive compressor?
Are you a professional or recreational diver and looking for the right products? We understand that it can be quite difficult (especially as a novice diver) to choose from the wide variety of diving products. We gladly assist you with this. Our team of specialists with many years of experience in the world of diving happily search together with you for the best products that meet your wishes, your diving activities and your budget. Ask your question online or drop by our store in Nijverdal. We gladly help you with finding the right dive compressor.