The CAPITANO DV compressor package features the robust and popular BAUERK100 II block in a simple frame style to offer you dependable performance at an affordable price. This Bauer Compressor is pressure lubricated and offers an oil filtration system and low running speed for a Continuous Running Duty Cycle. An excellent choice for small diveshops or dive clubs. This package comes complete with a filtration system and fill hose. Open roll cage styleframe.
Capacity: 140 ltr/min
Pressure: 225 or 330 Bar
E-Motor: 400 Volt - 50 Hz - 3 Kw
Dimensions: ca. 1150 x 590 x 550 (L x B x H)
Weight: ca. 102 kg
Filter: P-21
STANDARD FEATURES
.0 CFM charging rate with a maximum 5000 PSI service
Magnetic Starter and Final Pressure Switch for Automatic Start Stop
BAUER P0 TRIPLEX Air Purification System for Grade E Air
Easy to replace cartridges providing 3200 CF of air between changes
Compressor has an Oil Pump for Pressurized Lubrication
Compressor has an Oil Filter Cartridge for Cleaner Oil
High Temperature Safety Shutdown Switch on Compressor
Safety Relief Valves on each stage of compression, including the Final Pressure
Stainless Steel Intercoolers and Aftercooler
Inlet Filter with Replaceable Intake Filter Element
Vibration Isolators
Manual Moisture Drain Valves
5 Foot Fill Hose Assembly with SCUBA or SCBA Fill Adapter, Bleed Valve and Rubber Covered Pressure Gauge
292 pounds
# if you want us to ship a compressor outside the Netherlands then let us know the address you'd like us to ship to, we will then inform you the actual shipping costs.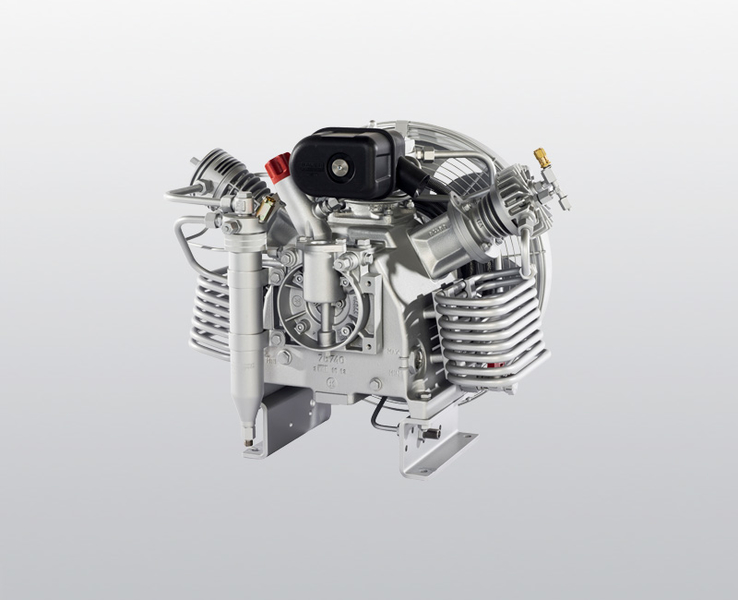 IK 100 compressor block
The BAUER IK 100 series compressor block has been designed for the most demanding professional applications. Dimensioned for more than 30,000 operating hours, it has proven its worth in thousands of application scenarios.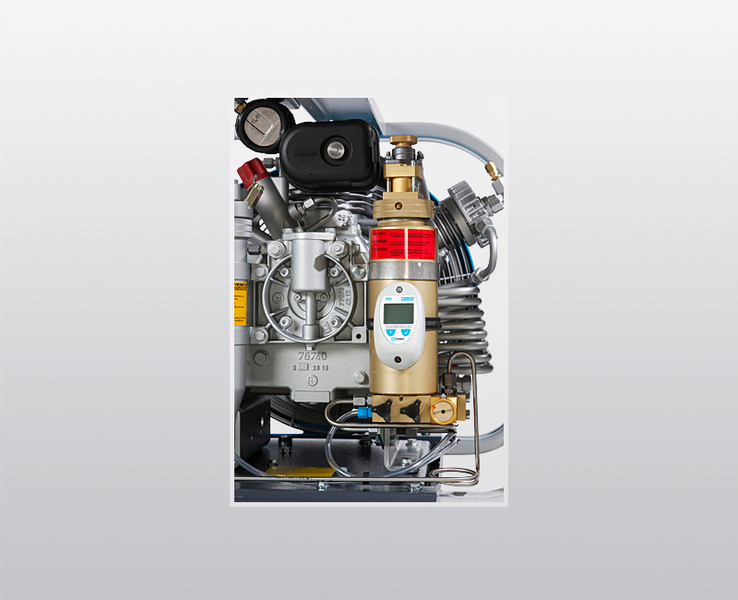 P 21 filter system
When used in conjunction with original BAUER filter cartridges, the P 21 filter system with integrated oil and water separator and pressure retention check valve can be relied upon for breathing air treatment conforming to DIN EN 12021¹. A type-tested and sealed final pressure safety valve enables particularly high levels of operational safety to be achieved. 140 m³ of air can be treated. ¹ If the units are maintained and installed correctly as described in the operating instructions or user manual and if the concentration of CO2 in the intake air does not exceed the values specified in the applicable standard for breathing air.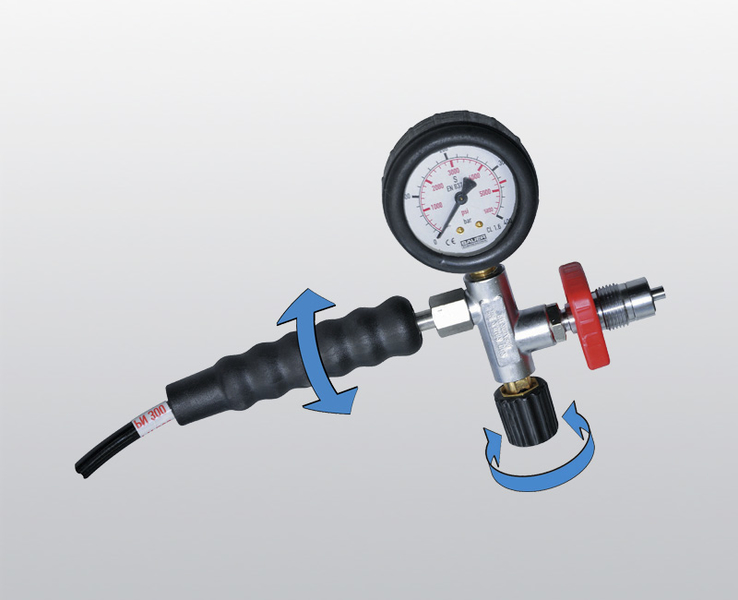 Filling device
The filling device comprises a flexible "UNIMAM" high-pressure filling hose and filling valve complete with final pressure gauge. The final pressure gauge makes it easy to read off the filling pressure. It is protected against damage by a durable rubber jacket.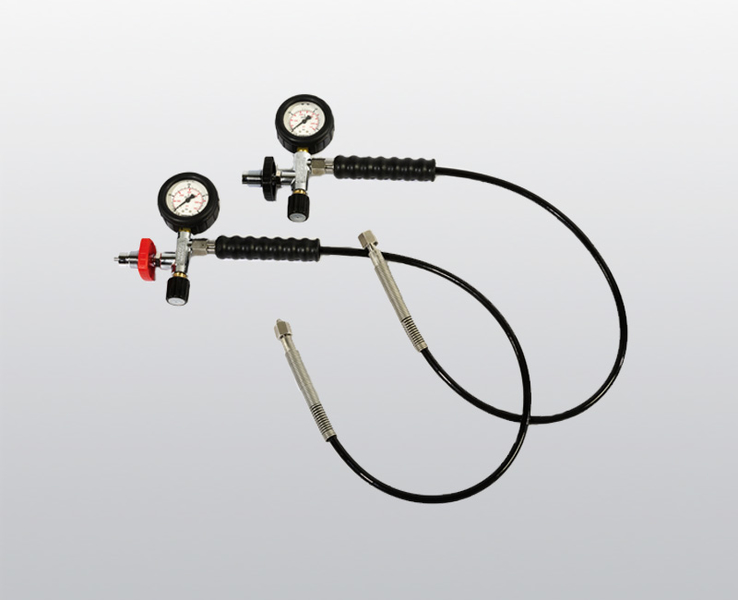 Filling hose
High-quality UNIMAM high-pressure filling hoses made from food-safe and long-life hose material make for flexible and safe handling. Swivel hose connections enable the filling valve to be connected to the breathing air cylinder quickly, easily and safely.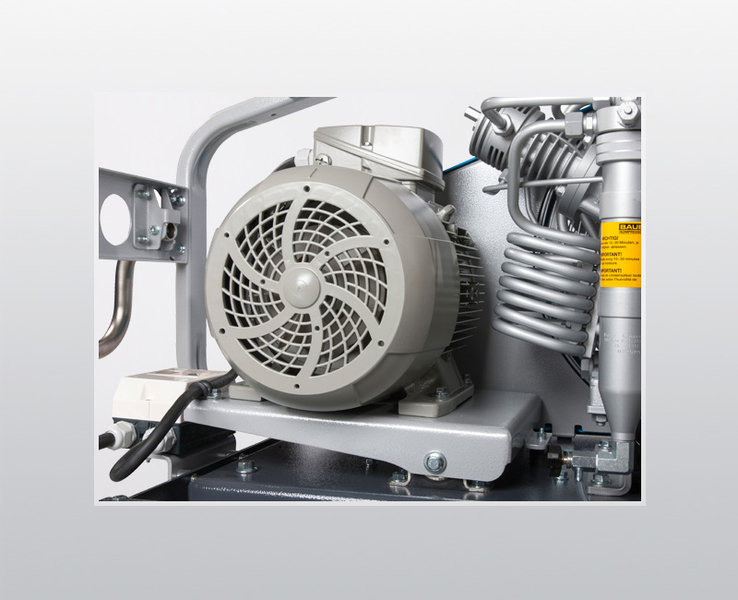 Motor rocker
The integration of a motor rocker means that the tension of the V-belt no longer has to be adjusted.