Click on the product to see if its in stock!
Scubapro Hydros S600 Set
Scubapro Hydros S600 Set includes the new revolutionair Scubapro Hydros BCD and the famous MK25 Evo S600 for the best choice on the market.
This Scubapro Hydros S600 Set contains.
BCD: Scubapro Hydros
Regulator: Scubapro MK25 S600
Octopus: Scubapro R105
Console: Scubapro compact (spg and depth)
Hoses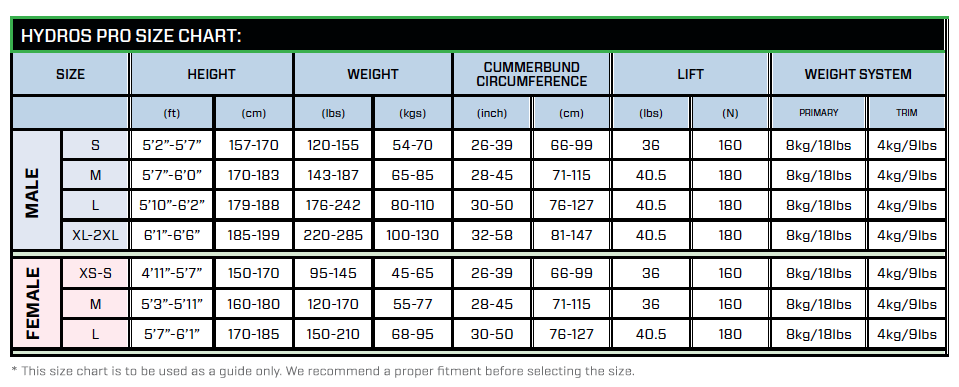 Description Scubapro Hydros S600 Set
The Scubapro Hydros Pro is a revolutionary Wing BCD using the same Monoprene material as the Seawing nova Fins for a tough and flexible harness.
The HYDROS PRO is a true breakthrough in dive comfort and convenience. The moldable Monprene®, adjustable fit and multi-attachment points combine to make this the most customizable and comfortable BC ever. Winner of the 2016 Red Dot award for product design, the HYDROS PRO is an incredible feat of SCUBAPRO engineering, built for anyone who loves to dive.
Interchangeable straps, a packable design and an included backpack with room for your entire dive kit make the HYDROS PRO perfect for any destination and any dive.
Product Highlights Scubapro Hydros S600 Set:
Durable.
Monprene® construction means ultra durability. The HYDROS PRO also stands up to UV, chemicals, and abrasion — without showing typical signs of wear.  And a modular construction makes repairs — even from remote locations — a snap. It's a BC for life.
The Perfect Fit.
When you are wearing the HYDROS PRO, you won't even know it's there. The HYDROS PRO molds to your specific body shape, and has been designed with body grip gel, providing extreme comfort and stability. Near-Zero inherent buoyancy means less lead. And, thanks to a back inflation, smart air system you can dive in any position.
2-in-1 BC.
The HYDROS PRO includes both the Trav-Tek straps and a fully integrated weight system. So, with a quick switch of clips, you can transform the HYDROS PRO from a harness travel BC to an integrated weight BC. Now you only need one BC for both local diving and travel.
Customize and Accessorize.
Easily add, remove, or replace weight systems, bungees, D-rings, accessories and pockets to make the HYDROS PRO truly your own. With a wide range of mountable accessories and kits, your options are endless — and can quickly be changed based upon the dive and conditions.
Travel Friendly.
The HYDROS PRO goes everywhere with you. Instant dry, lightweight and compact, with a unique smart-pack design, the HYDROS PRO also comes with a customized backpack designed to fit your entire dive kit on your back.
Dive in Color.
The HYDROS PRO comes in seven colors, perfectly matched to SCUBAPRO suits, masks and Seawing Novas. Separate color kits are also available so you can change up your dive style whenever you want.
Specialized Fit for Women.
Smaller air bladder. Shorter inflator hose. Curved shoulder straps that fit perfectly. Experience the difference of diving with a more thoughtfully designed BC for women.
Perfect For:

Instructors
Tech Divers
Travel Divers
Female Divers
Young Divers
New Divers
Dive Training
Sizing
Available in four men's sizes (S, M, L, XL) and three women's sizes (XS/S, M, L), with 35 lbs/15.9 kg or 40 lbs/18.1 kg of buoyant lift, depending on size.
Color Kits available to match the Seawing Novas (White, Black, Purple, Pink, Yellow, Orange, Blue).
Accessories
Bungee Loops for mounting SMBs, dive lights, octo hoses, etc.
Mini-D Eyelets for attaching clips, retractors, etc.
Knife Mount Kit for mounting standard BC knives.
Crotch Strap to enhance fit and security.
Add-on pockets & smaller, single weight pockets for the Trav-Tek Harness.
Technical Information Scubapro Hydros S600 Set
Ultra Durable: Patented Injection Molded Monprene® Gel Harness is extremely resistant to UV, chemicals and abrasion. The fabric-free harness uses no velcro or zippers.
Instant Dry: Ideal for travel due to less water retention and lower post-dive weight.
"BC-4-Life" Modular Design: Customizable to add/remove weight systems, straps and pouches. Extended lifespan due to simplified repairs. Virtually every component, including buckles, can be replaced without stitching.
3D Ergonomic Design: Conforms to your body shape for maximum comfort.
Lightweight: Advanced materials keep weight low.
Neutrally Buoyant: Near-Zero inherent buoyancy requires less lead, resulting in better buoyancy control and much more enjoyable diving.
Body Grip Gel: Prevents BC from shifting and riding up.
Dual-Compound Backplate: Provides the ultimate in stability and comfort. Single tank band system allows for easier assembly.
Torso Flex Zone: Auto-adjusts to your torso length for excellent comfort and freedom of movement.
Articulated Shoulder Straps: Allow straps to adjust to your body shape to achieve a snug fit.
Kit-Up Assist: Holds shoulder straps open for easy donning.
Cross-Flow Channel: Unrestricted internal airflow reduces air trapping for enhanced maneuverability and easy deflation at any angle.
2-Stage Inflation: Tri-bungee system controls air distribution to maintain a compact shape under water and high lift capacity at the surface.
Dorsal Weight-Wing: Anti-abrasion and instant dry. Optimal "Outboard" trim pockets.
Buckle Weight System: Simple, safe and reliable quick-release buckles offer a fixed location for easy one-hand operation.
Multi-Mount Accessory Matrix: Multiple D-Rings and mounting points for a knife + light + SMB + hoses + crotch strap and much more.
Smart-Pack Design: Folding shoulder and waist straps pack into the wing, creating an unbelievably compact package for easy transport and storage.
Description Scubapro MK25 Evo S600
Scubapro Hydros S600 Set is the best-selling air-balanced Regulator system and its top-performing air-balanced piston first stage and Second stage
The high performance of Scubapro Hydros S600 Set is the best-selling air-balanced Regulator system and its top-performing air-balanced piston first stage and Second stage system is well-known for its low work of breathing and tremendous reserve capacity. Year after year it is consistently ranked as one of the top-performing regs on the market.
The MK25 EVO first stage lets you enjoy an ultra-fast breathing response, instant delivery of air on demand, great sensitivity and extra-high airflow — regardless of how cold the water is. This is made possible with SCUBAPRO's exclusive patented Extended Thermal Insulating System (XTIS) that fully isolates the mechanical elements of the first stage from the cold, increasing its freezing resistance 30 percent over previous versions of the MK25 without compromising breathing performance. This makes the MK25 EVO the ultimate do-it-all first stage for all water temperatures.
The S600, with its rugged fiberglass casing and stainless steel front face and ring, delivers smooth and easy inhalation and exhalation while offering efficient user controls, including a powerful purge, an inhalation effort control knob and Venturi Initiated Vacuum Assist (VIVA) dive/pre-dive switch. It provides a steady, effortless flow of air, regardless of depth or workload.
Now you can spice up your ScubaproMK25 evo S600 Regulator system with interchangeable S600 purge covers in a choice of colors (Blue, White, Yellow, Red and Pink). Pick  a color that celebrates your diving style!
Synonymous with SCUBAPRO quality and unbeatable engineering, the Scubapro MK25 Evo S600 Regulator is the preferred combo of professionals. In all water temperatures, in the most demanding dive conditions, this reg performs flawlessly.
Scubapro MK25 Technical specifications
Air balanced flow-through piston in a chrome-plated brass body provides constant and effortless airflow unaffected by depth, tank pressure, or breathing rate.
Patented XTIS (Extended Thermal Insulating System) fully isolates the mechanical elements from the cold, increasing freezing resistance 30 percent over the previous  MK25 without compromising breathing performance. Key insulation system components are visible in blue.
New spring insulating coating, body insulating bushing, anti-freeze cap, bigger body and cap thread all work in concert with the XTIS to improve cold-water performance.
Anti-freeze protection radically increases breathing reliability when diving in the most extreme water temperatures.
Two opposing high pressure ports allow the first stage to be positioned either up or down.
Five high-flow low pressure ports on a swivel turret maximize hose routing options.
External intermediate pressure adjustment enables technicians to fine-tune performance quickly and easily.
Available in either 3364psi/232bar INT or 4350psi/300bar DIN configurations.
Weight: INT 232 (oz/g): 27.9/790; DIN 300 (oz/g): 20.1/570.
Airflow at 2900psi/200bar: (l/min/SCFM): >8500/301.
Intermediate pressure (psi/bar): 133-142/9.2-9.8.
Scubapro S600 Specifications
Metal valve housing (barrel) is able to withstand years of aggressive diving.
Air-balanced valve smoothes out the inhalation effort when diving at varying depths and supply pressures.
User controls include a diver-adjustable inhalation effort knob and Venturi-Initiated Vacuum Assist (VIVA) dive/pre-dive switch.
Super-flow hose features an oversized bore (larger inside hose diameter) that allows more air to flow on each inhalation.
Ultra-comfortable orthodontic mouthpiece is easy to grip yet doesn't inhibit airflow.
Weight (without mouthpiece): 7.1oz/200g.
Airflow at 2900psi/200bar: 1850 l/min – 66 SCFM.
Interchangeable purge covers allow you to make your regulator truly unique.
Scubapro R195 Specifications
Classic downstream valve comes with a VIVA switch to control free flows.
Metal valve housing is built rugged and increases overall reliability.
Yellow super-flow hose is 39 inches long and features an oversized bore to increase airflow.
Reversible hose attachment makes it easy to use on deco tanks.
Ultra-comfortable orthodontic mouthpiece is easy to grip yet doesn't inhibit airflow.
Weight (without mouthpiece): 6.3oz/178g.
Airflow at 2900psi/200bar: 1400 l/min – 50 SCFM.
The following item in the Scubapro Hydros S600 Set is.
Scubapro Compact Console
The SCUBAPRO Compact TWIN Console: the perfect back-up system enabling you to read cylinder pressure and depth information at a glance.
Compact lightweight gauge in a robust rubber housing is ideal for the travelling dive.
Zero to 400bar pressure gauge. Red zone between 50bar and 0bar for easy viewing and increased safety.
Luminous dials for visability even in low-light conditions.
70m N2-filled depth gauge with parabolic scale for easy viewing up to 40m.
Reliable maximum depth indicator for easy tracking and logging.
Loop on top side of case to attach a safety lanyard.