From large and durable, to lightweight and versatile. Each bag is built specifically for its function. And each bag is uniquely made for water sports, with strong materials and a modern design. Stahl Sac protects your equipment, you save time packing and you can take more supplies with you. The Stahl Sac collection is enormously extensive. From tanker bags to large dive bags that fit all your equipment, Stahl Sac has it all. This article discusses the advantages of these bags.
The bag brand for those who want to buy a bag for life. Real diving bags, small travel bags and bags to take with you as hand luggage. Stahl Sac distinguishes itself from other brands in the chosen materials. They are all just a bit more solid, of better quality and made with thicker materials. A major advantage of this brand is that it gives no less than 30 years warranty on the material and on manufacturing defects. Therefore, you only buy a Stahl Sac bag once in your life. More often is not necessary!
The biggest challenge
If you have ever travelled, you know that packing is a big challenge. Your first priority is to get your gear packed so it is well protected. The specially reinforced Rollerbags are designed with precisely measured compartments for your equipment, compression straps to keep things safe and heavy wheels and stabilizers to keep the bag upright. Our luggage and hand luggage solutions on wheels make sure you can go anywhere!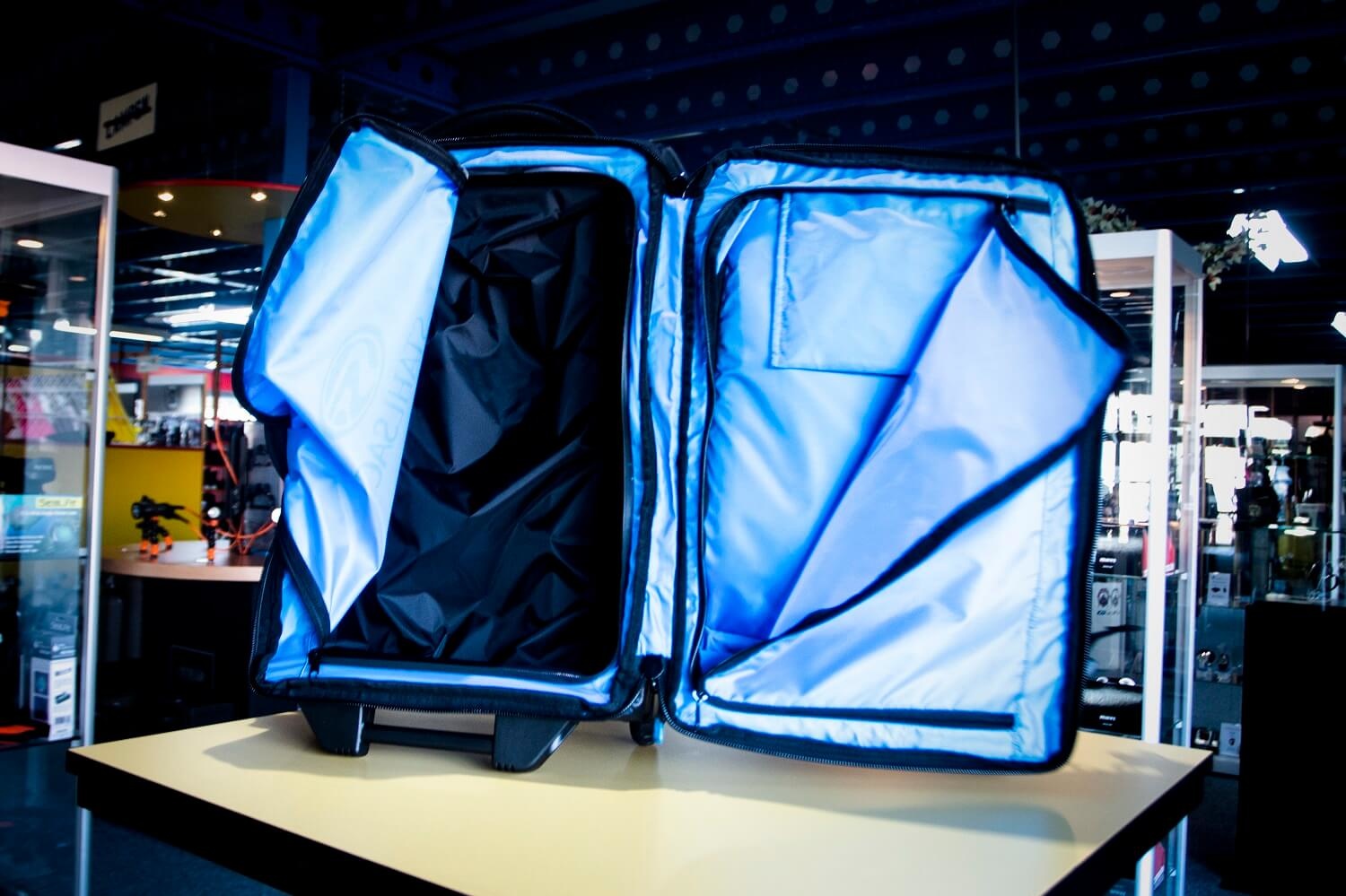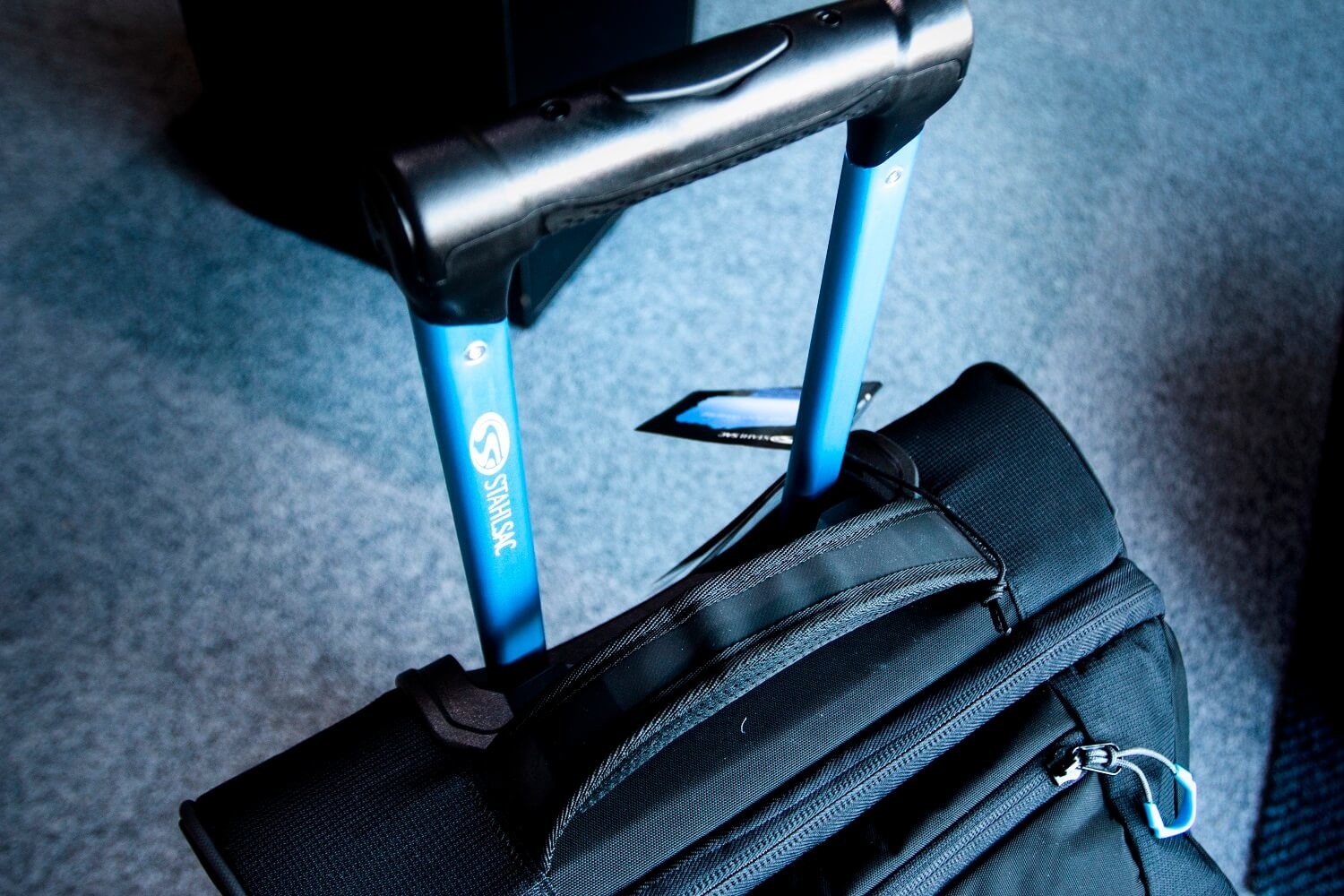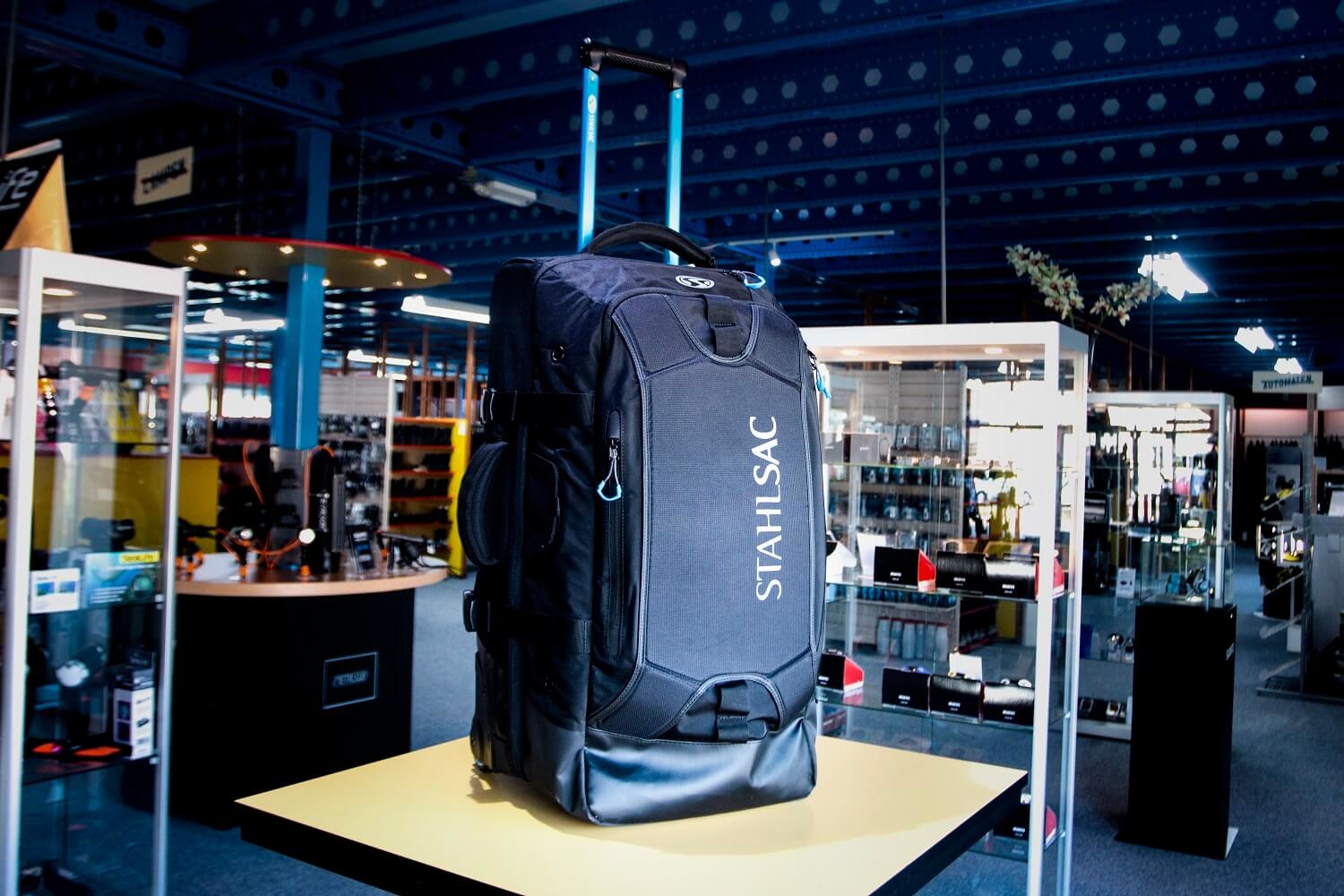 Bags with dry compartment
(Almost) all bags of Stahl Sac have a wet and dry compartment. These compartments allow you to place both wet and dry elements in your suitcase, without them coming into contact with each other. The wet part has sand-resistant pocket zippers. The fabric of the wet compartment is also breathable, which reduces odours. Most bags are equipped with an extra strap on the side, which provides extra storage space. You can easily hang a backpack or a jacket behind it.
Extra long pull handles
The handles of the travel bags are made of high quality aluminium and are extra long, which makes it easy for tall people to carry the bag. Normally they hit the back of the suitcase or bag with their heels, but the Stahl Sac does not bother them.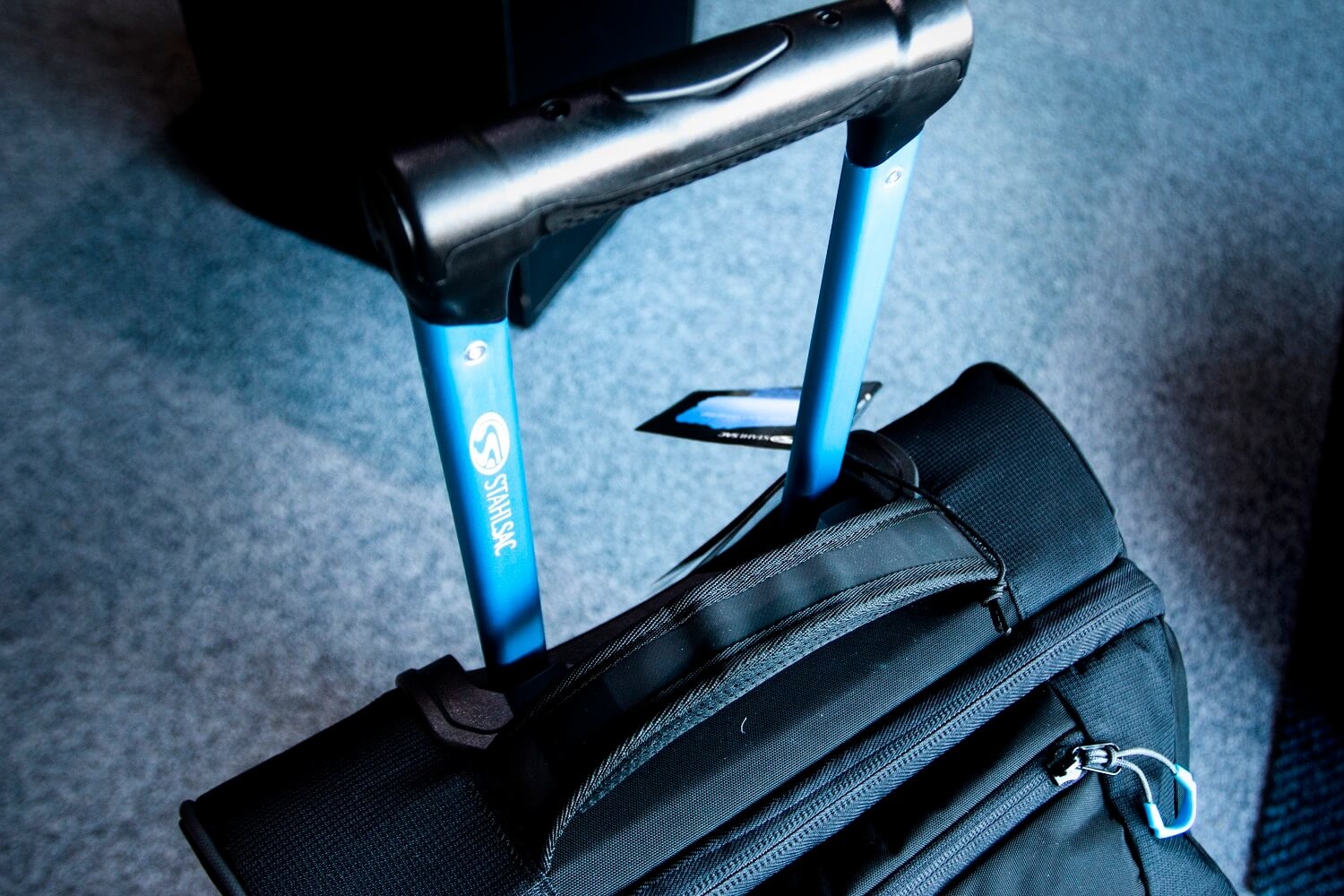 Stahl Sac at Lucas Divestore
Lucas Divestore has five varieties in its collection. The Stahl Sac Duffel and Stahl Sac Backpack. Both handbags to take with you when you travel. In addition to these handbags and backpacks, Lucas also offers Stahl Sac's 'suitcases'. The 22 Carry-on, a small model with many possibilities. The Steel 27 and the Steel 34. Both suitcases have a travel-friendly design. For adventures far from home and long journeys, these bags have the space to protect all your important belongings, before and after you go into the water. Check out the products here or contact one of our employees!