The new Apeks Exotec BCD's
Now available at Lucas Divestore: the Apeks Exotec BCD. This BCD is a wing, meaning you only have air on your back. The backplate on the inside on the back rests on a kind of ball joint with respect to the backplate on the outside. This keeps the contact with the cylinder and your body optimal when moving, both in the water and on the surface. A technical tour de force so that you always maintain contact between yourself as a diver and the BCD and cylinder.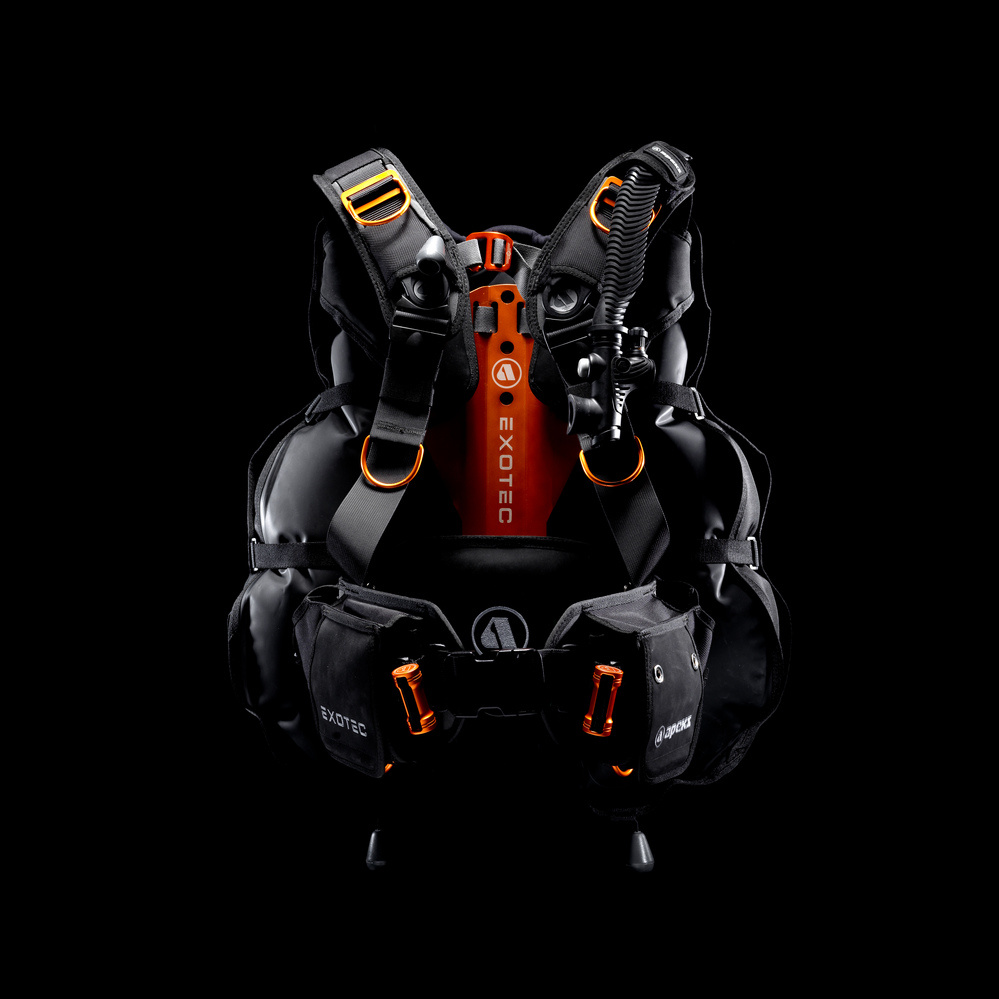 Materials of the Apeks Exotec BCD
The bladder of the BCD is made of super-strong Armoguard slick skin. This material has high abrasion resistance, is dry as soon as you step out of the water, and is a reduced risk of bacterial growth thanks to the smooth surface. The orange or grey backplate is made of super-thin aluminium. The shoulder straps and belly straps contain GripTek fabric, which ensures optimal contact with the wetsuit and prevents the vest from sliding, both under and above water.
Technical highlights
Where most BCDs have a cummerbund with Velcro, the Apeks Exotec BCD is equipped with a Wrapture Harness System. You put it on with the help of rotating shoulder buckles. Then put your thumbs behind the buckle to easily pull it off. Combined with the thin backplate, the Wrapture System keeps the BCD in place in the water and keeps the cylinder close to your centre of gravity when you're out of the water. This allows you to stand upright with a perfectly vertical cylinder.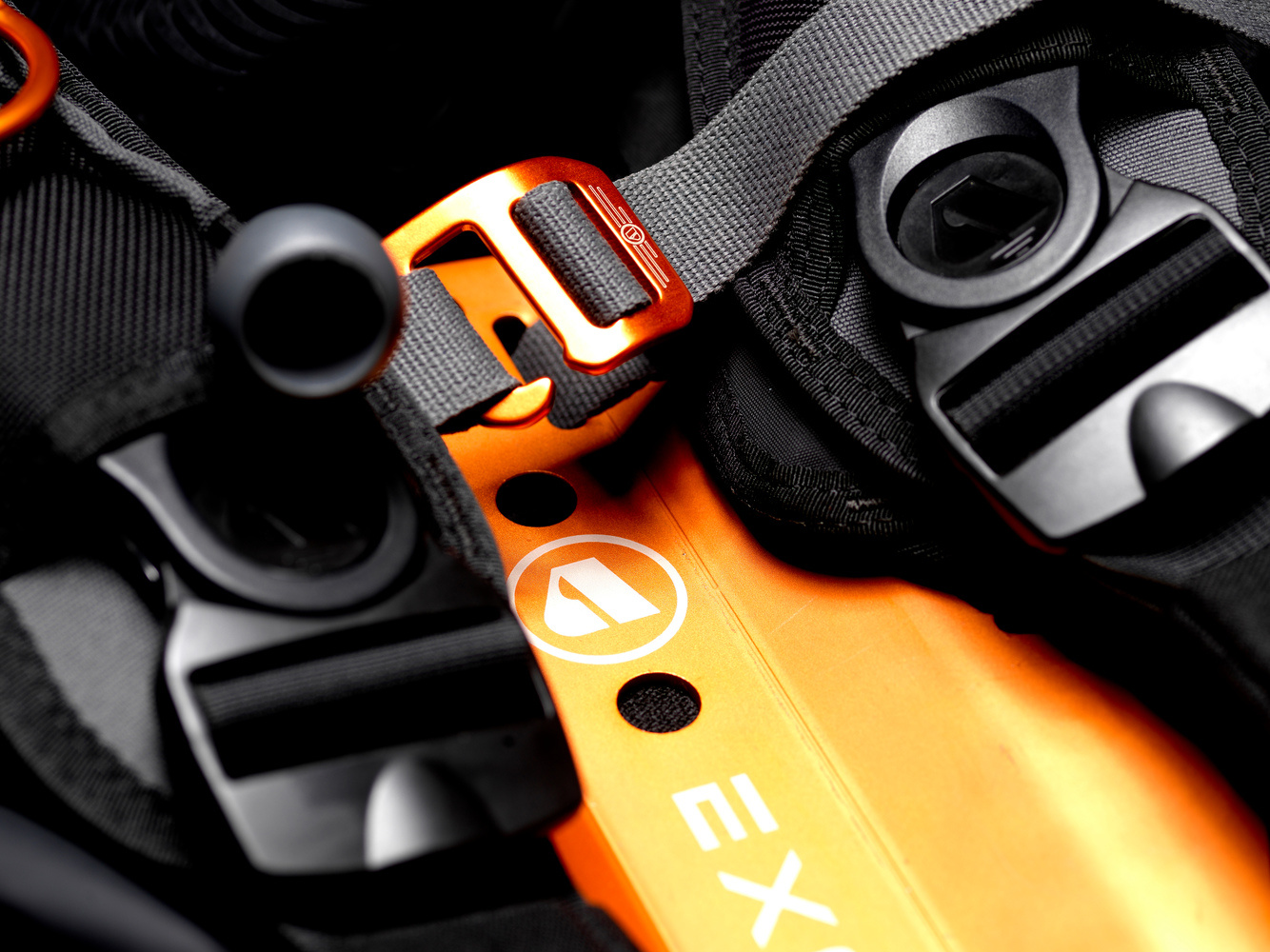 Easy to attach
The metal bottle band closure makes it easy to attach and detach the air bottle. You adjust it once and then you never have any hassle again. Very handy.
Counterweight
The vest has integrated weights and two trim pockets on the back for extra counterweight. You can easily click on the weight with the SecureLock Mechanical Weight Release System. The weights are therefore securely fixed in the vest and can only be released by pulling the handle.
Dimensions
Both the belly straps and the shoulder straps are adjustable in size. That is why the Apeks Exotec BCD BCD is available in only three sizes: S/M, M/L and XL/XXL.
About Apeks
Apeks Diving was founded in the 1970s. What started in a small garage in the north of England has now grown into a renowned brand in the diving world. The brand stands for craftsmanship and precision. With their plastic-free packaging and environmentally conscious materials, they strive to protect the oceans. At the same time, they offer high quality to let you discover the deepest, coldest and most challenging diving environments.
Apeks Exotec BCD at Lucas Divestore
Have you become interested in this Apeks BCD? Or would you like more information and advice? Visit our megastore in Nijverdal (NL) or contact us. Our specialists are happy to help you with the best advice.