The MK11 C370 Regulator Set from Scubapro. Halvar explains!
The MK11 C370 + Octopus R095 is a regulator set from Scubapro that came to the market in 2018. With a balanced first and second stage and an excellent price-quality ratio, this automatic set is very popular. Halvar talks about the properties!
Unique properties
The balanced first and second stage of the MK11 C370 + Octopus R095 is unique in this price range. In addition, Scubapro has the EN250 A standards on each model. This means that you can dive in cold water (colder than 10 ºC) and deep water (deeper than 30 meters).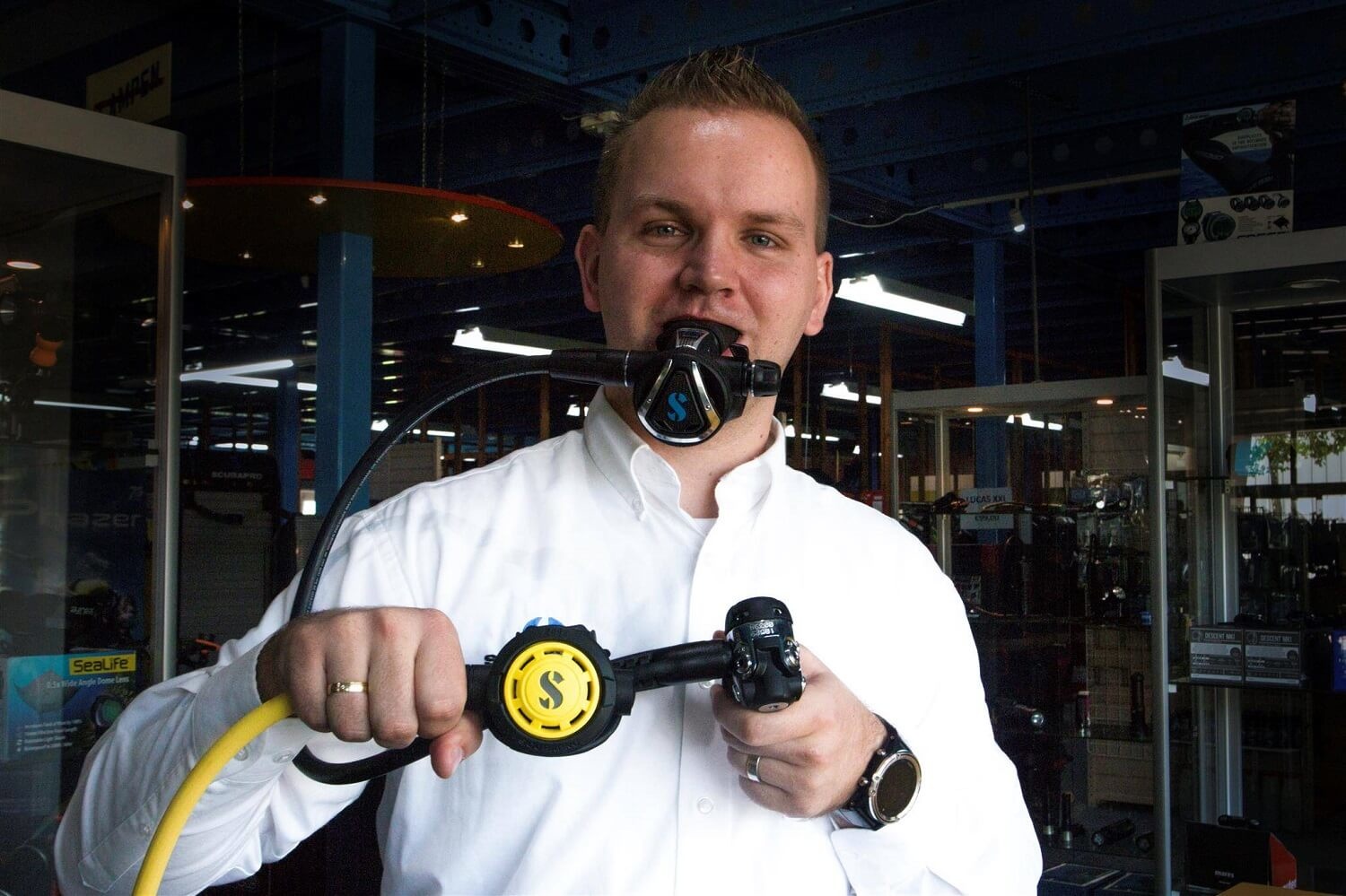 MK11 (first stage)
The first stage, MK11, is balanced. This ensures that regardless of the depth and tank pressure, it always offers the same breath comfort. The MK11 is available in both Din and International and has 4 low and 2 high pressure outputs. Because of the extra thick membrane (which makes it good for saltwater), and because of the lightness and compactness, the MK11 is also very suitable for holidays.
When diving in extremely cold water, you could scale up to a MK17 EVO. That is a completely closed first stage. The system is completely sealed so that no water or dirt can enter the internal mechanism.
C370 (second stage)
The second stage is also balanced. Thanks to its plastic and compact housing, it is a light second stage and the C370 is more compact than comparable second stages. The C370 has the best features of its predecessor, the C300, and even more. The C370 has a special button to regulate the breathing resistance and a pre-dive button. This pre-dive button ensures that the machine does not go directly into the free flow when it falls into the water. The C370 also has a large water discharge button, which is easy to operate even with the thickest gloves.
Octopus R095
Octopus R095 consists of a simple and robust design for optimum reliability. It is the ideal entry level octopus (unbalanced). The medium pressure hose of the Octopus R095 can be connected both left and right.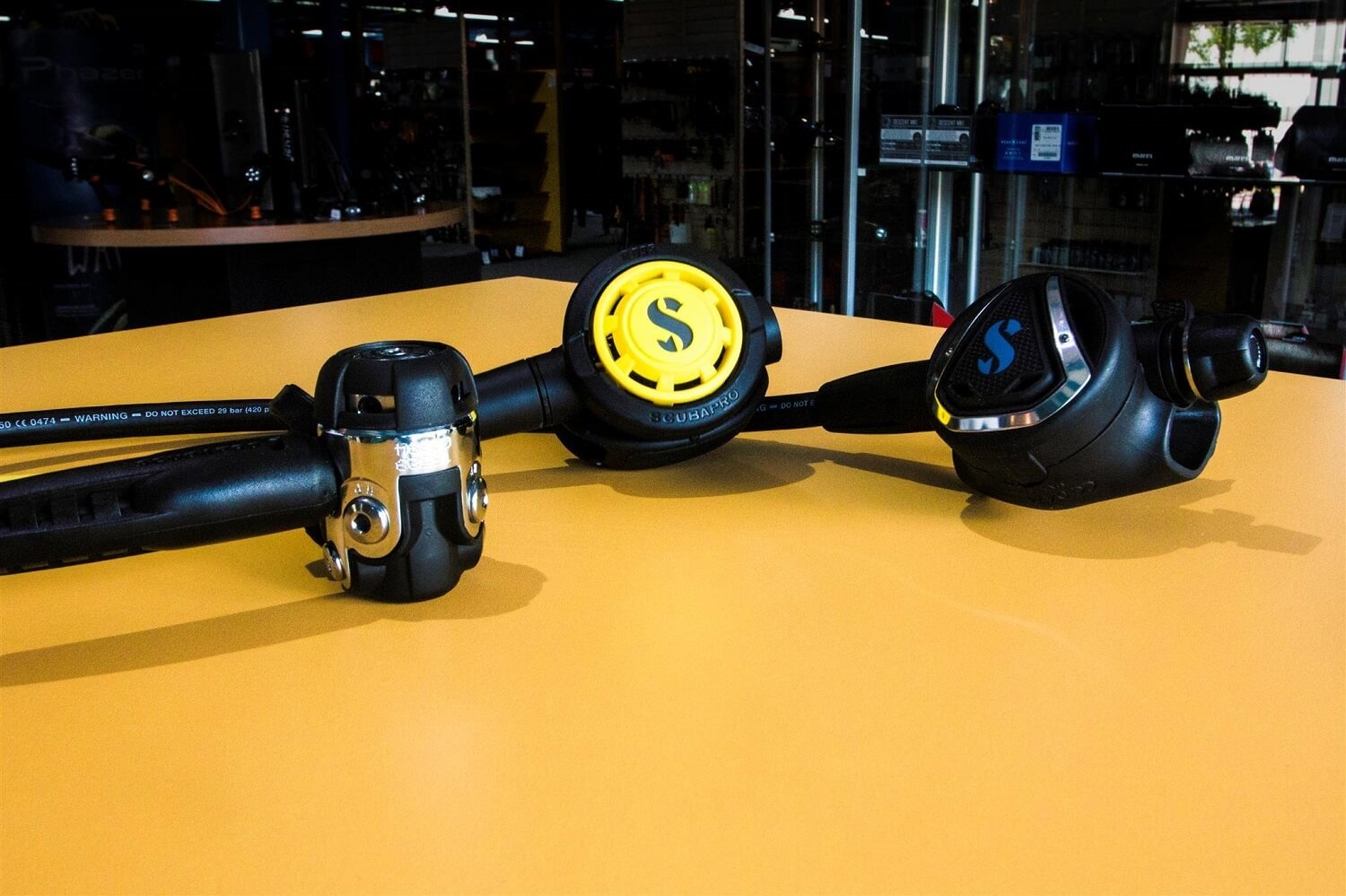 More information?
Do you want more information about this regulator set? Or would you like advice on which regulator set is most suitable for you? Feel free to contact us! Our team of specialists is happy to assist you!