The ins and outs of Deepblu COSMIQ+
Three years ago, Deepblu introduced the COSMIQ+ dive computer to the market. Now Lucas Divestore has this long-awaited, innovative dive gadget in its range. In this article we will tell you all about the dive computer of today.
Features of the Deepblu COSMIQ+
The small wrist computer has everything you would expect from a dive computer. The computer is equipped with an easy-to-read LCD colour display, Bluetooth and a rechargeable battery. With Bluetooth you can easily connect the COSMIQ+ to your smartphone to register your dive directly in your online logbook.
Log your dive with the Deepblu app
To register your dives, Deepblu has developed its own app that is supported by both iOS and Android. Thanks to the Bluetooth function, the app provides a real-time connection between your dive computer and smartphone. Do you change anything in the Deepblu app on your smartphone? Then you can see the change directly on your wrist computer. Make sure that you log your dive directly at the place where you have dived, so that the app registers the right dive site.
Your own timeline
The Deepblu app not only serves as a simple logbook, but you can also use it to add various information about your dive. The display is like the Facebook timeline. You can add general information about your dive, but also notes, photos and videos. It is also possible to add buddies you have dived with and share information about the dive via other social media channels.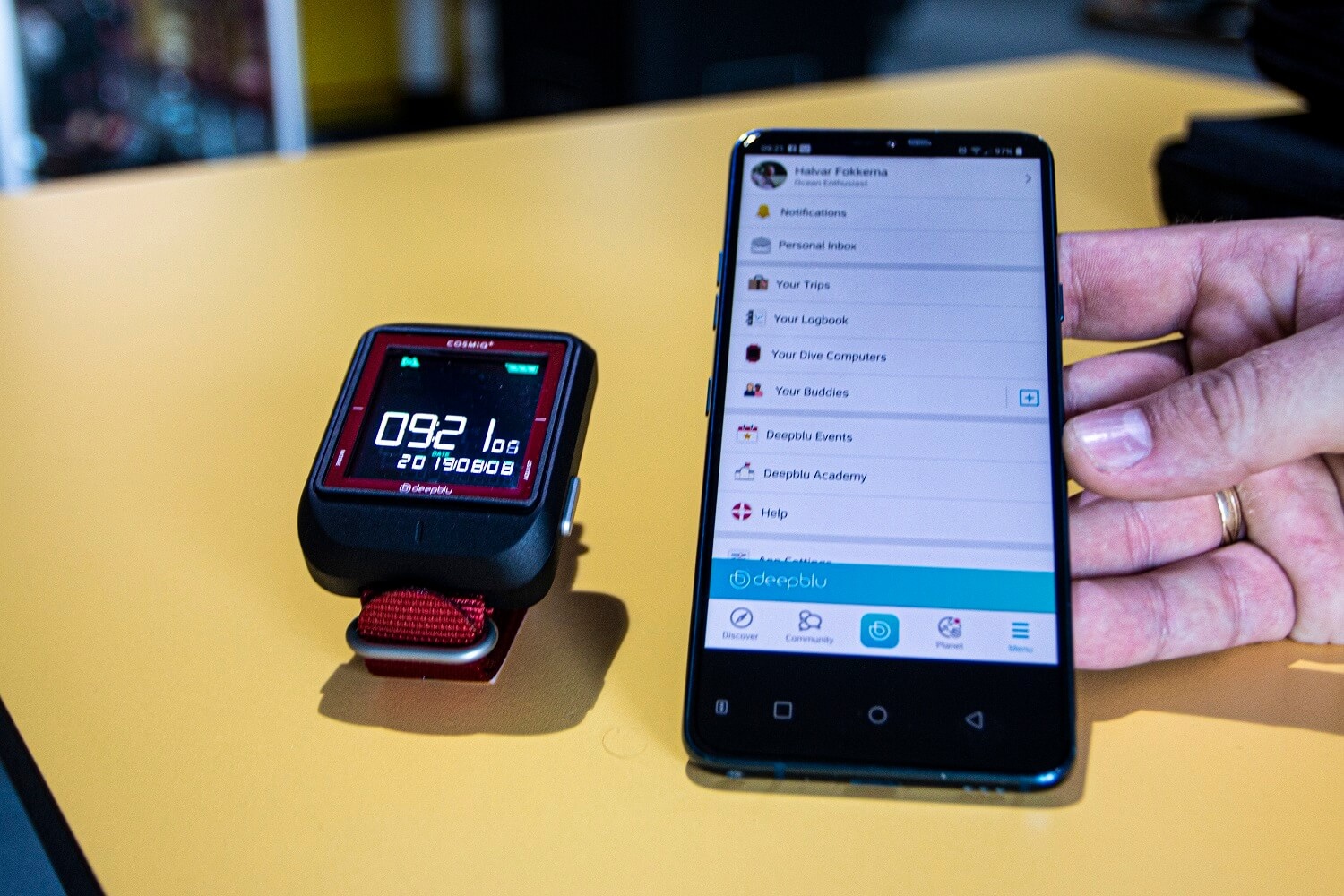 Communicate with other dive computers
With the app you not only register and share your own dives, you can also easily view the dives of your dive buddies. Unlike other apps, Deepblu also communicates with dive computers of other brands, such as the Scubapro Aladin, Scubapro G2, Tusa DC Solar Link and the Shearwater computers.
COSMIQ+ Settings
The Deepblu dive computer is suitable for scuba diving, free diving and as a bottom timer. The compressed air can be entered in the dive computer from 21 to a maximum of 40% nitrox. Compressed air above 40% is not possible at the moment, but it may be possible from the next update. In the scuba diving mode, you can also set a dive time alarm, dive depth alarm, fresh or saltwater and the brightness of the display. The wrist computer battery lasts about 14 hours and one week in standby mode. You can easily charge the battery with the included charging cable.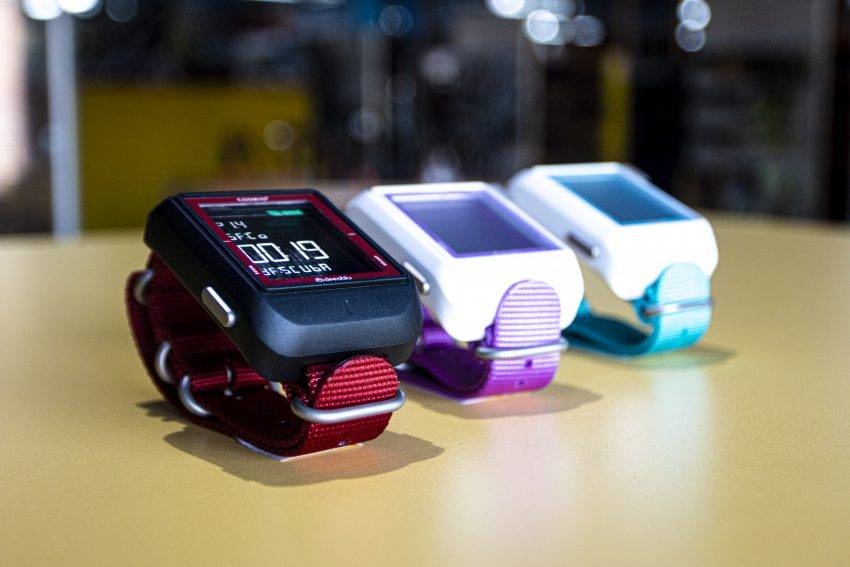 A complete delivery
The Deepblu COSMIQ+ comes in a luxury storage bag with extra wrist strap, charging cable, Bungee rope and three protective films to prevent scratches on your wrist computer.
More information about Deepblu COSMIQ+
Want to know more about this innovative dive computer? Feel free to contact us for more information. We are happy to help you in our megastore where you can see the dive computer directly!