The drysuit from Scubapro: Definition Dry. Halvar talks!
The Scubapro Definition Dry is a new drysuit from the line of Scubapro. The main difference compared to the older models is the taping over the seams to make the suit waterproof.
Manufacturing of the Scubapro Definition Dry
In the past, the dry suits were put together and the stitched seams were made waterproof with a type of neoprene adhesive. With this new model of Scubapro, the seams are glued and double taped so the suit holds up in all circumstances. This method of waterproofing lasts longer and is less sensitive to external conditions.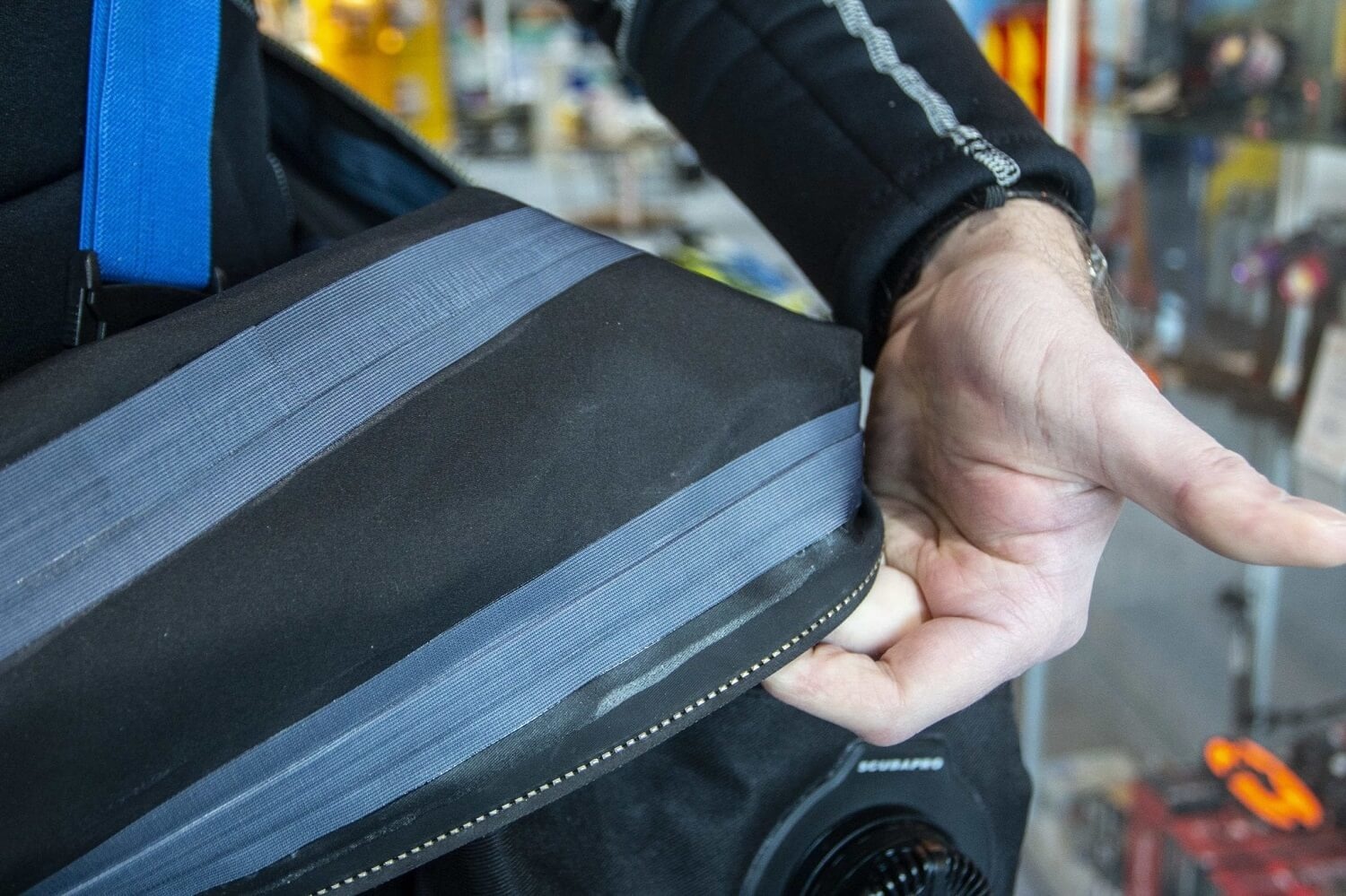 Turbo boots
Also the latest model of Scubapro is equipped with the latest generation of turbo boots. These are flexible to walk on properly and yet robust enough to walk along hard surfaces (read: the dike in Zeeland).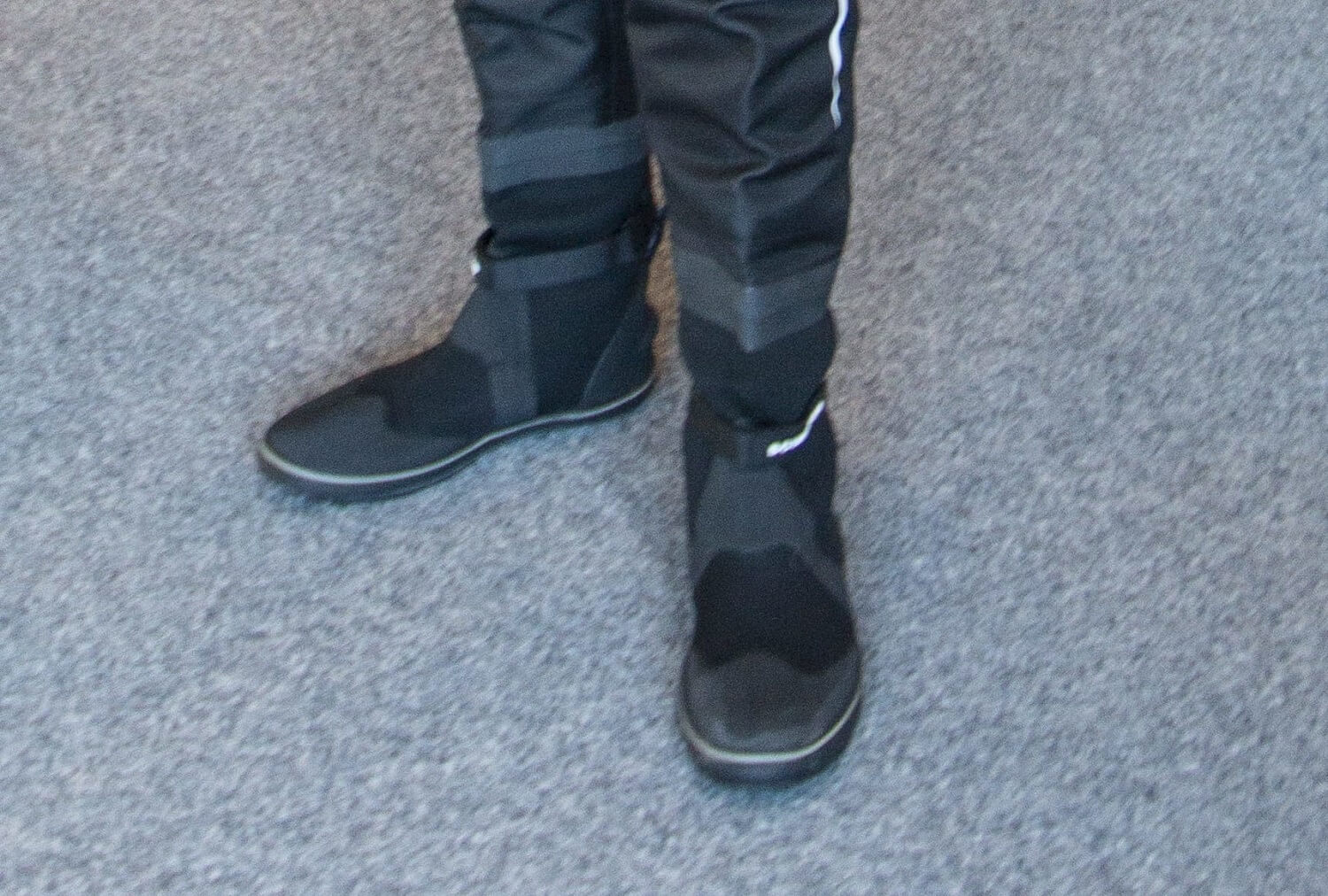 Seals
At the arms, the trilaminate continues until the end of the latex seal. This makes the seal extra protected. Gloves can be neatly covered here. Even ring systems for dry suit gloves still fit under the trilaminate of the Scubapro Definition Dry.
Pockets
The pockets were also upgraded at the Scubapro Definition Dry. There is a reinforcement in the flap of the pocket, so that you can easily grab and open it under water. In addition, the pockets are more spacious and equipped with D-rings, just like bungee elastics, compared to older models of Scubapro, for more storage options.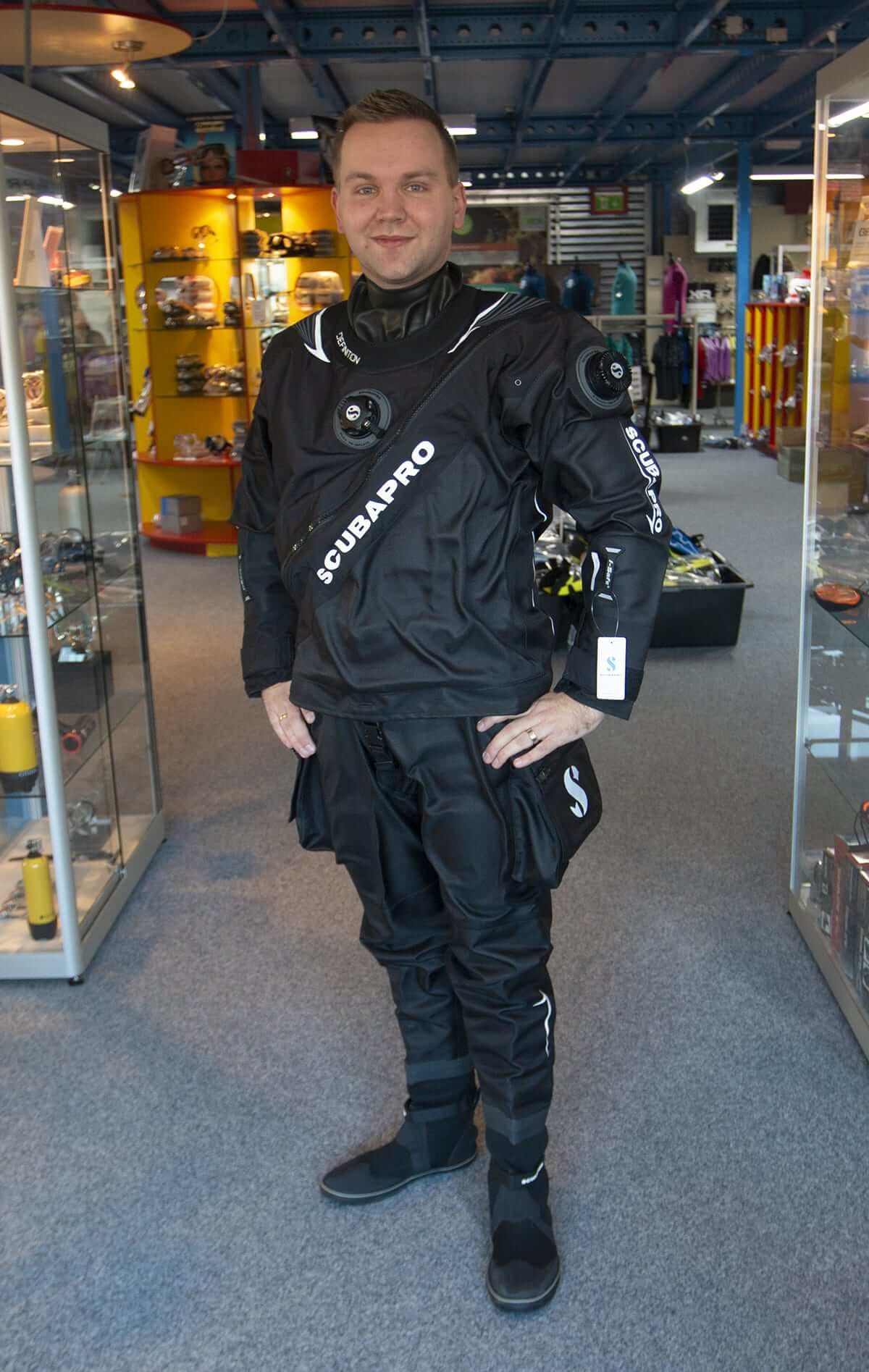 Scubapro Definition Dry in combination with undersuit
We recommend the Scubapro Definition Dry in combination with the combination Scubapro K2 Extreme as an undersuit. Scubapro has three different types of undersuits in the K2 line:
A loose pants and shirt for under a drysuit / rashguard. This is to be compared with thermal underwear.
A loose pants and jacket for under a neoprene drysuit or during the summer under a trilaminate suit for isolation.
The K2 Extreme is, just like the K2 Medium, a suit for isolation. It is an overall, which is wonderfully thick for colder water temperatures. You can wear the K2 Light under this. The beauty of the K2 light is that it brings the perspiration of your body to the outside, this way you stay warm and comfortable. The K2 light is easier to wash out, so you do not have to wash your physical underwear so often. This is good for maintaining your undersuit and results in a longer lifespan.
More information about the Scubapro Definition Dry?
Would you like more information about the Scubapro Definition Dry or would you like advice on which dry suit is most suitable for you? The staff at Lucas Divestore are happy to assist you. Feel free to contact us!