The Bare Elate and Revel wetsuits
A great addition to the Lucas Divestore collection: the Bare Elate and Revel wetsuits. These new suits have a modern look and provide comfort and flexibility with their good fit and materials, just as we have come to expect from Bare!
Bare
Bare has over 40 years of experience in making wetsuits, drysuits, and diving accessories. The brand aims to make their suits as anatomically correct as possible, combining high-quality materials and craftsmanship. They continue to improve through their internal design and production facilities, consistently exceeding expectations.
Elate and Revel wetsuits
The Bare Elate and Revel wetsuits are evolved versions of the Nixie and Velocity suits. The Elate series is specially designed for women, and the Revel series for men. The neoprene blend with super stretch and the design with fewer seams provide an extremely comfortable diving experience.
Thanks to the new design of the shoulder area, you will experience fewer pressure points on the shoulders and more flexibility and freedom of movement. This makes the suits even more comfortable than their predecessors.
Both the Elate and Revel suits are available in 2 mm shorty, 3 mm full, 5 mm full, and 7 mm full. All full-body suits have seals around the wrists and ankles, making the suit semi-dry and providing high thermal insulation. Additionally, all full suits have built-in knee reinforcement to protect your knees and the suit. These suits are not only suitable for diving but also for other water sports.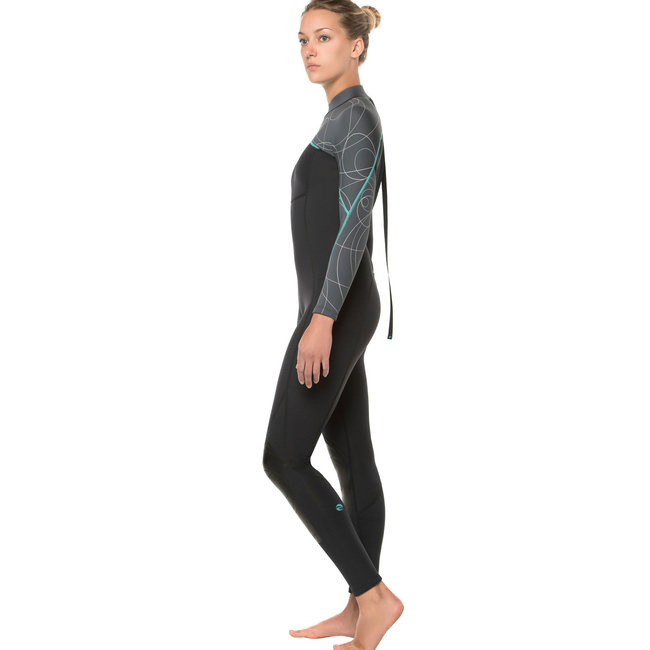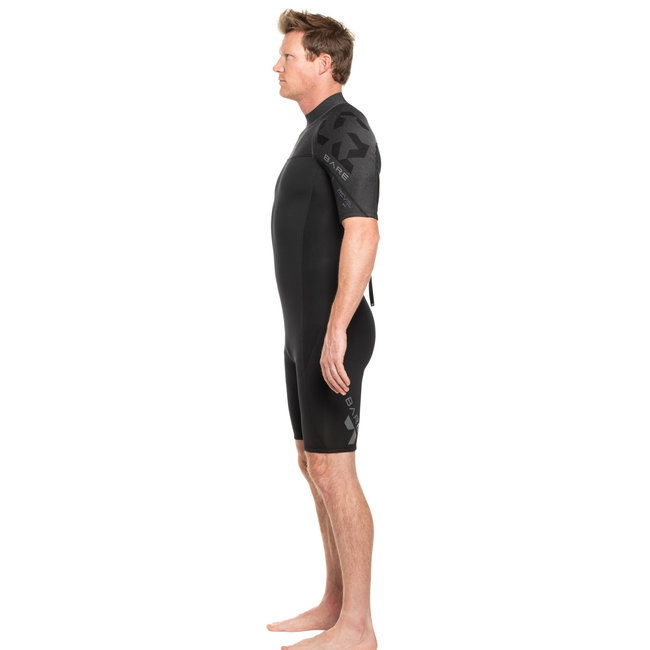 Easy to put on
You put on the suit via the vertical back zipper. Because there is a string attached to it, you can easily pull it up yourself without needing assistance from your buddy!
The Elate and Revel suits are also made of super stretch neoprene, also known as surf neoprene. This material is very elastic, making it easy to put on and comfortable to wear. Additionally, because of its high stretchability, there are no zippers needed in the sleeves and legs.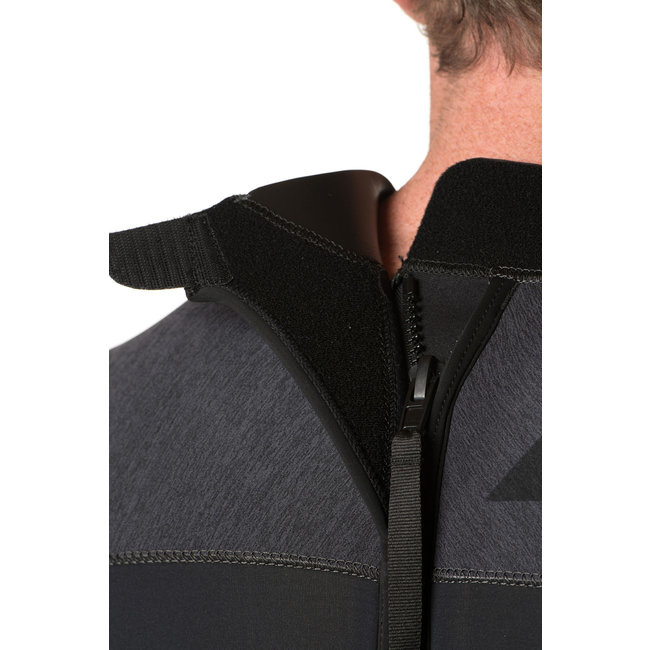 Sizing
The sizing of the Elate and Revel wetsuits is the same as their predecessors from the Nixie and Velocity series. The 5mm and 7mm full suits are available in various in-between sizes (length and width measurements). Due to the high stretchability of the suits, this is not necessary for the shorty and 3mm full suits. The cuts of the suits have been optimized for both men and women through years of research into the right sizing.
Interested?
If you're interested in these wetsuits and would like to try one on, come visit our megastore in Nijverdal, The Netherlands or contact us. Our specialists are happy to provide you with personalized advice.