The Aqualung i300C, in combination with an app. Marco explains!
The Aqualung i300C is an affordable, easy-to-use dive computer with a surprising amount of useful features. Moreover, the Aqualung i300C is excellent to use with a special dive app. Marco talks about the Aqualung i300C in combination with the DiverLog + app.
Features of the Aqualung i300C dive computer
In the Aqualung i300C you can enter different nitrox mixtures, making the dive computer also suitable for technical diving. The computer has a dot-matrix display. Consequently, the figures appear thick and clear, so that it can be read out well for everyone. The Aqualung i300C has 4 diving modes (air, nitrox, bottom timer and free diving). Thanks to the automatic height adjustment, you do not need to adjust the computer yourself during mountain lake diving. He does this automatically for you. The battery can be replaced by the user himself.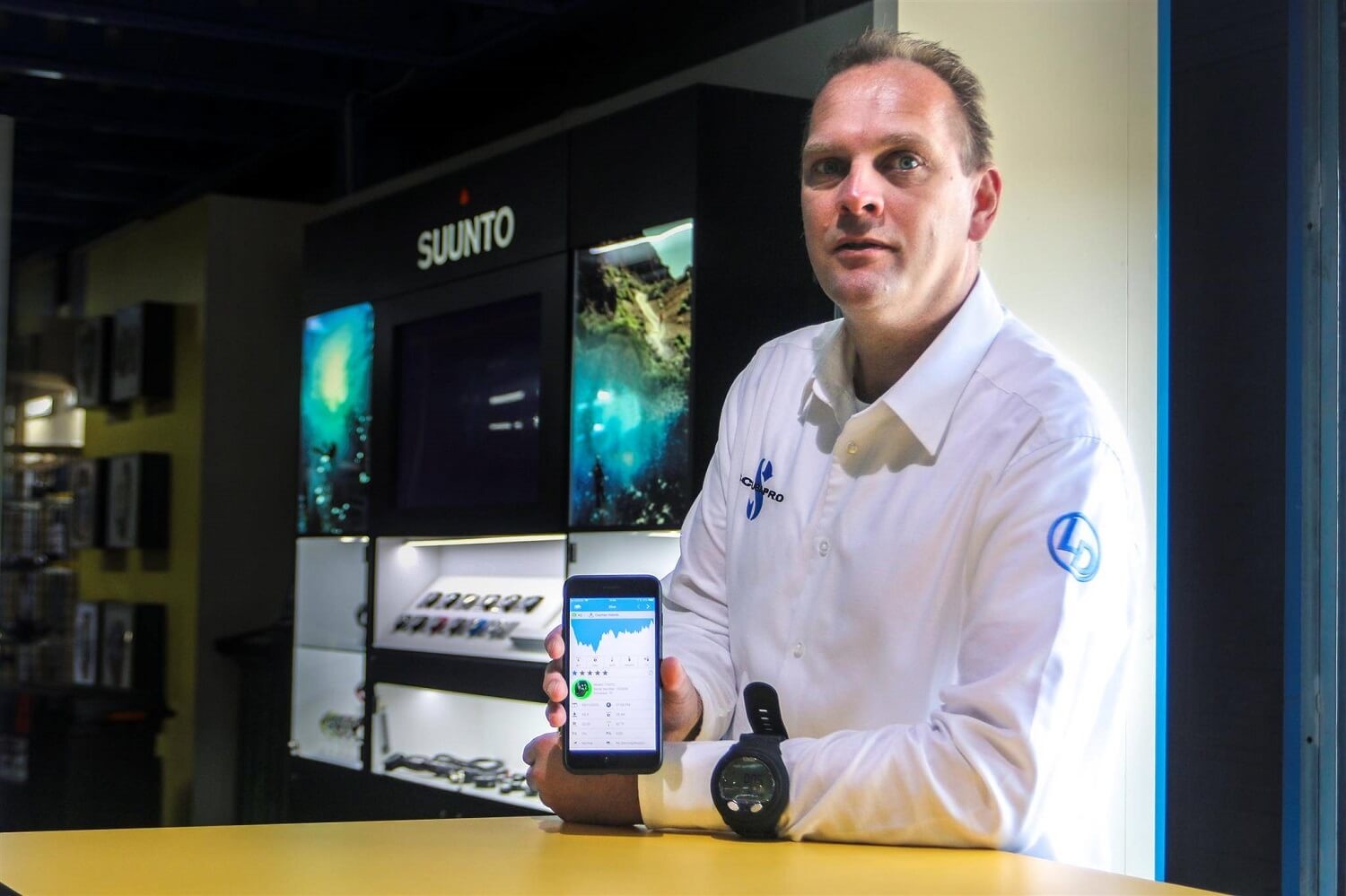 DiverLog+ app
Unique to the Aqualung i300C is that it can be used with the DiverLog + app. Via a bluetooth connection you can use the app to set your dive computer on the waterfront as desired. Possible settings include:
Fresh or saltwater
Diving time
Alarms (such as the maximum depth alarm and the dive time alarm
Gas settings (such as nitrox and partial oxygen pressure)
Yes / No water contact
Metric system or imperial system for displaying the depth
Yes / No safety stops
The app also saves statistics from the dive. The app remembers the location where you dived, you can add photos / videos, add a dive buddy to your dive and digitally store your used diving equipment.
Do you want to dive with an app?
The Aqualung i300C is not the only dive computer that communicates with an app, such as DiverLog +. Check out our other dive computers, which can also be used with an app.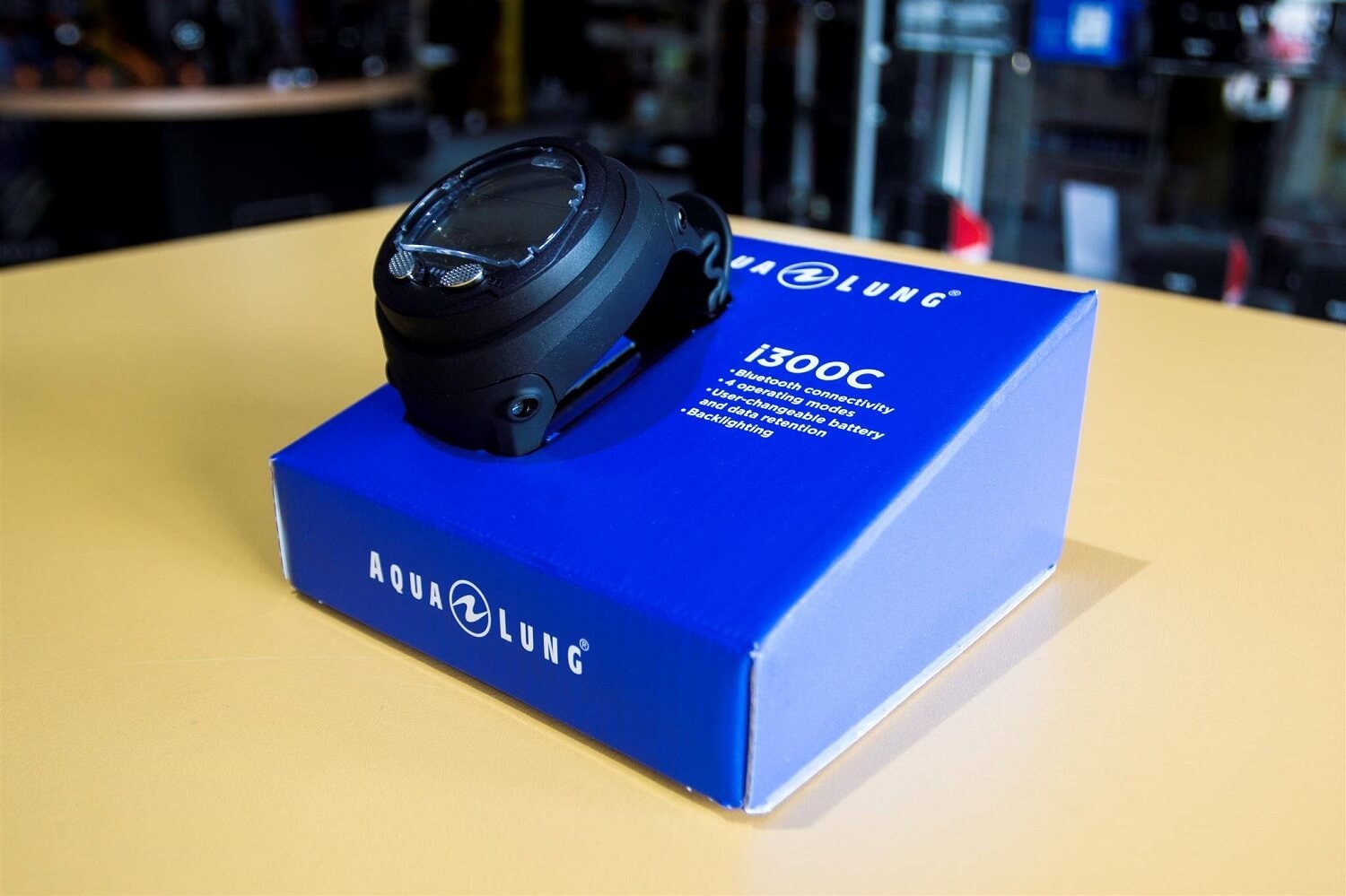 More information about the Aqualung i300C?
Would you like more information about the Aqualung i300C or another dive computer? Please contact us. We will gladly advise you and help you find the most suitable dive computer for your diving!