The ABC set: your basic equipment
Most divers wait with purchasing their complete equipment until they have obtained their certification. However, the instructor may demand that you have certain personal equipment items when you start your training. The basic set, also called ABC-set, contains glasses, snorkel and a pair of flippers. The ABC set is not only used by beginners. Many divers use the ABC set to snorkel along the place where they dived. Want to know more about the three components of the ABC set? I'll explain it to you in this blog.
Goggles
If you have ever tried to see something underwater with open eyes without a mask, you know that it is impossible to see clearly. Our eyes have been developed to focus in air. A mask ensures that there is a layer of air between the eyes and the water, so that you can see the objects underwater sharply. The big difference between swimming goggles and a mask is that the mask also covers your nose. Because your nose is also covered, you are able to equalize the pressure that increases as you dive deeper. You may know the pressure on your ears from a flight with an airplane. This pressure can also be felt during diving: the deeper you go, the more pressure on your ears. When the pressure increases you must be able to 'clear' (also called equilibration). The glasses must be fitted with hard tempered glass. Of course there is a silicone strap on the glasses, so that it stays on your face. You can replace this band as an upgrade with a neoprene band.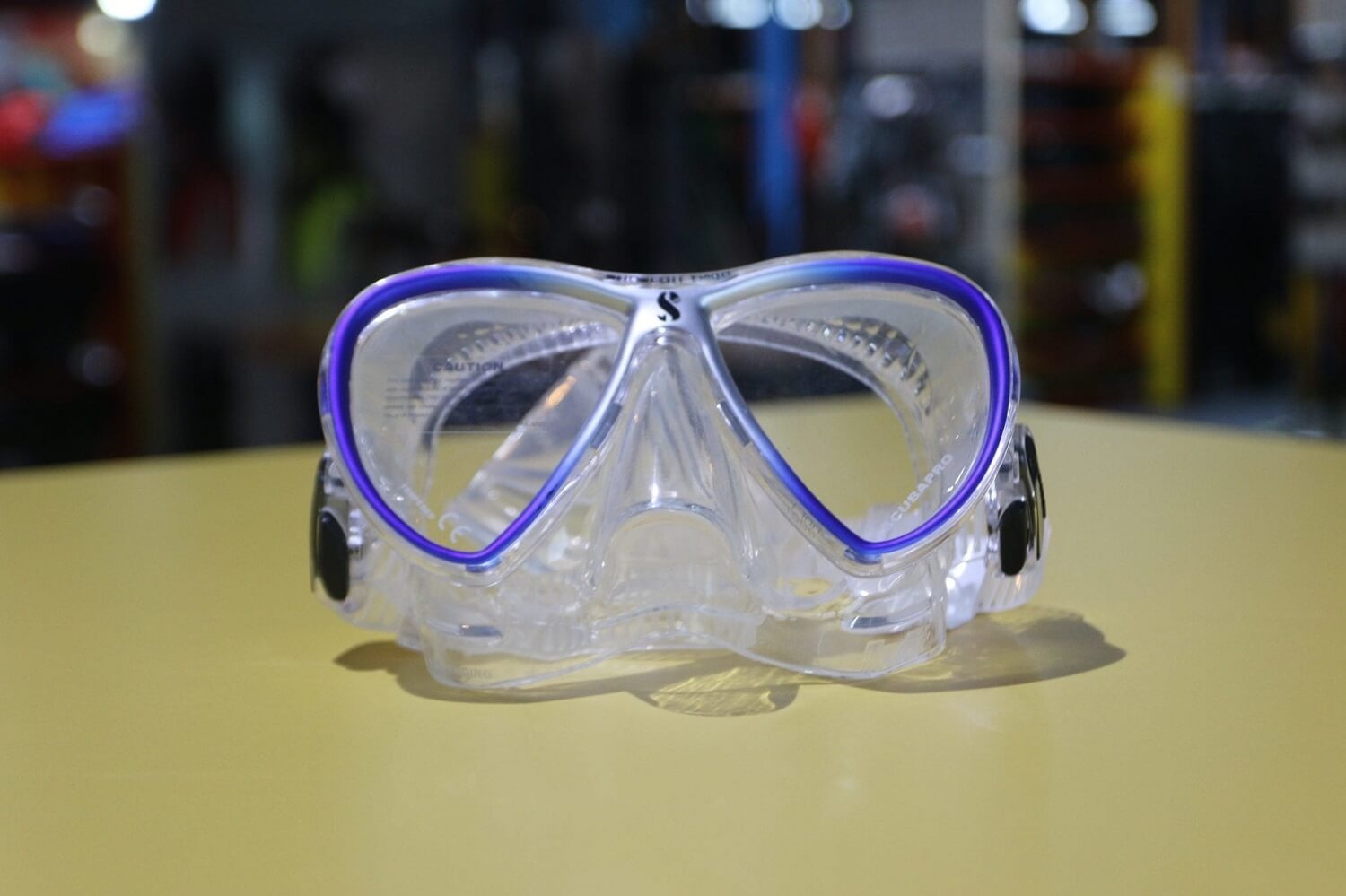 Snorkel
Another element of the ABC set is the snorkel. A snorkel allows you to breathe normally while viewing the beauty underwater. It brings your breathing organ to behind your head (like a dolphin), so that you can breathe with your face underwater. Even small children can perform this fun activity with ease. The snorkel ensures that you can save your energy – and the air from your compressed air bottle – every time you swim on the surface. There are various versions of snorkels available. The basic snorkel is a tube in the J-shape, with a mouthpiece and a curved end. When purchasing a snorkel it is important that the mouthpiece is made of silicone, because it is comfortable in your mouth.
Flippers
The last element of the three-part set is the flippers. They take care of your propulsion or way of moving yourself through the water. With your flippers you can use the longer muscles in your legs to swim and you have your hands free to do other things. There are two basic types of flippers: the 'closed heel flipper and the 'open heel flipper'. Closed heel flippers are especially suitable for snorkelling in warm water. The pedestal of the flipper encloses your entire foot. Open heel flippers also have a pedestal, but the back of the pedestal is open with an adjustable strap over that opening. You should wear diving boots with open heel flippers for extra comfort and warmth. You can use open heel flippers for diving in all water temperatures. Flippers are available in different materials and styles. It depends on your personal preference and type of dive which flippers are most suitable for you.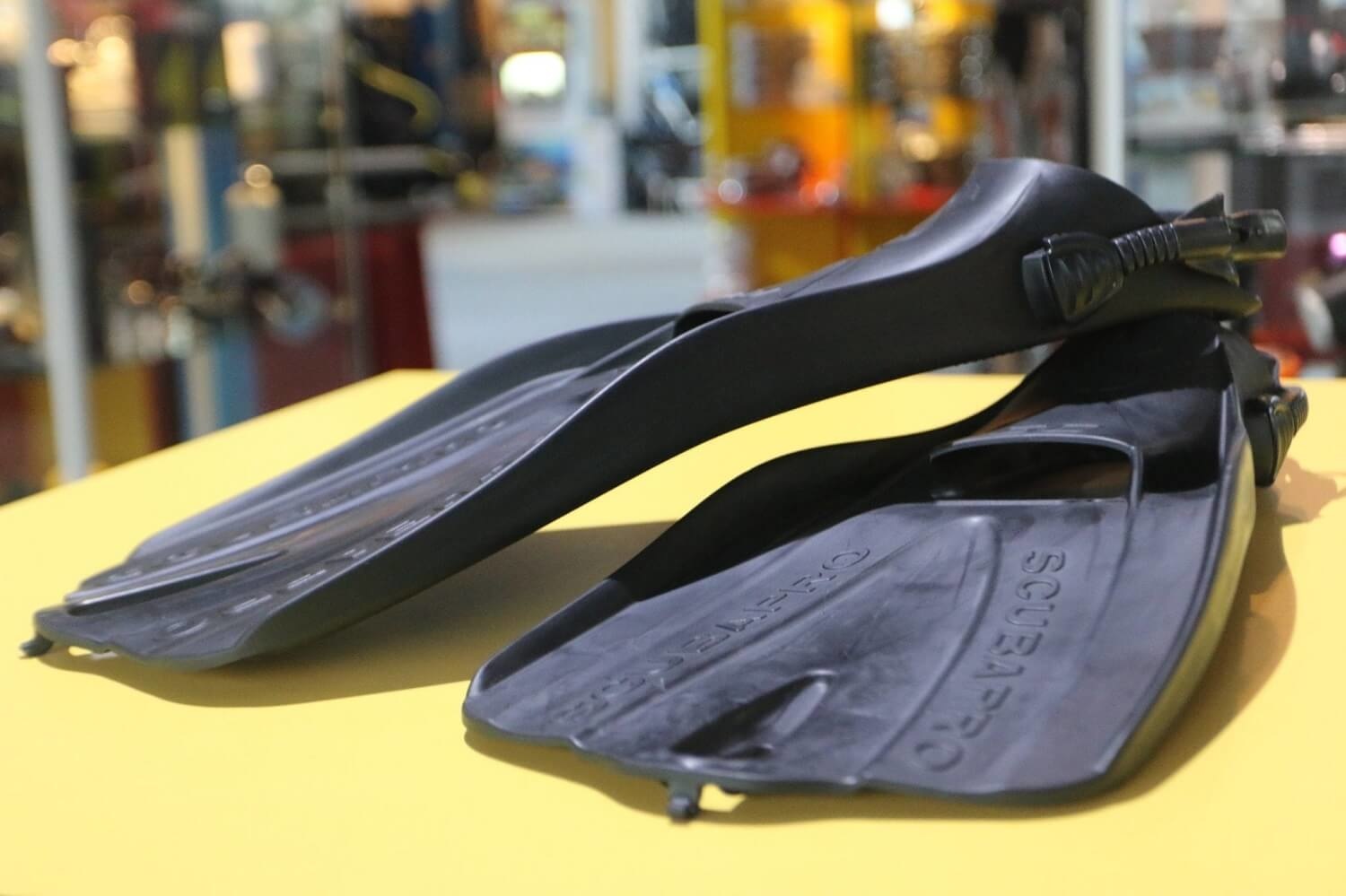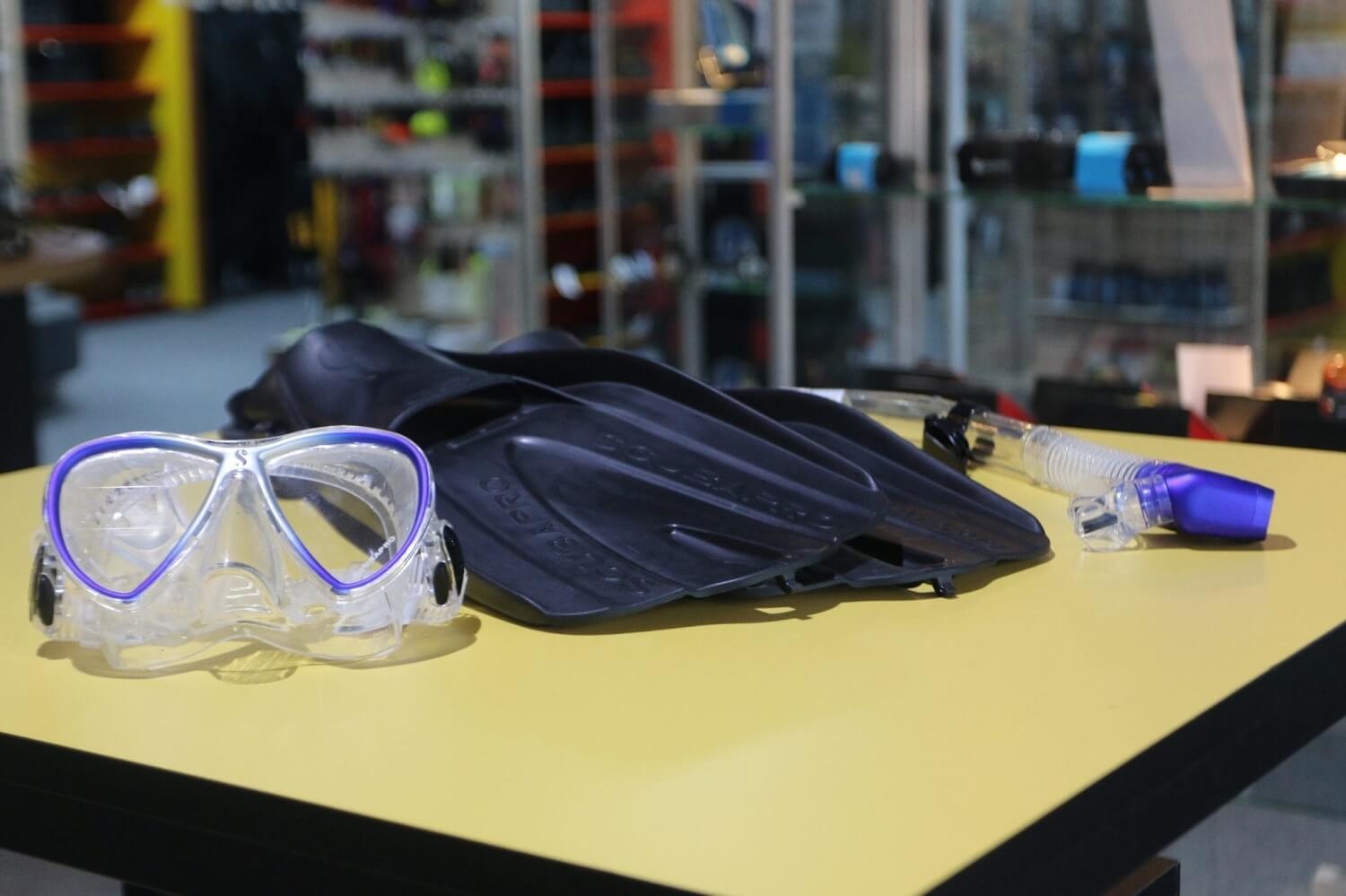 Need help?
Would you like personal advice about which goggles, snorkel and fins are most suitable for your diving and/or snorkelling activities? I would like to help you further!