Scubapro Seawing Supernova Fins
Now available at Lucas Divestore: the Scubapro Seawing Supernova fins. These diving fins have won the Red Dot Award for product design and are the big brother of the Seawing Nova fins. The Supernova fins have a better performance, fit and are easier to use. They are available in sizes XS to XL.
Pivot Control Technology
The wider blade of the fins makes them very suitable for technical divers. The Pivot Control Technology (PCT) ensures that the position of the blade automatically adjusts so that it is always at the right angle. With the PCT hinges, this angle is 40° to 50° by default, but the position changes based on the force of the blow. With a soft fin stroke, the angle becomes smaller and increases with powerful strokes. The channels in the blade allow the water to flow backwards, providing a more efficient stroke and more propulsion.
One fin for cold and hot water
The fin comes standard as an open-heel fin. Optionally, it is possible to buy foot pockets, which makes it possible to use these fins in warm water with bare feet. This foot pocket has an improved heel that prevents your foot from slipping or chafing.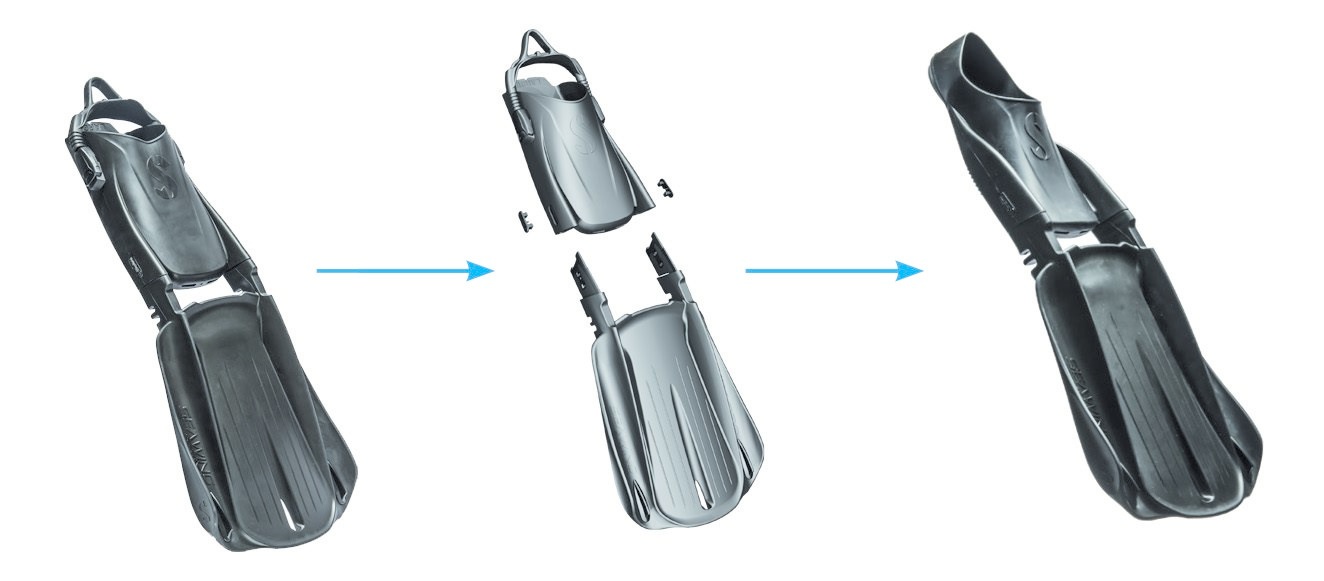 Scuba Skegs
Scuba Skegs sit on the front of the fins. This makes the fins more streamlined, allowing you to dive more effectively and have more control during the frog kick. The skegs are available in a variety of colours so you can personalize your fins. Ideal if you are going to dive with a group and several people have these fins.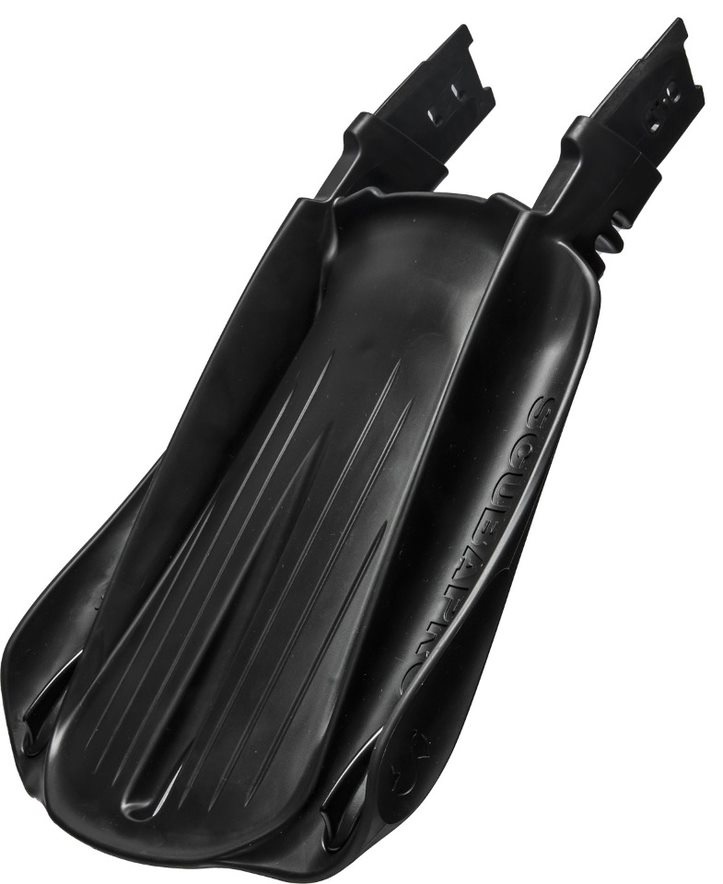 Easy to take with you
The Scubapro Seawing Supernova fins are made from first-class Monoprene® for long life. You can easily take the fins with you by removing the blades from the foot pockets via the Socket-Lock Connecting System and storing them in the Scubapro boat bag.
About Scubapro
Founded in 1963, Scubapro sets the standard for innovation, performance, reliability and durability within the diving industry. The products are made with advanced technologies, combined with intuitive, modern designs. This allows you as a diver to focus on the dive instead of worrying about your equipment.
Scubapro Seawing Supernova fins at Lucas Divestore
Have you become interested in these Scubapro Seawing Supernova fins? Or do you want more information and advice? Visit our megastore in Nijverdal or contact us. Our specialists are happy to help you with the best advice.