Scubapro Galileo with various accessories
Lucas Divestore has different types of Scubapro Galileo products in the assortment, such as the Scubapro Galileo Luna. We also offer various accessories, such as extra batteries. This way, you can also rely on these unique (SMART) dive computers during long diving trips.
Professional dive computers with unique possibilities
Scubapro Galileo products are equipped with everything you need for an extraordinary dive experience. The Scubapro Galileo Sol even features a built-in heart rate sensor. For the Scubapro Galileo Luna, you can choose to add the heart rate sensor as an upgrade. The dive computers completely adjust to your needs. For example, you can choose yourself which of the three display modes on the large matrix screens you prefer.
Simple operation of Scubapro Galileo products
Scubapro Galileo dive computers with very advanced possibilities. When you choose for these professional products, an analogue compass is no longer necessary. It is replaced by the digital compasses in the products. Despite the multiplicity of possibilities, the Galileo computers are easy to operate. The buttons on the bottom of the computer can even be operated with gloves on.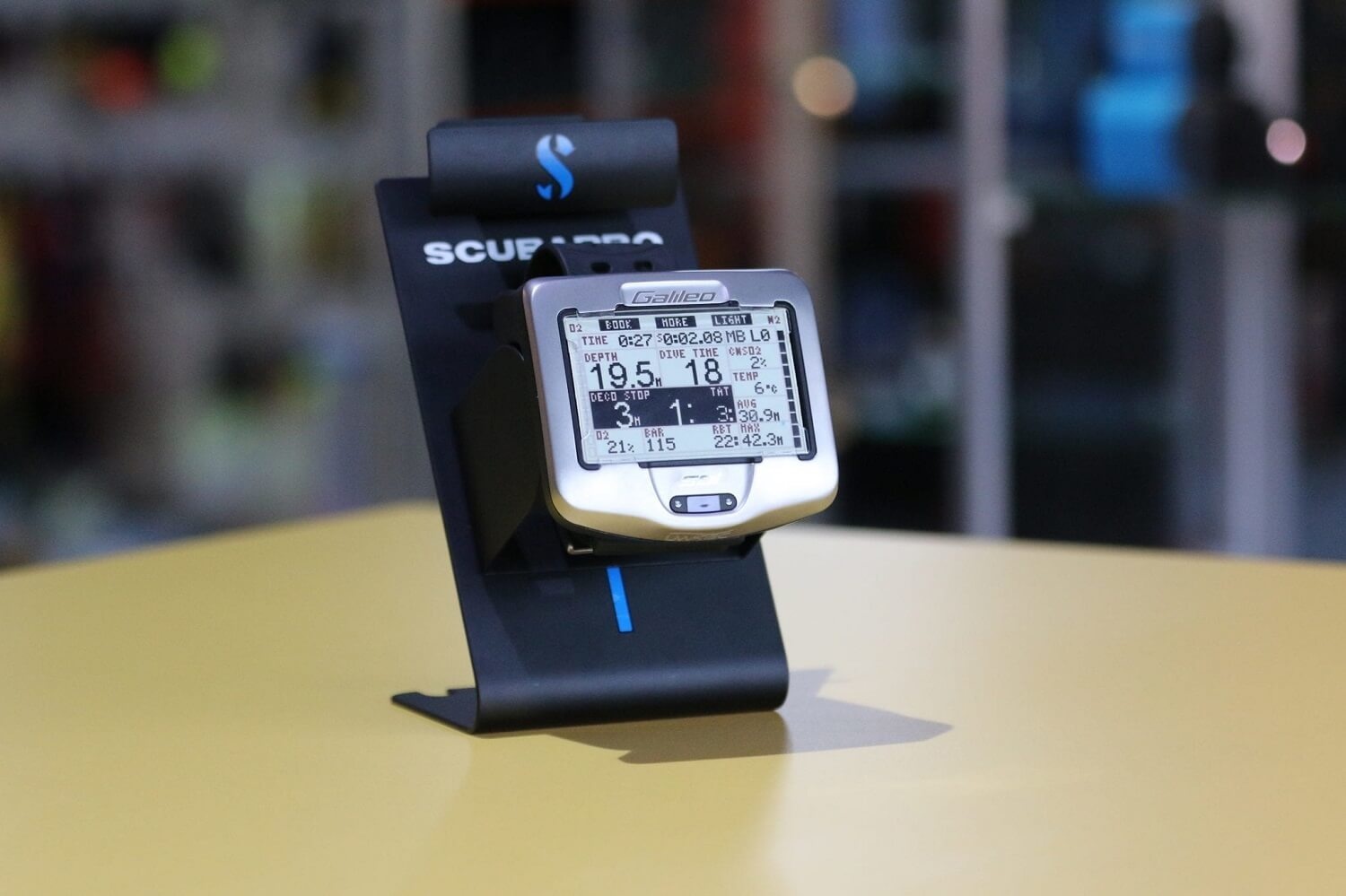 Background information on the manufacturer
In 1963, Gustav Dalla Valle and Dick Bonin founded the brand of professional diving equipment that by now defines the image worldwide: Scubapro. Scubapro combines advanced technologies with intuitive, perfected designs, whereby divers can focus on their diving experience instead of on their equipment.
More information about the Scubapro Galileo products?
The right diving equipment is of great importance when you go diving. A professional dive computer does not only ensure that you are safe as a diver, but also allows for improvement of diving techniques. Because every diver has different needs, there is not one perfect diving equipment. We have many years of experience and gladly assist you in choosing a diving equipment that perfectly meets your wishes. Contact us to receive more information about the Scubapro Galileo products. Would you like to see the products with your own eyes first? In our store in Nijverdal we are also pleased to be of assistance!