Scubapro BCDs Bella and Glide with a new look
The Scubapro Bella and Glide BCDs have been around for quite some time, but they have now been given a new and improved look. They have been top models from Scubapro for years, and now they're even better. Thanks to several adjustments, these vests are more comfortable than ever before. Keep reading to find out about the modifications they received.
Backplate and Waist Strap
The first improvement Scubapro made to the Bella and Glide BCDs is in the backplate. Previously, it was fairly flat, but now it's contoured using three paddings. This provides more stability and better contact with the BCD and the tank. Additionally, the waist strap has an elastic section, allowing you to stretch and adjust it for the right fit and tension.
Enhanced Weight Pockets
You've probably experienced this: you try to add weight to your vest, but it's challenging because there are already various accessories in the adjacent pocket. Very inconvenient! That's why the weight pockets on the Bella and Glide are designed to stick out, preventing any hindrance. This allows the weights to easily slide into the pockets.
Furthermore, these pockets are based on those of the Hydros Pro. They feature two punch holes at the top and two at the bottom, enabling you to mount the accessories that fit the Hydros Pro onto the Bella and Glide as well. For instance, a knife, a mini D-ring set, an accessory plate, or a ninja pocket.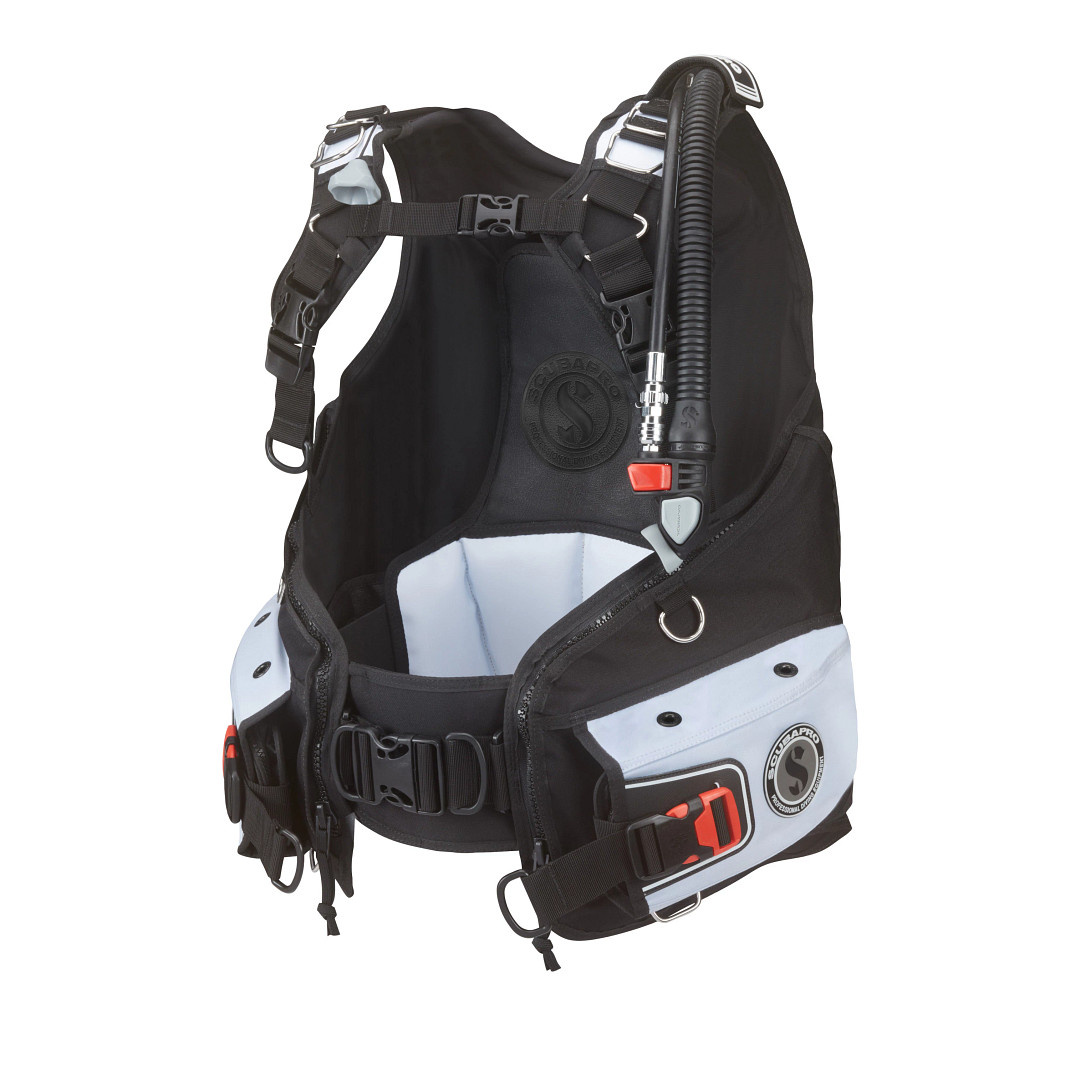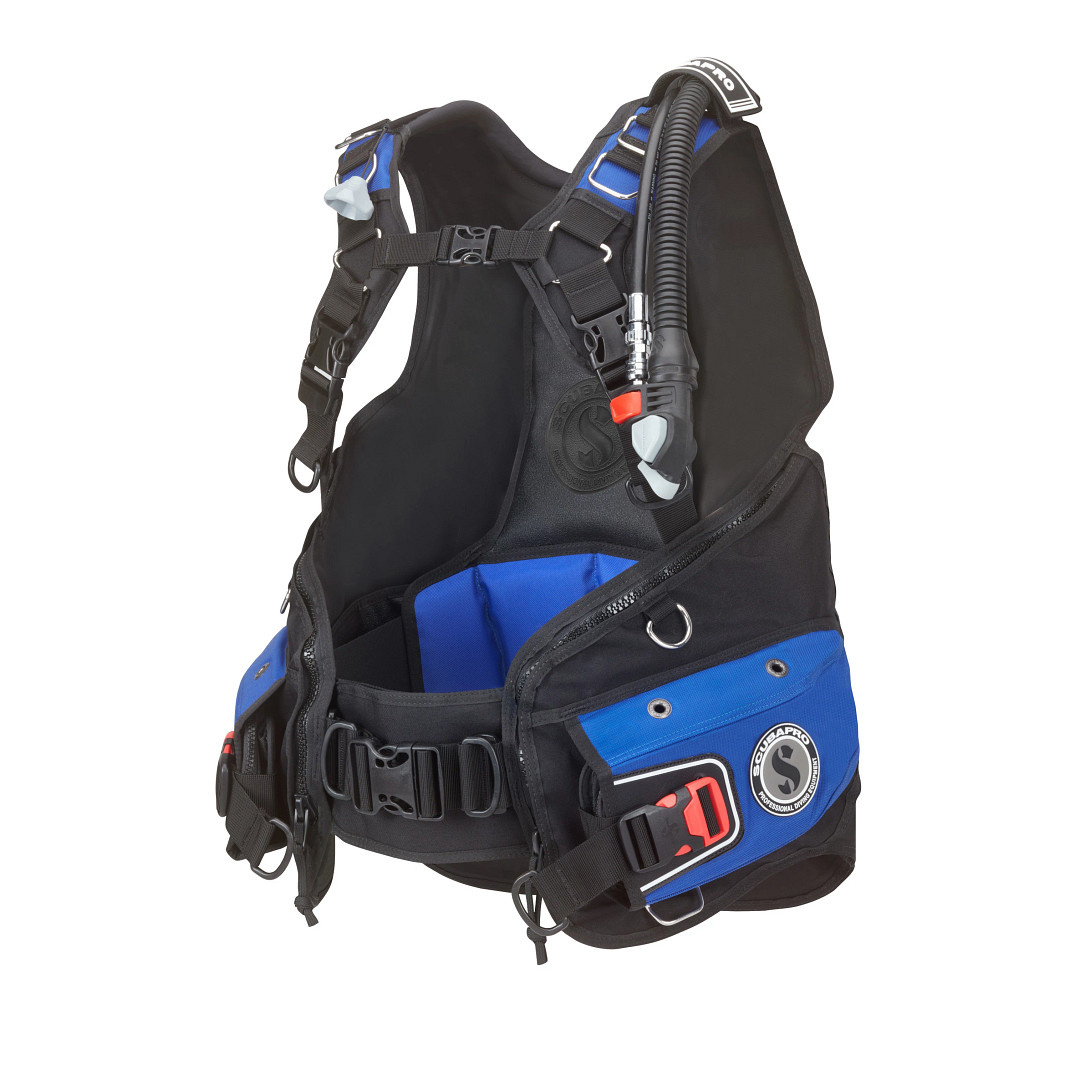 Bella vs. Glide
The Scubapro Bella and Glide share the same foundation, but Bella is designed for women, while Glide is intended for men. To prevent shifting, Bella features slightly shorter shoulder straps and an adjusted waist strap tailored to the female body. This ensures comfort for both men and women. You can recognize the Bella by its white accents, whereas the Glide features blue accents.
Additional Features
To complete the picture, both the Glide and Bella have four D-rings on the shoulder straps for attaching accessories. The shoulder straps are also adjustable and incorporate a Y-Fit with a triangular stainless steel ring. This design maintains balanced pressure on the body, creating an optimal fit. On the back of the vest, there are two extra weight pockets designed for saltwater diving. The Scubapro Bella and Glide are equipped with three pull vents: two on the shoulders and one on the back. With SCUBAPRO's renowned Super Cinch tank buckle, you can securely fasten the dive tank with a single, solid motion.
Scubapro Bella and Glide at Lucas Divestore
Are you intrigued by the Scubapro Bella or Glide BCDs? Interested in finding out if these vests align with your preferences? Feel free to visit our store in Nijverdal. We're more than happy to provide tailored advice. Prefer to order directly? You can certainly do so through our webshop.