Santi suits! Rick explains!
New in our range: drysuits from the brand Santi! A Polish brand known for its high-end drysuits. The last 5 years Santi has evolved from a relatively unknown brand to a quality brand in the drysuits. Curious about our range of Santi? Rick is happy to tell you more about it!
Santi
Santi is a textile processing manufacturer, specializing in drysuits. The drysuits from Santi fall under the high-end drysuits and are therefore somewhat more expensive. An average drysuit costs around € 1000,- to € 1500,-; Santi starts with prices around € 1800,-. They distinguish themselves from the somewhat cheaper suits in the way the suit is cut and the fit of the suit.
Santi fit
At Santi, the suits are made slim fit or cave fit. That is unique, because most dry wear brands have a loose fit. The advantage of slim fit or cave fit is that you have less air behind your drysuit, so you better stay in your trim and can function better underwater. You can more easily hold position. It has no (negative) effect on the temperature, because there is still enough air in the suit.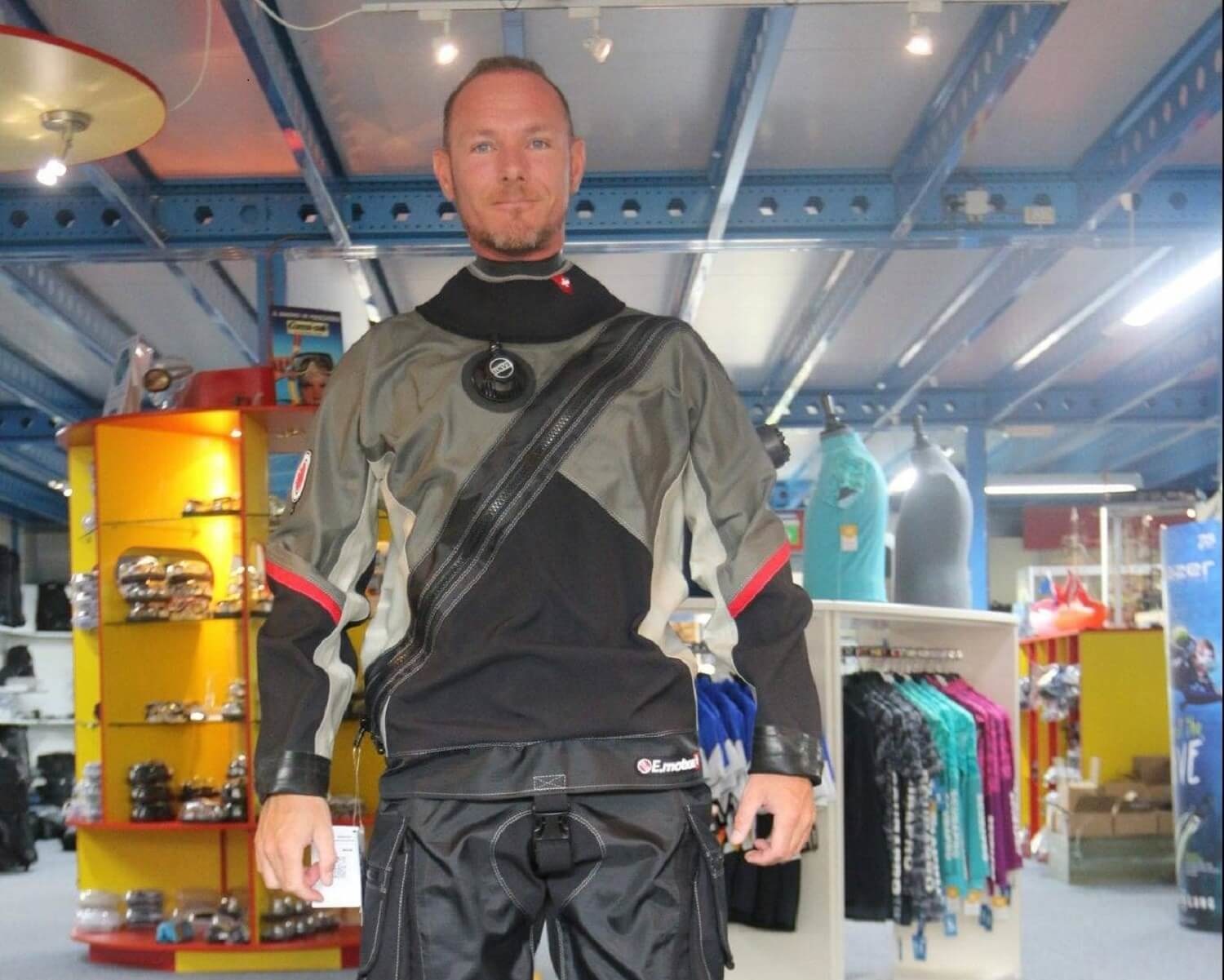 Extensive design and colour combinations
Moreover, Santi is unique in its possibilities for design and colour combinations. If you order a drysuit, you can put together the suit completely to your liking, where you can select colours, seams, shoulder, chest and back panels yourself. You can personalize the suit by having put a name badge on the suit. With some models you can also determine the position of the zipper: you can choose whether the zipper goes from left shoulder to right hip or from right shoulder to left hip. By default, the suits are provided with an aquaseal zipper, but these can be adjusted to a metal zipper. The suit is equipped with latex seals as standard, but also these can be adjusted to silicones or neoprene as desired.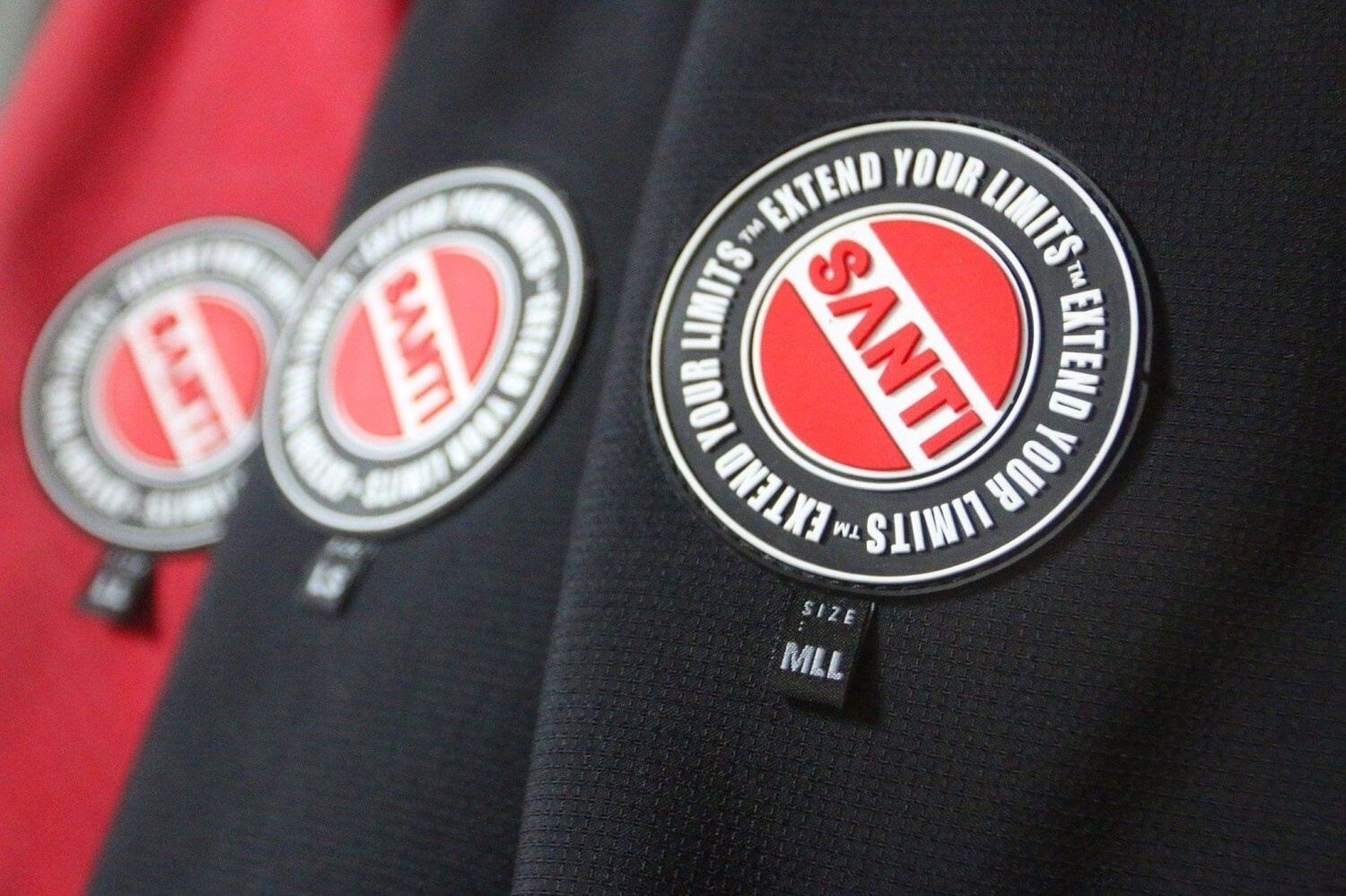 Different sizes
Santi offers 15 sizes for men as standard. You can adjust 3 sizes in the suit without extra charge. For example, you can make the length of legs shorter or longer. Through this option, customization becomes practically superfluous. You also have the free choice of shoe size: it falls outside of those 3 free size adjustments. Does not one of those 15 standard sizes fit? No problem. Santi also offers tailor-made suits. If a suit is not in stock or there are size adjustments, keep in mind a delivery time of about 6 weeks.
4 Different models
There are 4 different models for men and 2 for ladies:
For the ladies there is less choice of models. They can choose between the E-motion+ and the E-Motion. The suits differ in terms of panels. In the plus versions of the suits there are reinforced panels at various locations.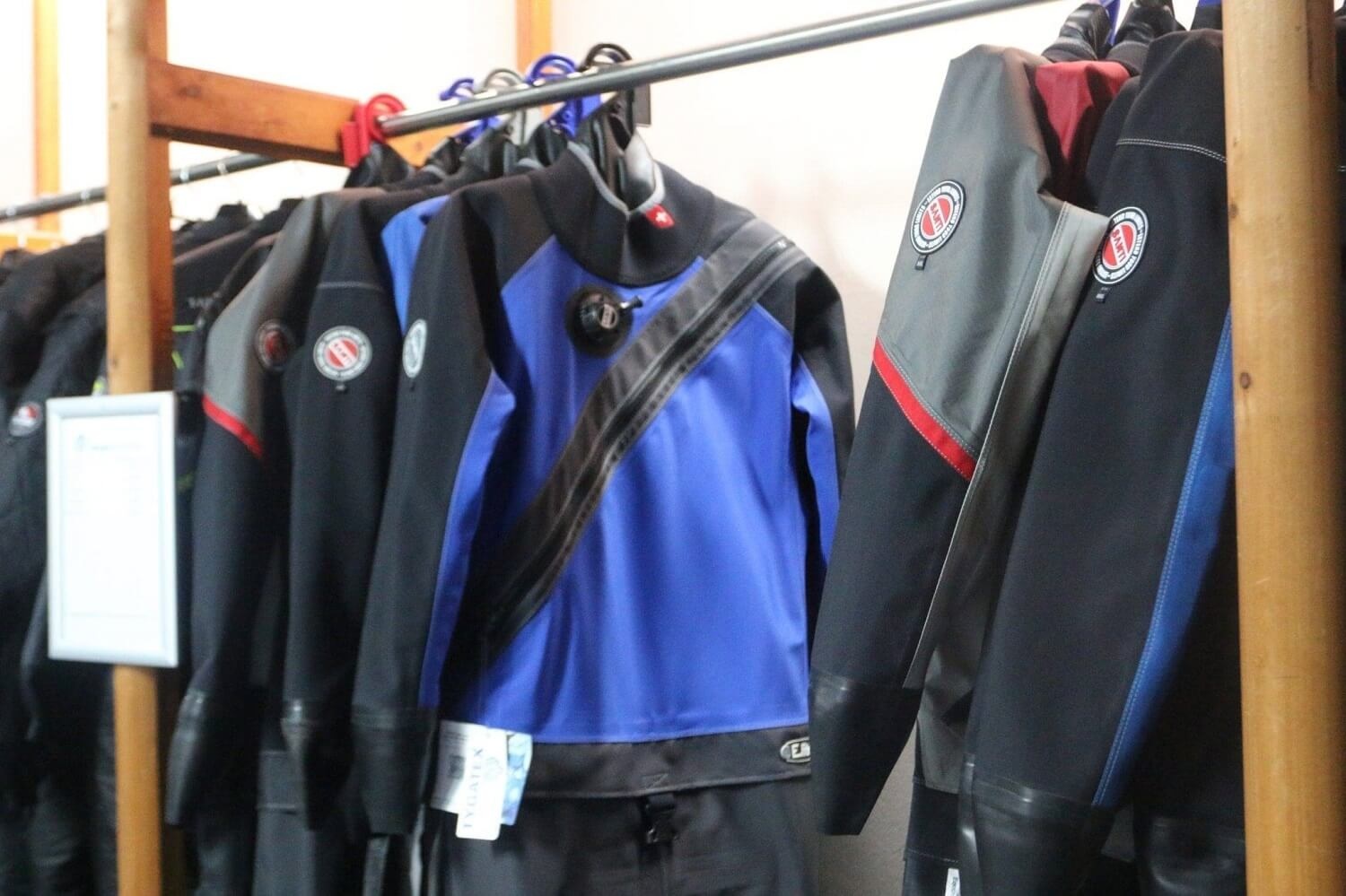 Santi undersuits
If you purchase a Santi drysuit, you always have to fit with a 400 grams under suit, the BZ400X. The BZ400X is designed for extremely cold temperatures. Should it be warmer during the summer, you can choose a Flex190 undersuit. This is an undersuit which is made of a different material, namely Climashield Contur. The BZ400X and the Flex190 are both provided with through-holes for a p-valve and passage for a heating jacket. For the BZ400 Santi also offers 3 free size adjustments, with the Flex190 this is not possible. The Santi undersuits are equipped with convenient suspenders.
More information about our Santi drysuits?
Would you like more information about the Santi drysuits or do you want personal advice? Come to our megastore in Nijverdal or contact us. We are happy to help you!