Robust and ready to discover: Apeks regulator
We have a very extensive selection of breathing regulators, among others by the popular brand Apeks. In this article you can find a selection from our offer of Apeks regulators. Read more!
Apeks regulators at Lucas Divestore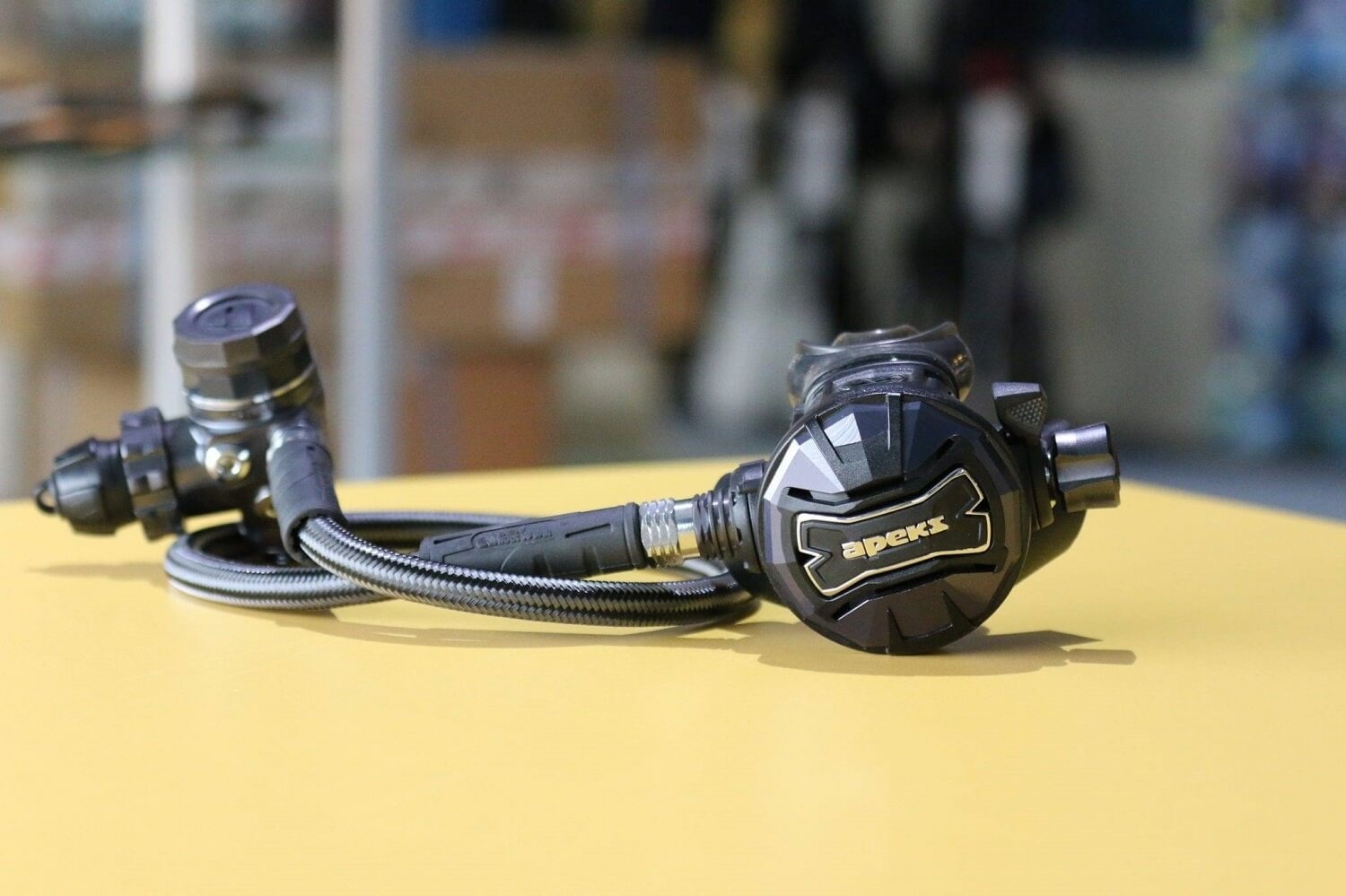 Discover the unique functions of the Apeks regulator
An Apeks regulator is an excellent choice for many divers. Apeks is known for its regulators that have been especially developed to withstand extremely cold water tests. Furthermore, an Apeks regulator is known for beautifully shaped design with innovative solutions. Robust and ready to discover the underwater world!
Background information on the manufacturer
Apeks is a British manufacturer of diving products in Blackburn. In 1974, it was founded by Ken Ainscough and Eric Partington. The name Apeks is an anagram of their initials. Apeks is owned by Aqua Lung, a subsidiary of Air Liquide. Apeks is known worldwide for its diving regulators (especially for cold water use) and dry output valves. Therefore, many military and emergency services use the high-quality products of Apeks.
More information about our Apeks regulator?
Are you a diver (or are planning to start diving)? Good advice is of great importance for the purchase of your diving equipment. There are many different products by various brands on the market. The needs differ per diver. Personal advice, that meets yours wishes, diving activities and budget is therefore very important to us. Our team of specialists with many years of experience gladly assist you with finding the right articles. Do not hesitate to contact us for advice about for example the Apeks DS4 series at Lucas Divestore or other products. Of course, we are also happy to provide you with assistance in our store in Nijverdal. Here, you can see all products with your own eyes.