Optimal breathing comfort with the Mares Dual Adjustable 52X
Mares has a new regulator: the Mares Dual Adjustable 52X. The regulator is characterized by a combination of the familiar 52X membrane and a new lightweight second stage, the Dual Adjustable, which allows you to completely regulate your breathing during your dive.
Regulate your breathing
Breathing comfort is important when diving. Therefore, Mares developed the Pneumatically Assisted Design (PAD) system, a button on the side of the second stage that allows you to adjust the amount of air yourself. If you want a little more air during your dive, then you turn the knob, which immediately makes your breathing easier. The Dual Adjustable (ADJ) is Mares' first regulator with this function, which ensures optimal breathing comfort.
Combination with the familiar 52X
Mares combines the Dual ADJ with the 52X, the already known, very safe and reliable first stage. This stage is equipped with the AST system and includes a double DFC port and pre-orientated LP and HP ports for the best performance in the water.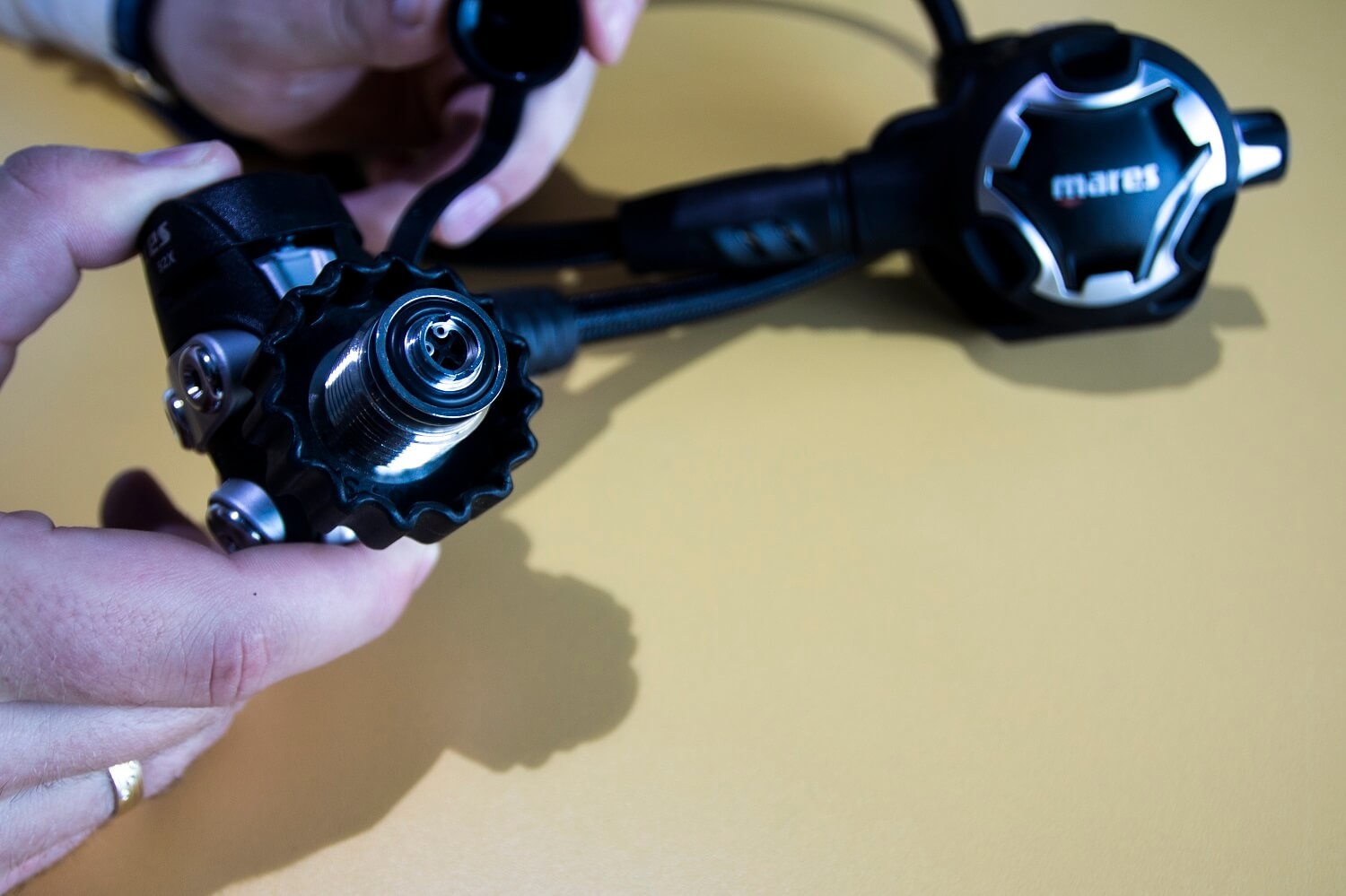 Lightweight regulator
A superflex hose connects the first stage to the second stage. The new second stage, the Dual ADJ, offers a high airflow and, unlike Mares' well-known second stage, has a plastic housing. This new technology provides a lightweight regulator: the staircase has a weight of only 185 grams. Ideal to take with you on holiday!
The best performance
The VAD bypass allows you to breathe even more directly with Dual Adjustable, allowing you to deliver the best performance. The compact regulator is suitable for cold water and available in attractive sets. Of course, we supply the Mares Dual ADJ 52X with an octopus. You can choose between the Dual Adjustable, which allows you to set the breathing resistance, or the Dual, which lacks this button. In terms of price, the regulator falls in the middle segment.
Find out more about the Dual ADJ 52X
If you would like more information about the Mares' regulator, please feel free to contact us. We will be happy to help you! You are also welcome in our megastore in Nijverdal where we can show you the Mares Dual ADJ 52X.