OMS SmartStream Signature System
The new buoyancy compensator (BCD) from OMS, the SmartStream Signature System with Performance Mono Wing is a beautiful BCD that is easy to adjust by the diver. As a diver, you are also free to compose some aspects of your buoyancy compensator. For example, you can choose the colour yourself, how nice is that?!
The buoyancy compensator
Thanks to the super-easy to tighten strap harness, the compensator stays firmly on your back. This ensures optimal wearing comfort and prevents the gas cylinder from swaying. It comes standard with 3 kg steel backplate, 27 kg or 32 kg bladder and a detachable lead system.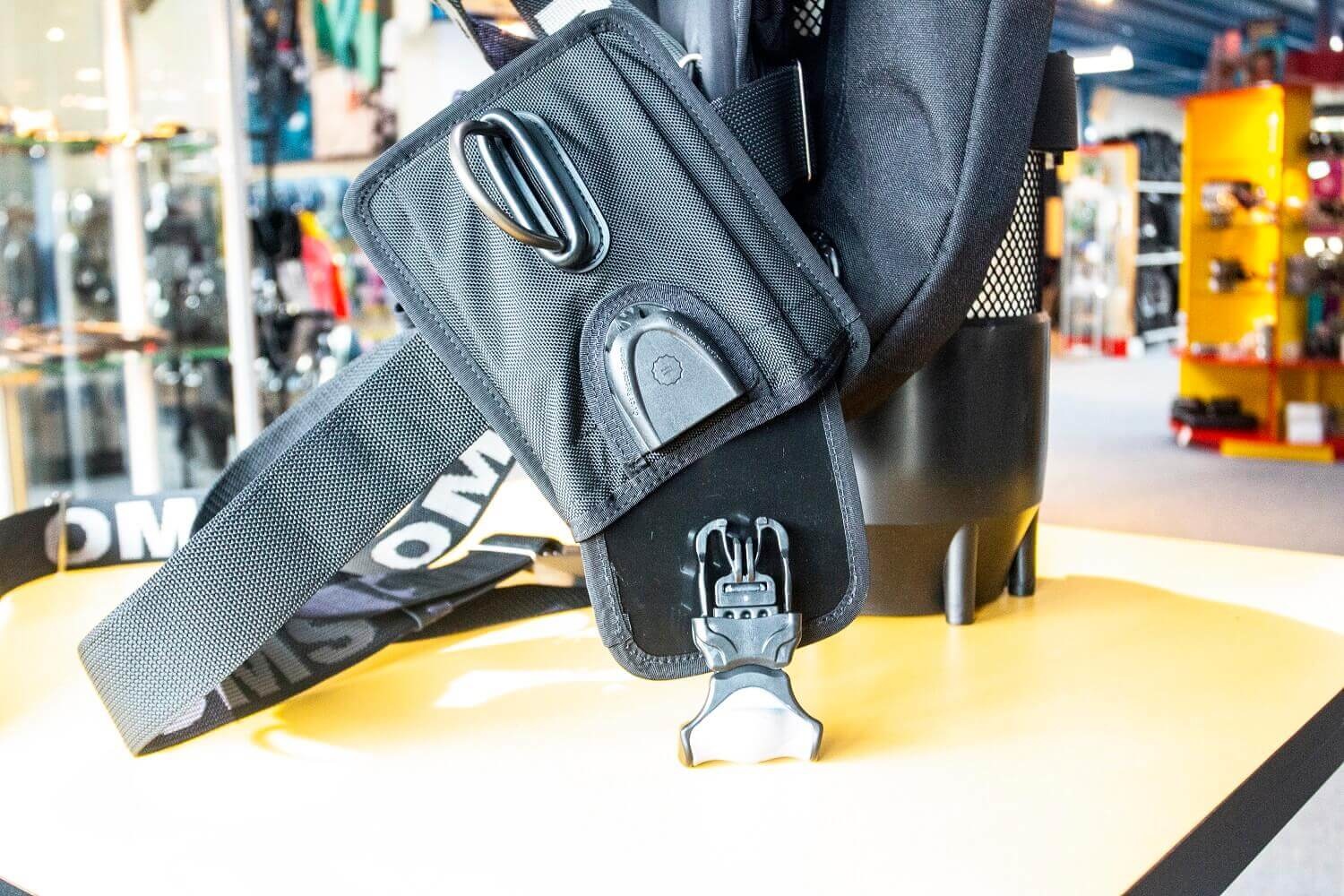 Why this buoyancy compensator?
When you choose the OMS SmartStream Signature System buoyancy compensator, you can compose your own BCD. You can choose between two types of backplates, aluminium or stainless steel and determine the colour of the wing. In addition, this version of OMS has a SmartStream harness. This harness is super easy to tighten and can be made more spacious for easy putting on and taking off the buoyancy compensator.
Choose the colour
You can choose the colour yourself. There are eight different colours available, including pink, green, blue, black, red, orange, grey and a combination of several colours.
Backplates
As standard, the wing is supplied with a 3 kg steel backplate and four extra lead pockets on the back of the backplate. This way you can take enough lead with you when diving with a double 7-pack or dry suit. If you want to use the wing exclusively for travelling, you can choose an aluminium backplate to save weight.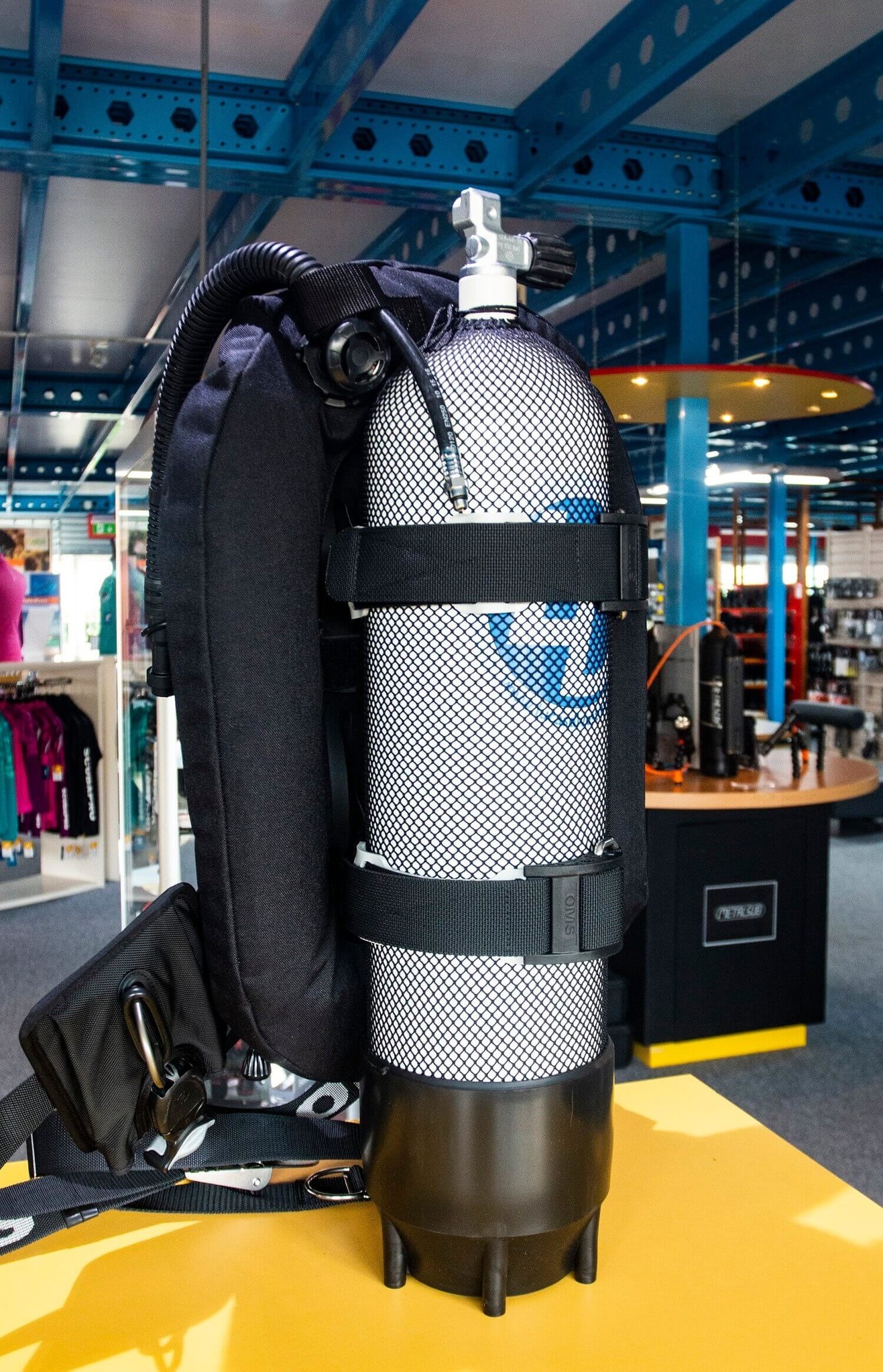 All-round
This all-round BCD is suitable for the travelling diver as well as for the weekly diver. If you switch to technical diving with a double set, all you have to do is buy another wing and you can continue to use the existing backplate and harness.
Stability
Because of the wing and combination with the steel or aluminium backplate you have the highest possible stability. The wing ensures that you float under a bed of air, as if you have wings. So, you can establish neutral buoyancy optimally.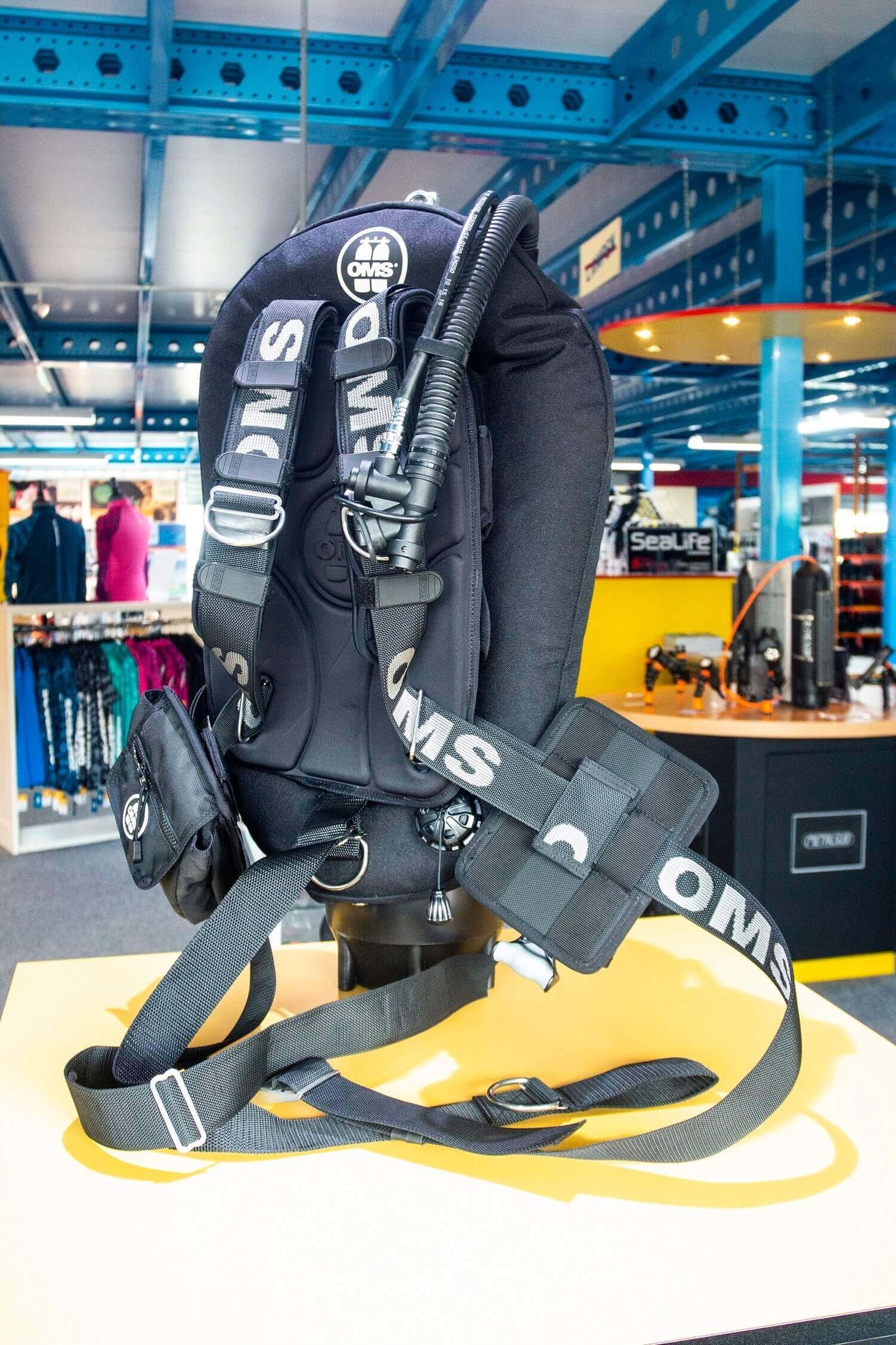 Delivery
The OMS buoyancy compensator comes standard with a crotch strap between the legs. This ensures that the BCD remains in place during a vertical ascent. There is also a scooter ring placed on this strap for those who dive with it.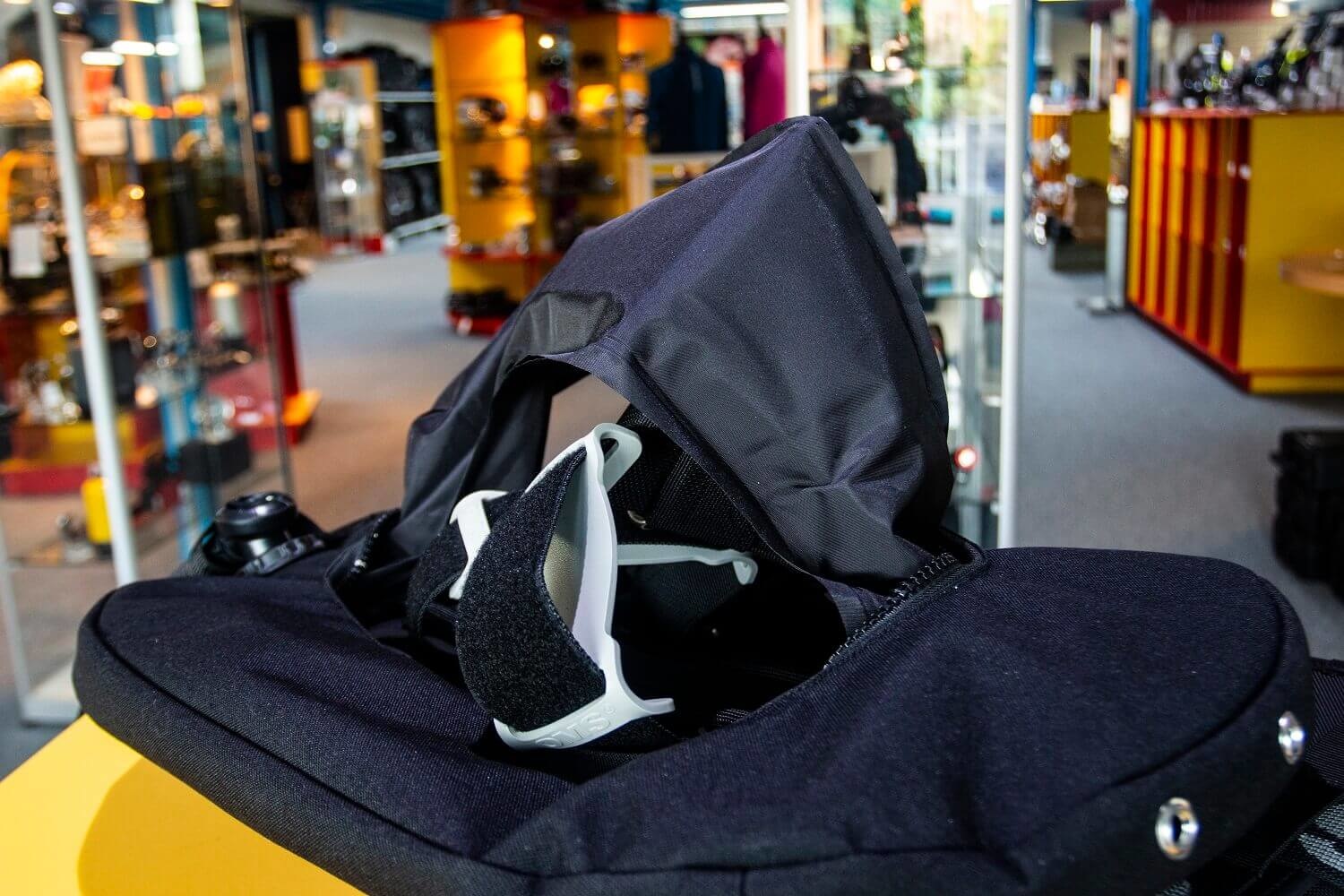 Attachment points
The BCD has enough D-rings, which makes it easy for stage diving. The BCD has, except for the lead pockets, no other pockets.
More information?
Would you like more information about this BCD or do you need help with its purchase? Please contact us for more information. You are also always welcome to try on the buoyancy compensator in our megastore in Nijverdal.