Apeks XTX200 is a regulator set for divers with a first stage and a second stage and optimal breathing comfort, even in the coldest waters. Would you like to know more about this dive regulator? We give you all the needed information in this article.
Apeks XTX200 at Lucas Divestore
We have a very extensive selection of diving products of Apeks XTX50. As experts with many years of experience, we are a great fan of the products by Apeks. Therefore, we have a very extensive selection of the brand.
Apeks XTX200 for optimal breathing comfort
The first stage of the Apeks XTX200 features four low-pressure ports and two high-pressure ports. The stage has a beautiful chrome finish. The second stage of the Apeks XTX200 is especially suitable for use in cold water. The second stage is therefore somewhat more sublime and is equipped with a heat exchanger, so that you're also able to dive safely in very cold water. The breathing resistance you can easily configure yourself.
Background information on the manufacturer
Many military and emergency services use the high-quality products of Apeks, including the Apex XT200. Apeks is a British manufacturer of diving products in Blackburn. In 1974, it was founded by Ken Ainscough and Eric Partington. The name Apeks is an anagram of their initials. Apeks is owned by Aqua Lung, a subsidiary of Air Liquide. Apeks is known worldwide for its regulators (that perform excellent in cold water use) and dry output valves.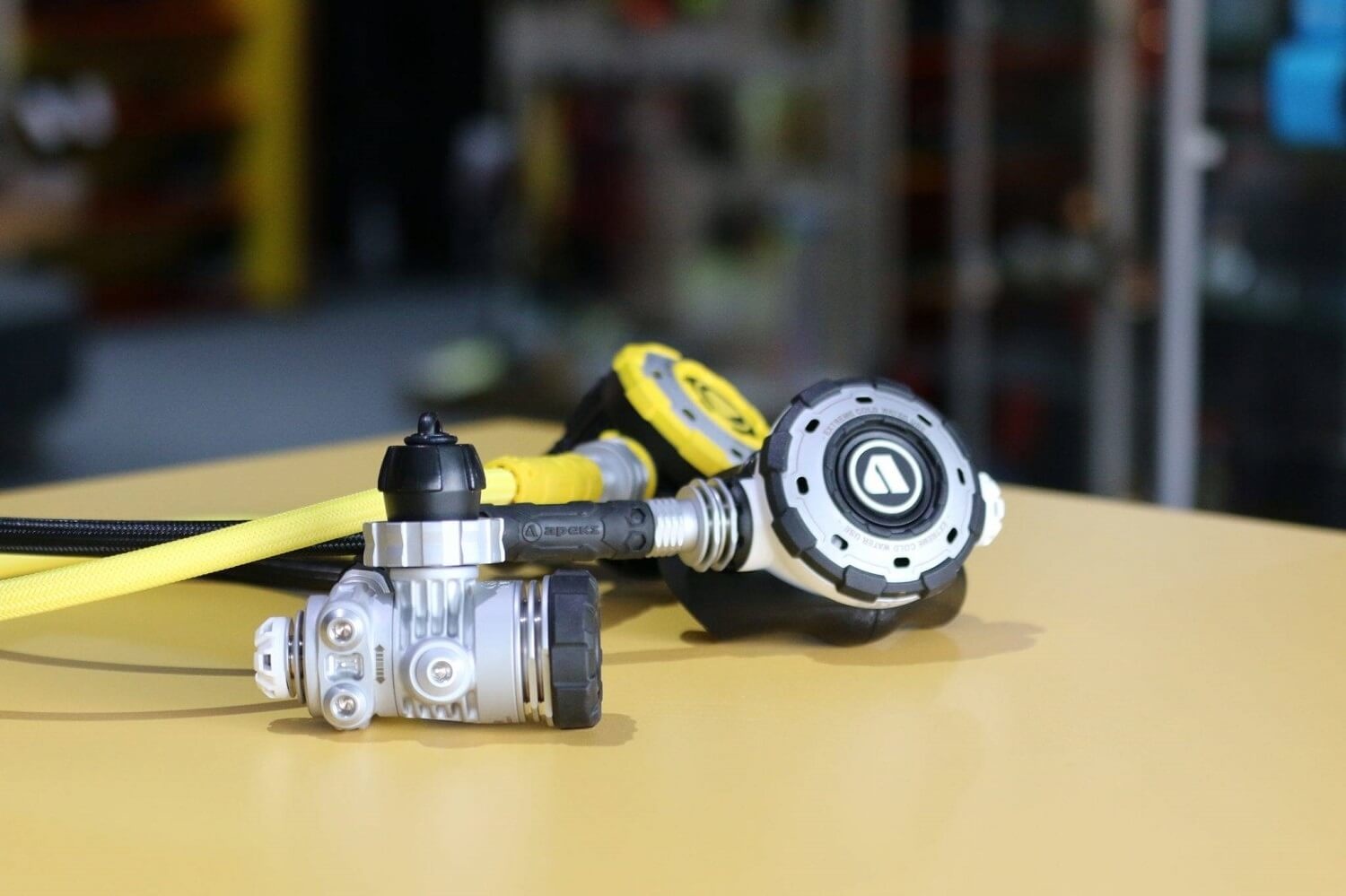 More information about our Apeks XTX200 products?
Are you a professional or recreational diver and looking for the right products? We understand that it can be quite difficult (especially as a novice diver) to choose from the wide variety of diving products. We gladly assist you with this. Our team of specialists with many years of experience in the world of diving happily search together with you for the best products that meet your wishes, your diving activities and your budget. Ask your question online or drop by our store in Nijverdal. We gladly help you to find out whether the Apeks XTX200 is the most suitable choice for you.