Mares has a new dry suit! It is an entry-level model of the XR line, the XR3. The neoprene dry suit is of high quality, as we are used to from Mares. Curious about the possibilities? Read on.
Neoprene material
The dry suit, specially designed for men, is made of extremely flexible neoprene material. This makes the wearing and diving comfort unique, since there are not many supple neoprene dry suits yet. Neoprene is plastic foam that is resilient and stretchy. The material has a dirt-repellent, insulating and extra flexible effect. This ensures that the suit always fits the body well and you can move around easily. This makes the suit very comfortable!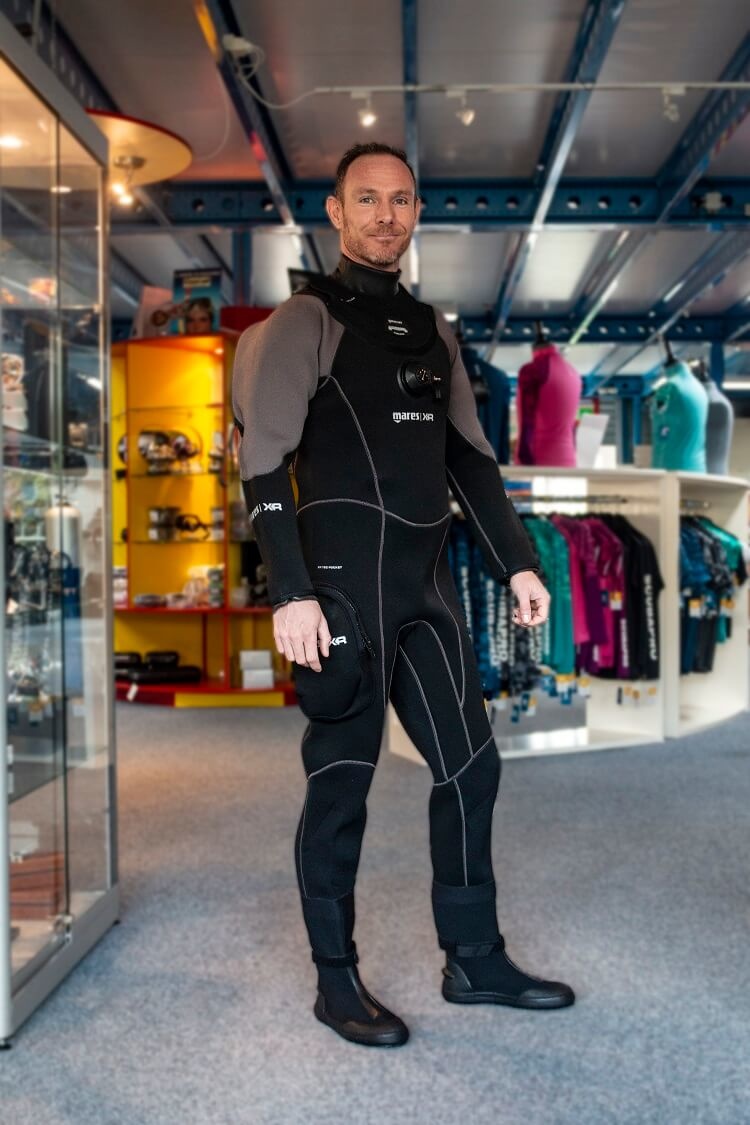 Reinforcement
The suit has a neoprene neck seal and extra collar where the supplied cap goes in between. The suit is equipped with a metal back zipper. This also provides extra strength so that a long life span is guaranteed. Please note that you need a buddy to help you put the suit on.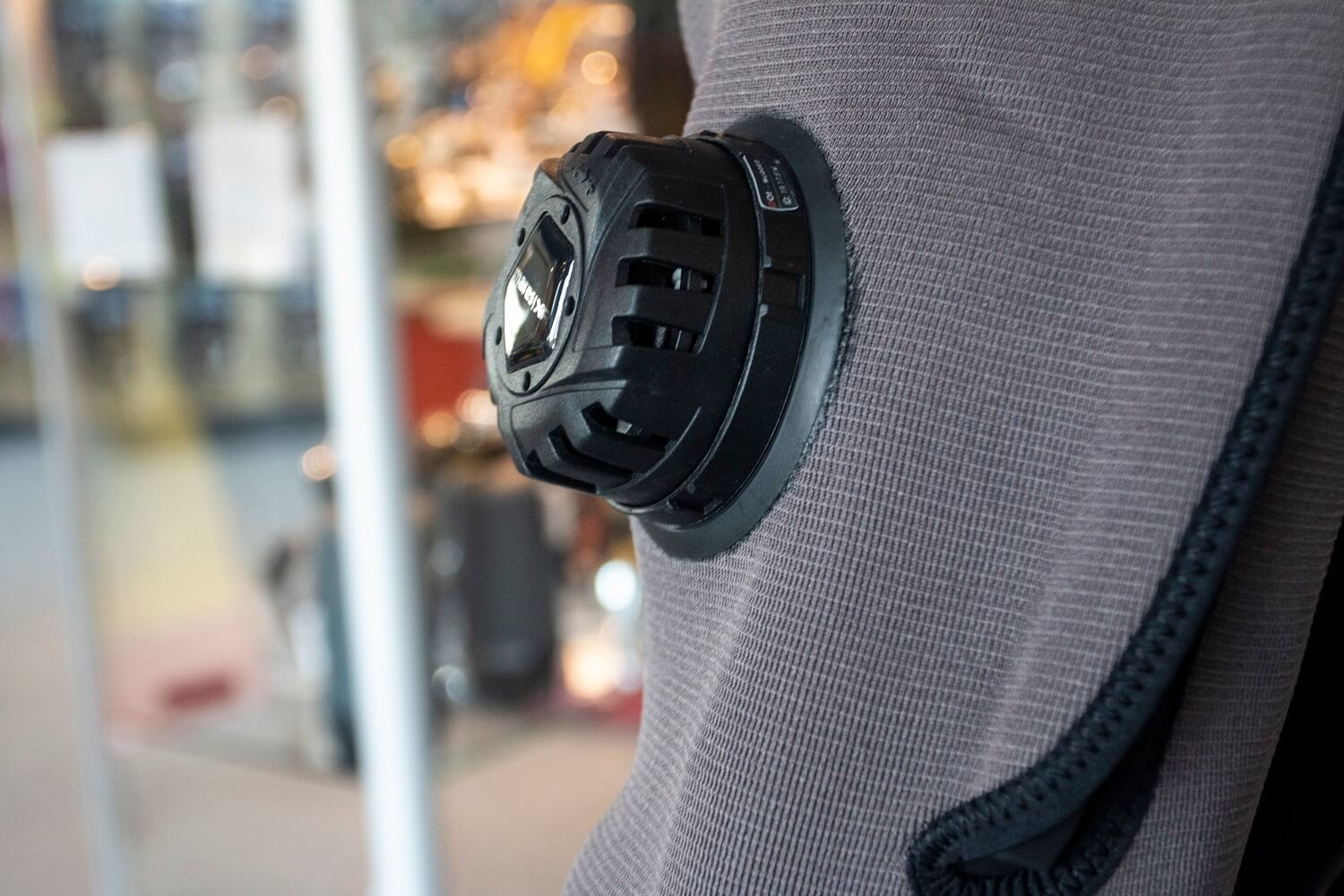 Features of the dry suit
Suspenders
The dry suit is standard equipped with suspenders. These ensure that the bottom part of the suit always stays up neatly, even when you have the suit at your waist. The suspenders are adjustable and elastic.
Graphite protection
The suit has reinforced patches at various points. These protect your knees, for example, when there is friction. They also offer great flexibility for the shoulders and backside.
Shoes and pocket
The diving suit has a fixed shoe with a hard sole. A pocket is placed on the right side of the leg. Handy to store your things!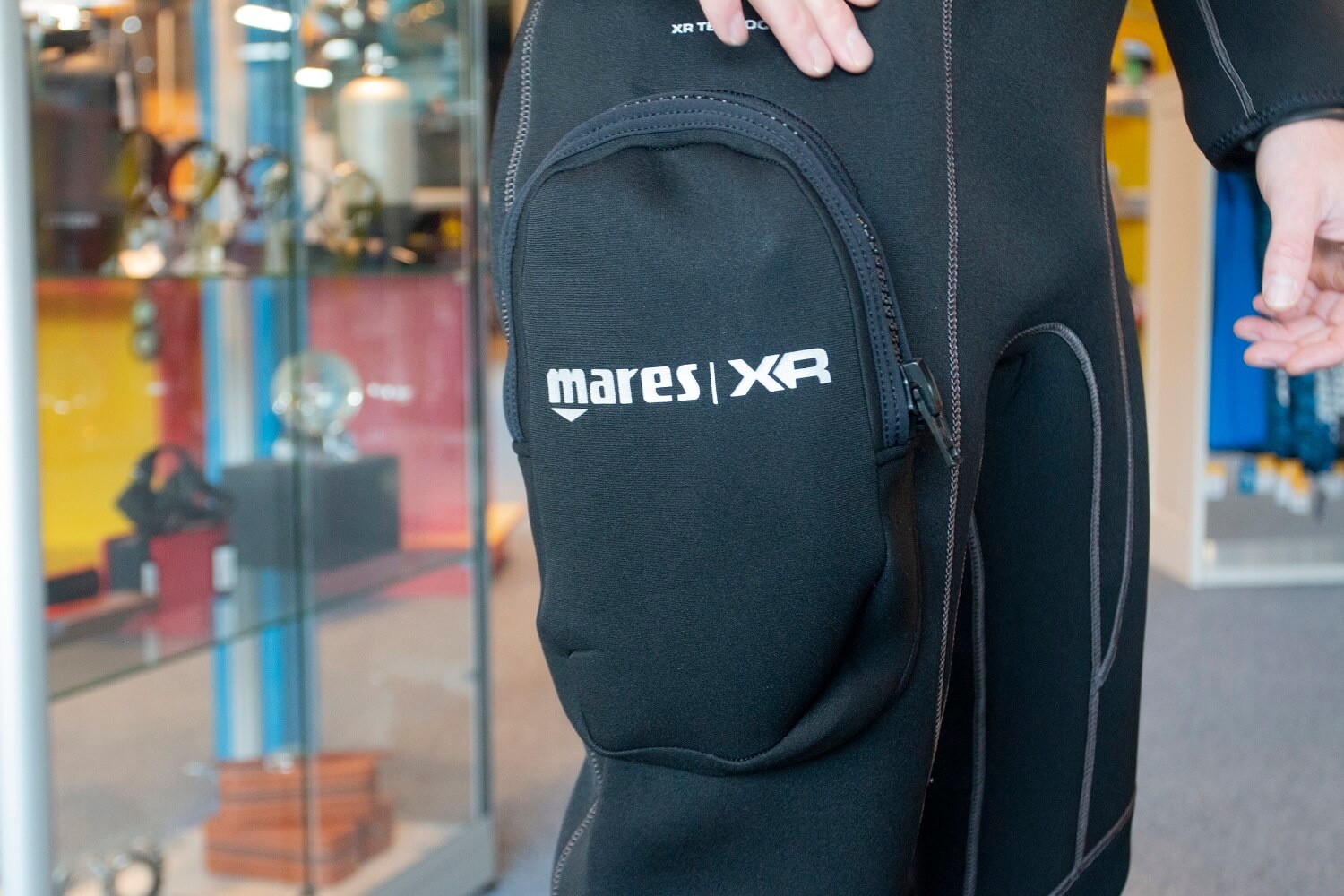 What do you get?
The dry suit comes standard with bag and cap, but is also available with neoprene socks and loose rock boots. The suit is available in sizes XS to XXXL.
Want to know more about this dry suit?
If you have any questions about this Mares dry suit or would like more information, please contact us! You can reach us by mail, phone and chat. Or visit our megastore in Nijverdal.