Mares Ultra Adjustable 82X
Mares has released a new regulator: the Ultra Adjustable 82X. Unique to the Mares regulator is the diaphragm controlled first stage with swivel head with 5 medium-pressure outputs. Where previously this was only possible with piston operated stages, Mares has now also implemented this in the first stage of the Ultra Adjustable 82X.
First stage
This first stage is equipped with two high-pressure outlets that contain HP ports on both sides. Thanks to these angled HP ports, you can use the first stage both up and down. This can be used according to your own wishes, but always ensures that the high-pressure output is angled downwards.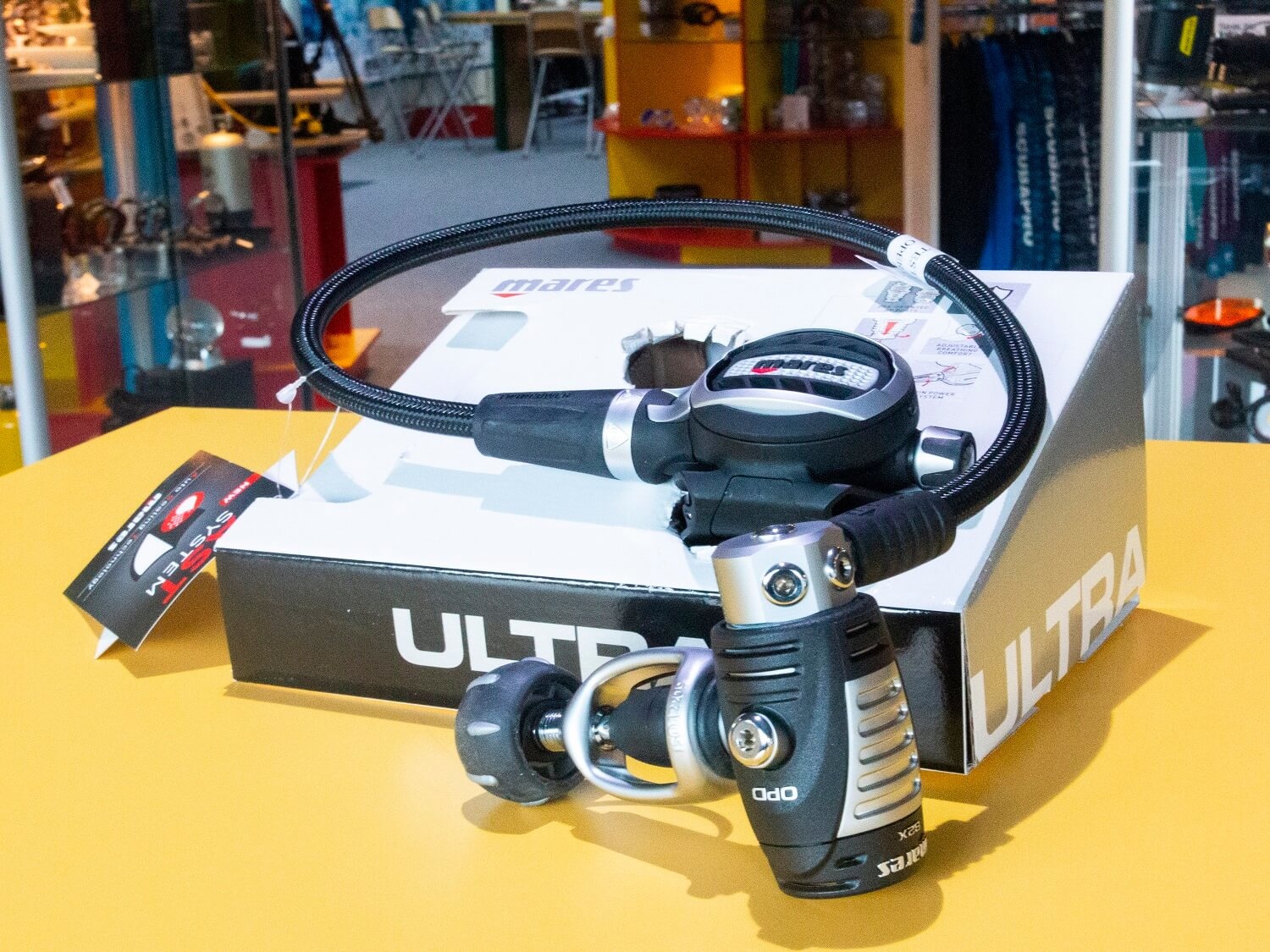 Extra air
The diameters of the medium pressure gates have been widened, giving them a high air yield and flow for the end user. The first stage is further finished with a rubber housing and the metal has a pearl chrome finish. In total, the regulator has five medium-pressure outlets. The fifth medium-pressure output is on top of the rotating part and can be used when diving with a double set. The routing of the hoses is completely customisable.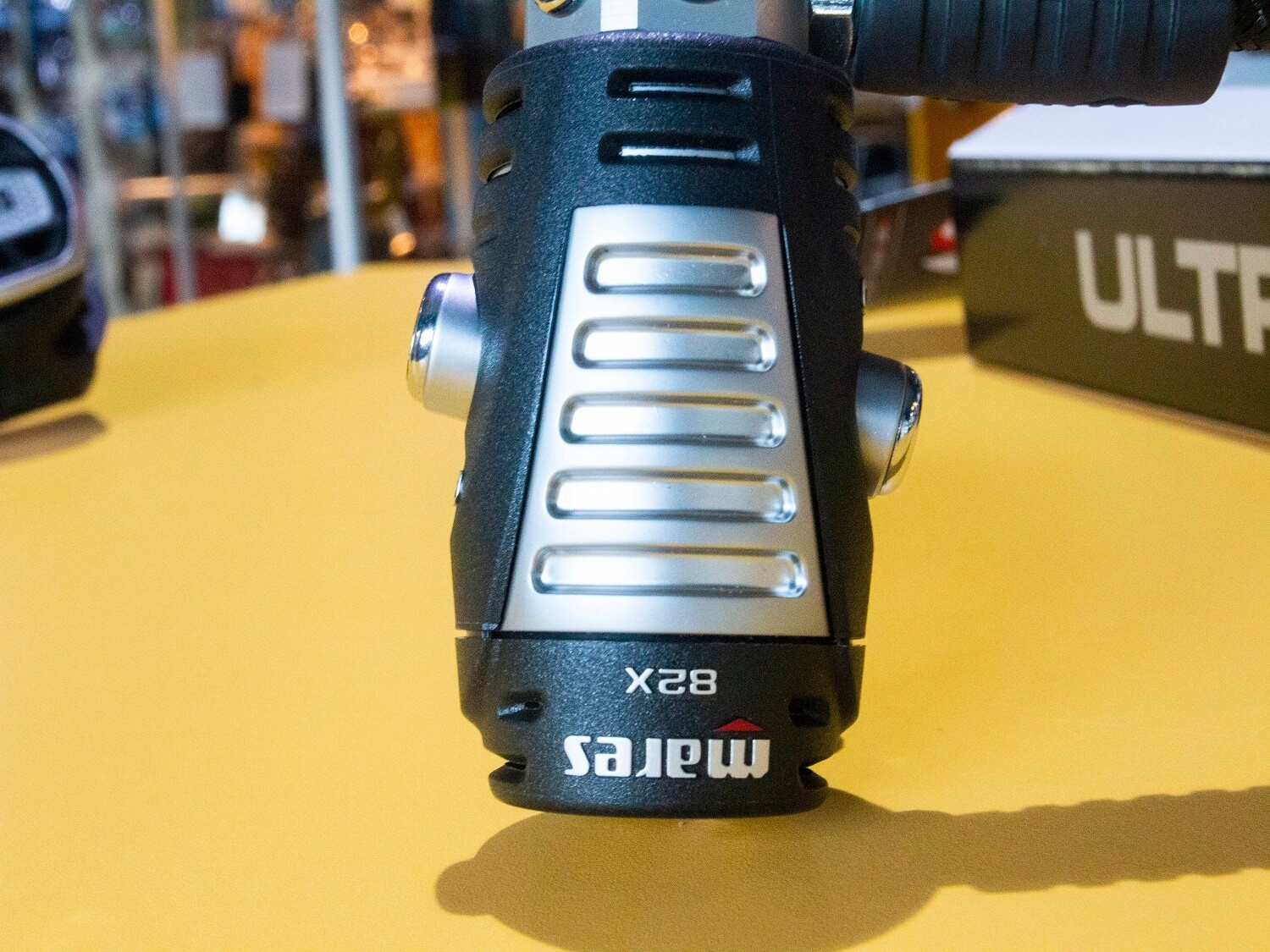 Second stage
The second stage is an evolution of the Mares Fusion, which was released two years ago, with the addition of a button to change the breathing resistance. You can set the breathing resistance heavier or lighter by turning it. In addition, the second stage is equipped with a newly formed bypass, making the airflow even better optimised. This makes breathing more comfortable and easier for the end user.
PAD system
Of course, this second stage is also equipped with the patented Pneumeticly Assistant Design system, or PAD system. The second stage is made of ultra-light technopolymer material, which ensures that the regulator is not too heavy. The first stage weighs only 192 grams, making the dispenser weigh 1292 grams in total. Ideal to travel with!
Octopus
Mares also released a new octopus in this line. The Ultra Adjustable Octopus. Of course, the Ultra Octopus is still available. You can adjust the breathing with the Adjustable Octopus, contrary to the Ultra Octopus. You can buy the Octopus and the regulator as a set in our webshop!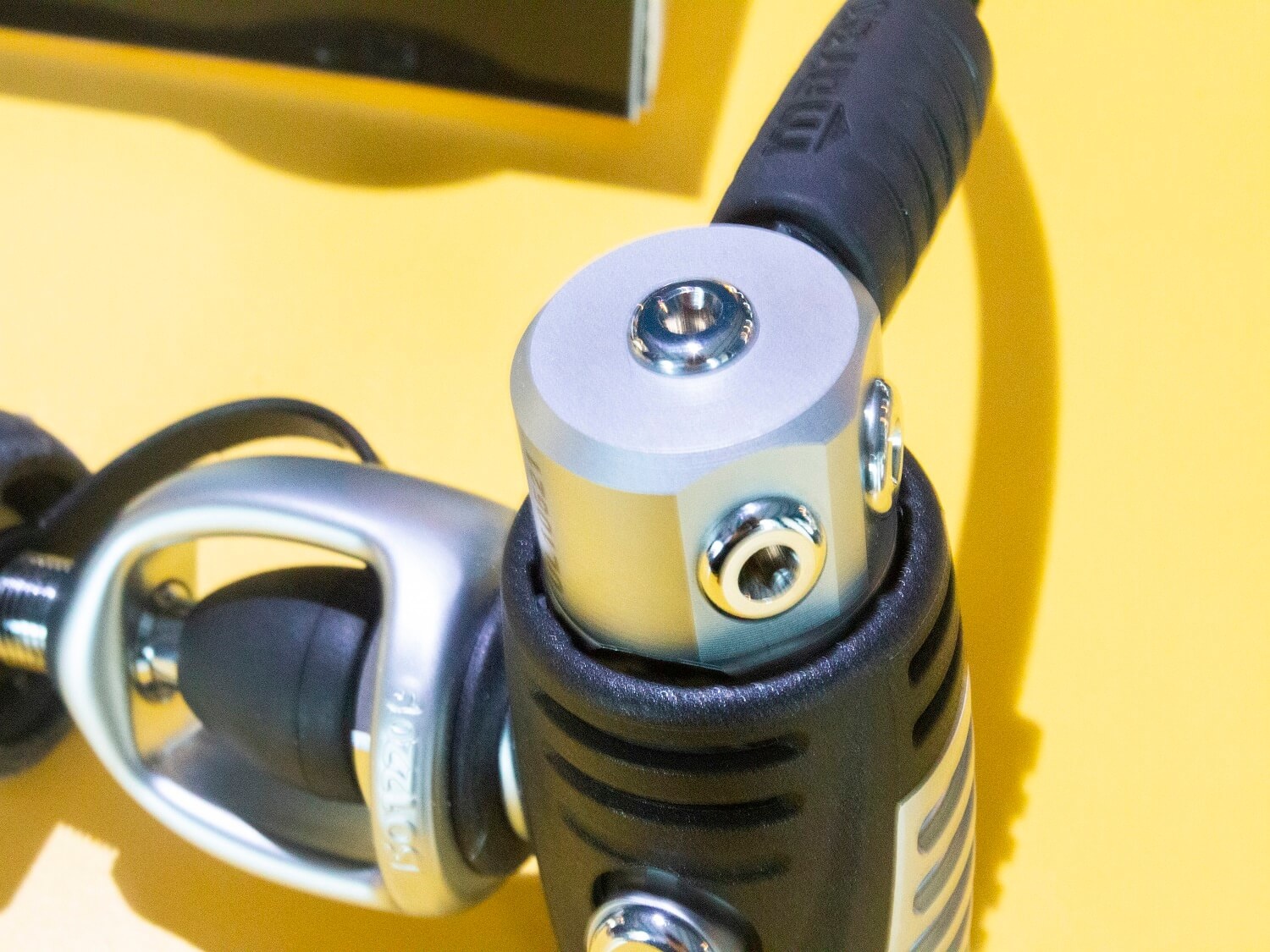 More information
If you want more information about the Ultra Adjustable 82X from Mares, please feel free to contact us. We are happy to help you! You are also very welcome in our megastore in Nijverdal, where we can show you the Mares Ultra Adjustable 82X.