How to keep your hands warm while diving? Rick explains!
Diving gloves, when to use them and what are the best diving gloves? Curious about the different properties of our diving gloves or do you want to know what we think are the best gloves of 2019? Marco will tell you all about it in this blog. Read on!
Depending on the location of the dive, we adjust the thickness of our diving gloves. When diving in warm water or in the tropics, you will probably choose 1.5 or 3-millimetre gloves and in colder waters for example 5 millimetres, 7 millimetres or dry gloves.
Warm hands
Diving gloves are not only for keeping your hands warm, they also serve as a shield so that you don't cut your fingers, for example. In the tropics, you are usually not allowed to wear diving gloves, so that you don't touch the coral. If you do wear gloves, it is best to use thin material such as neoprene. You hardly feel them, which makes it very easy to use your camera under water.
Different types of diving gloves
Gloves differ in shape and properties. Depending on your personal preferences, there is a diving glove that suits you. For example, gloves with protected fingertips and/or palm and some gloves have sealed seams for full air and water resistance. Some have a seal on the inside, so they are semi-dry. There are also gloves that are pre-formed for extra comfort during the dive.
Summer gloves
Neoprene summer gloves are available in a thickness of 1.5 or 3-millimetres. These gloves are suitable for diving in warm water and are slightly more flexible than the 5-millimetres gloves. In addition, they offer enough insulation to keep your hands from getting cold.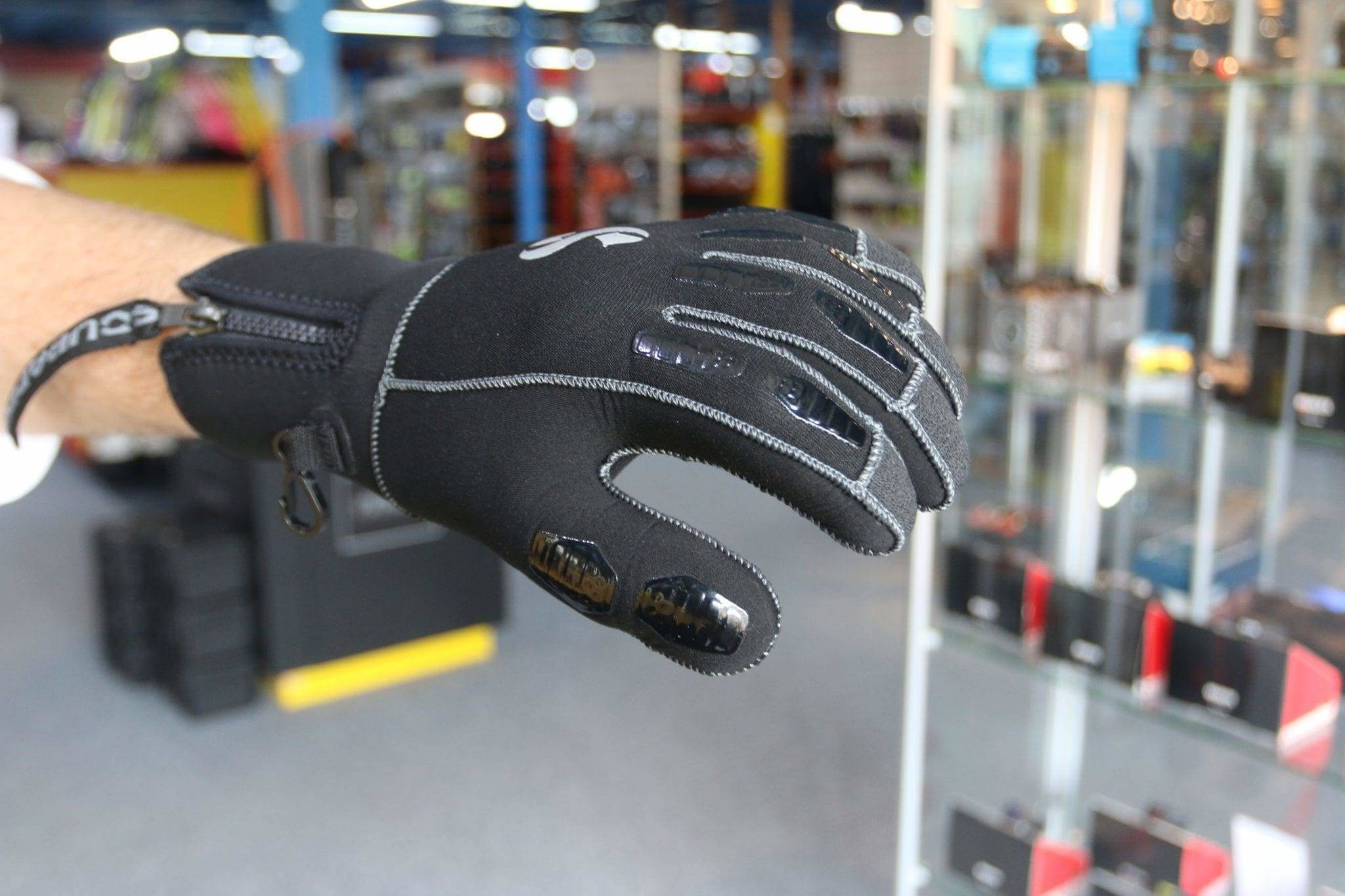 Winter gloves
Winter gloves are available in neoprene with a thickness of 5 mm (both wet and semi-dry) or 7 mm and as dry gloves (with ring or seal). Often people choose the 5 mm five-finger gloves. The 5 mm gloves are available in wet and semi-dry. The semi-dry gloves have an inner seal, which ensures that the water is changed less quickly. This keeps your hands warmer. When putting on the gloves you must take into account that the part around the wrist is a bit stiffer, but once further your hand mostly fits perfectly in the shape.
Three-finger gloves
For the colder periods, we have three-finger gloves. These are kind of mittens. For the extreme cold periods and to be able to withstand the ice. These gloves are often used for cold expeditions. These gloves have a 2-millimetre extra neoprene and the other fingers keep each other warm, so you will have less trouble with cold hands. Another advantage is that with these mittens you can still give the OK sign.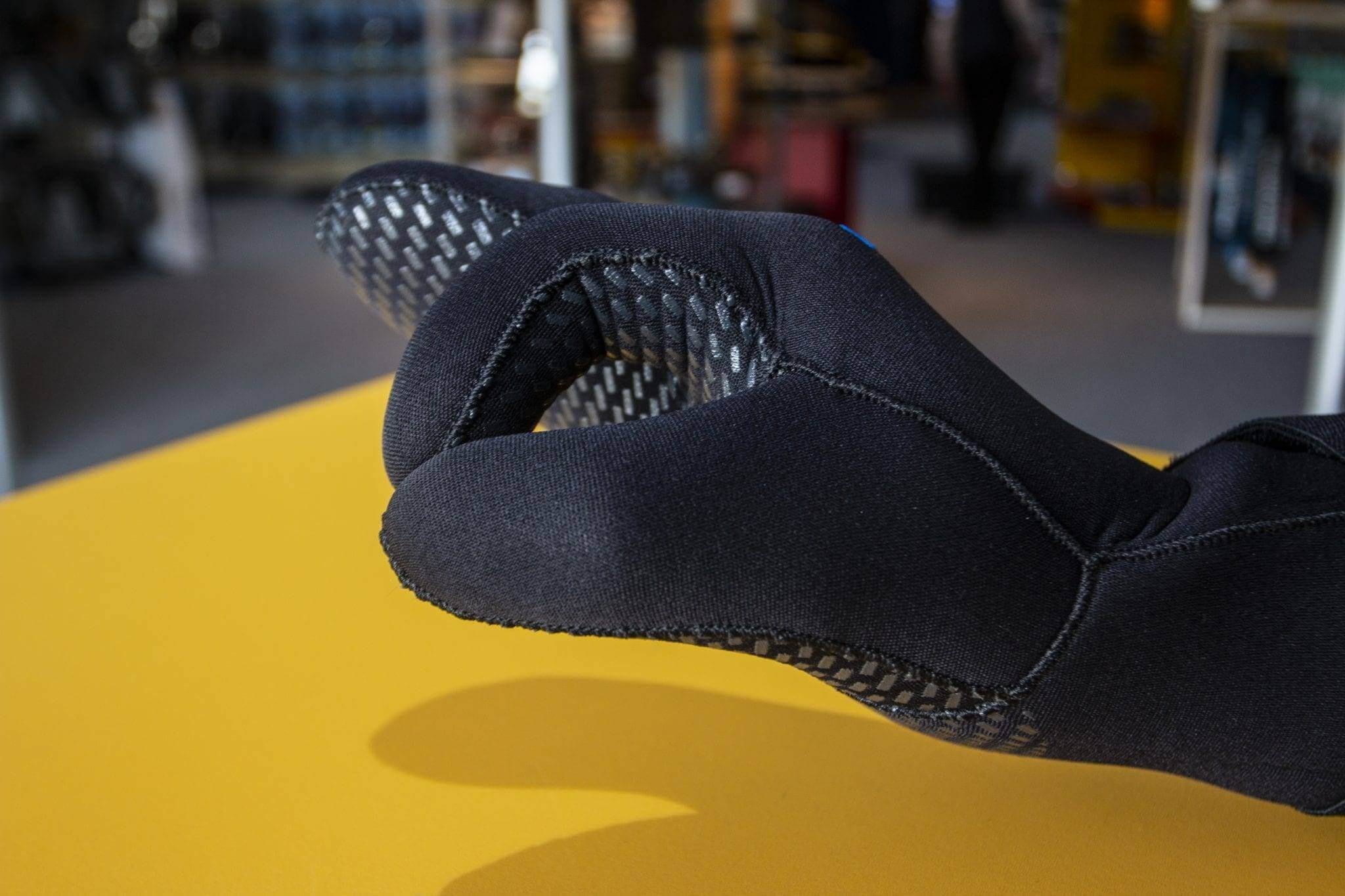 Dry gloves
If you want to keep your hands dry during the dive, you can choose dry gloves. These dry gloves are available in different types. You can choose for a seal, which you don't have to attach to your diving suit. There are also dry gloves that are attached to your dry suit by means of a ring system.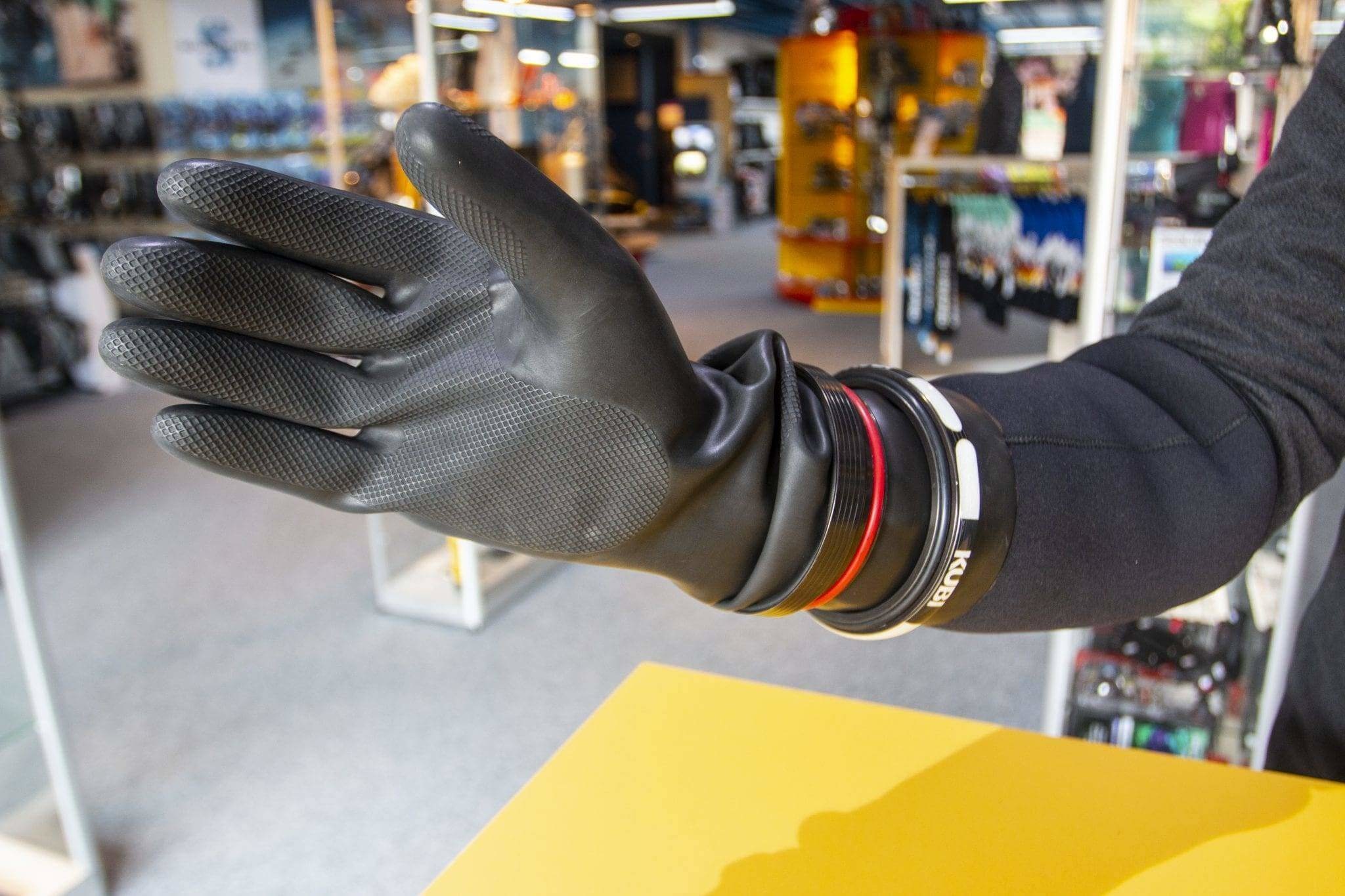 More information about diving gloves?
Looking for suitable diving gloves for your dive? Feel free to contact us for appropriate advice. We are happy to help you by phone or e-mail. Of course, you are also welcome to visit our megastore.