How does a dry suit work? Marco explains!
Getting out of the water completely dry after a dive, as we may have seen with James Bond. This is one of the convenient advantages of a dry suit. In addition, a dry suit is an excellent way to keep you warm. In this blog, I would like to tell you more about dry suits.
Now that it is getting colder in the Netherlands, a lot of divers are switching from their wet suits to their dry suits. With colder water temperatures (below 13 degrees) we recommend you wear a dry suit, not only for comfort during your dive, but also for safety, since you will stay dry and there is less risk of getting hypothermia. Dry suits are usually more expensive than wet suits, but there are plenty of advantages to make it worthwhile.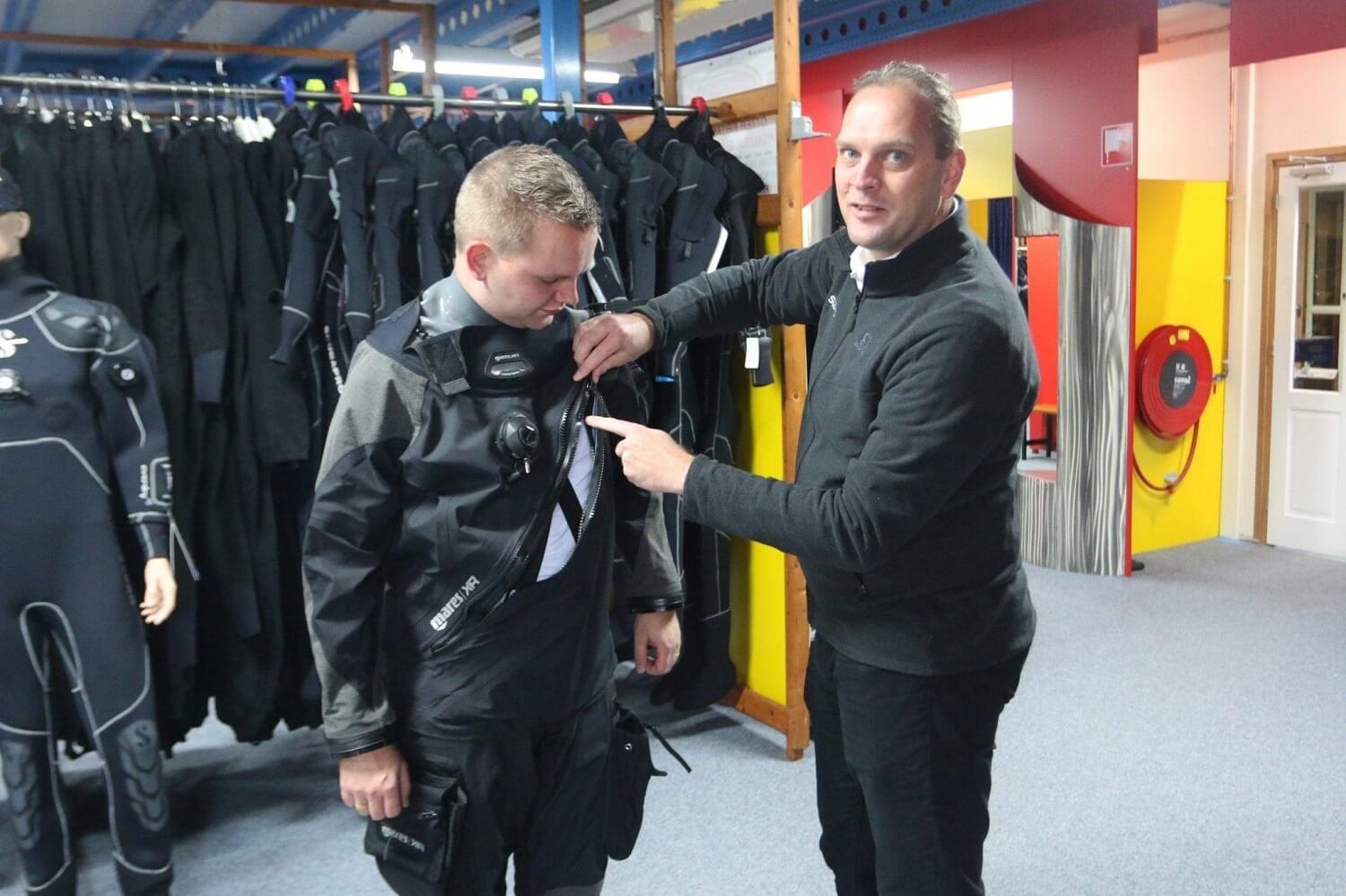 How do you stay dry in a dry suit?
Dry suits are made of a membrane fabric or neoprene. Membrane drysuits are usually called tri laminate, only the term tri laminate is a general term for various kinds of membrane fabrics, such as Cordura, Goretex. In addition, there are also rubber suits that are used professionally, like in the navy and by off-shore divers. Dry suits have a watertight zipper and seals at the neck and wrists. Dry suits also have boots or socks. This way no water will get into the suit. The zipper can be made of metal or plastic. We prefer metal, because these zippers last longer. But they need more maintenance than a plastic version. The metal zipper must be waxed and the plastic zipper has to be treated with silicone grease.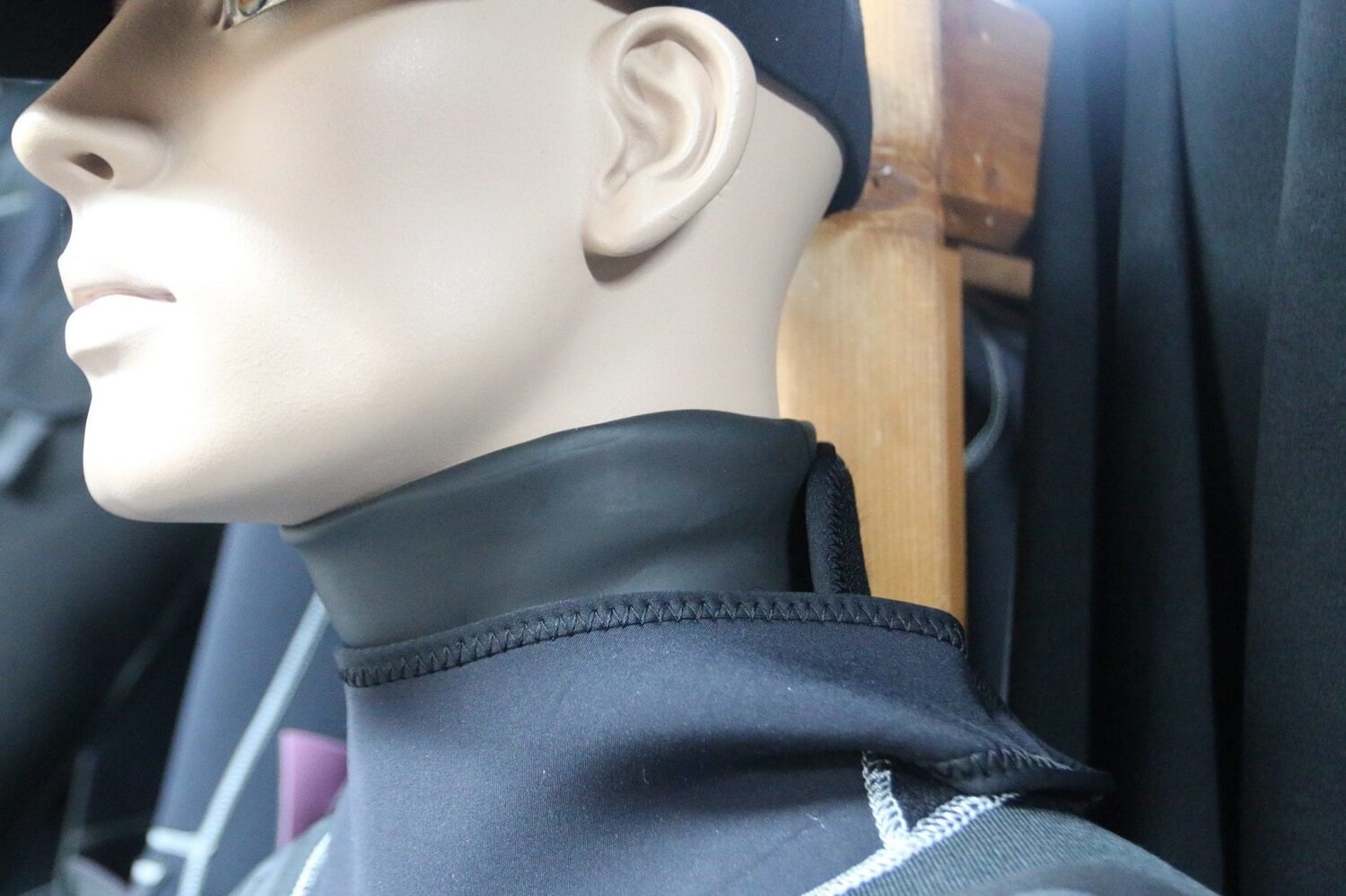 Isolation in a dry suit
With some neoprene dry suits, you have to wear underclothing to keep you warm. The underclothing contains air between your skin and the suit. You can wear underclothing in layers to adjust your insulation to every water temperature. How much and what kind of underclothing you wear under your drysuit depends on the water temperature, your body temperature and the depth of your dive. More information about underclothing of dry suits? You can read it here, in my other blog.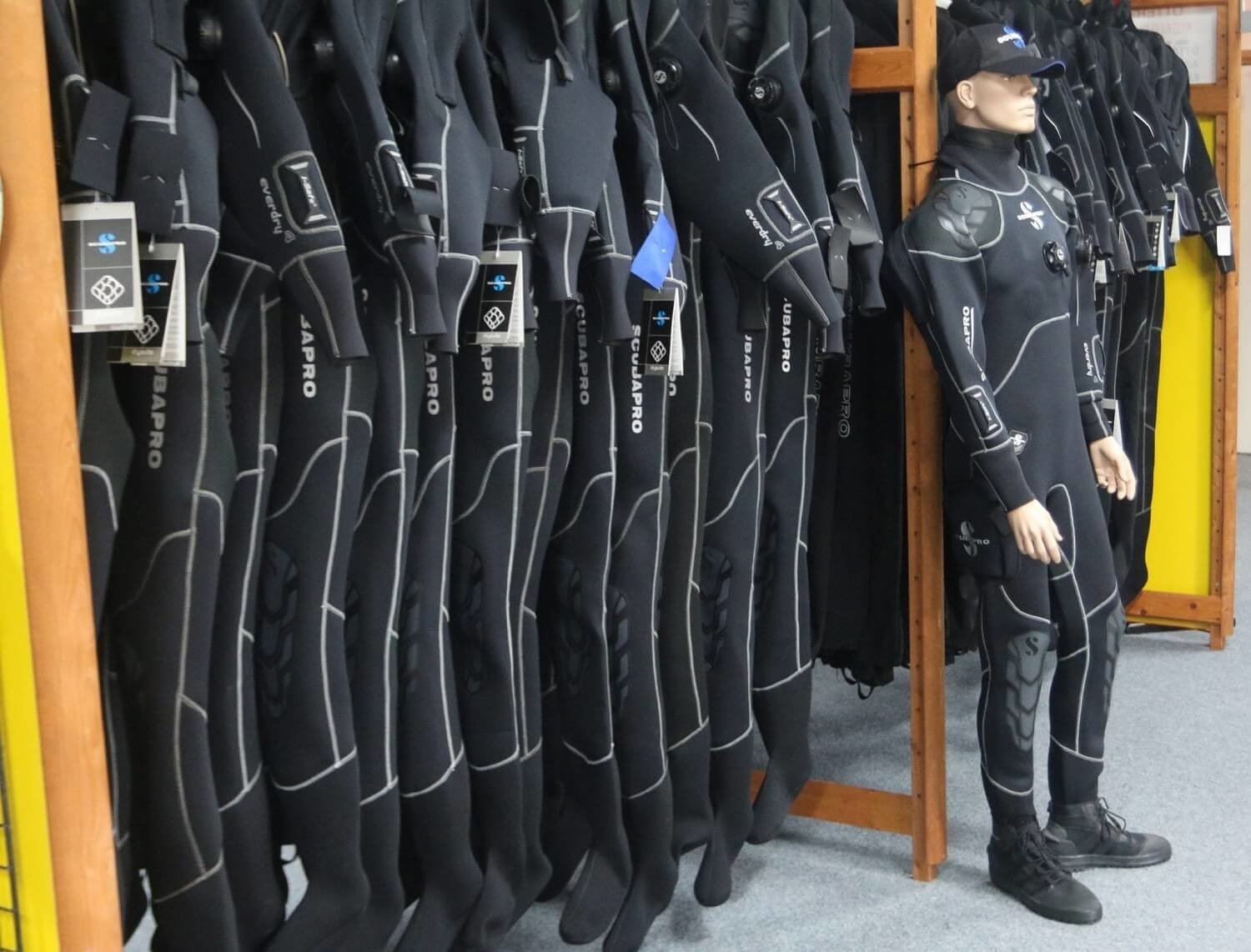 Various options for dry suits
With wet suits there are no additional options, but with dry suits there are. If you want to have a suit customised, you can choose where you want the pockets, how many pockets you want and what pockets you want. You can also choose what kind of boots or socks you would like, instead of standard boots (or socks). Pockets on a dry suit are usually important because a lot of divers want to take a back-up mask or a deco buoy. If you are in training, or if you give instruction, you can bring your wet notes or lesson material underwater. The pockets are great for this and easily accessible during your dive. If your hands get very cold during the winter, you can connect latex seal dry gloves to your dry suit. You can find more information about this in the blog about accessories for dry suits.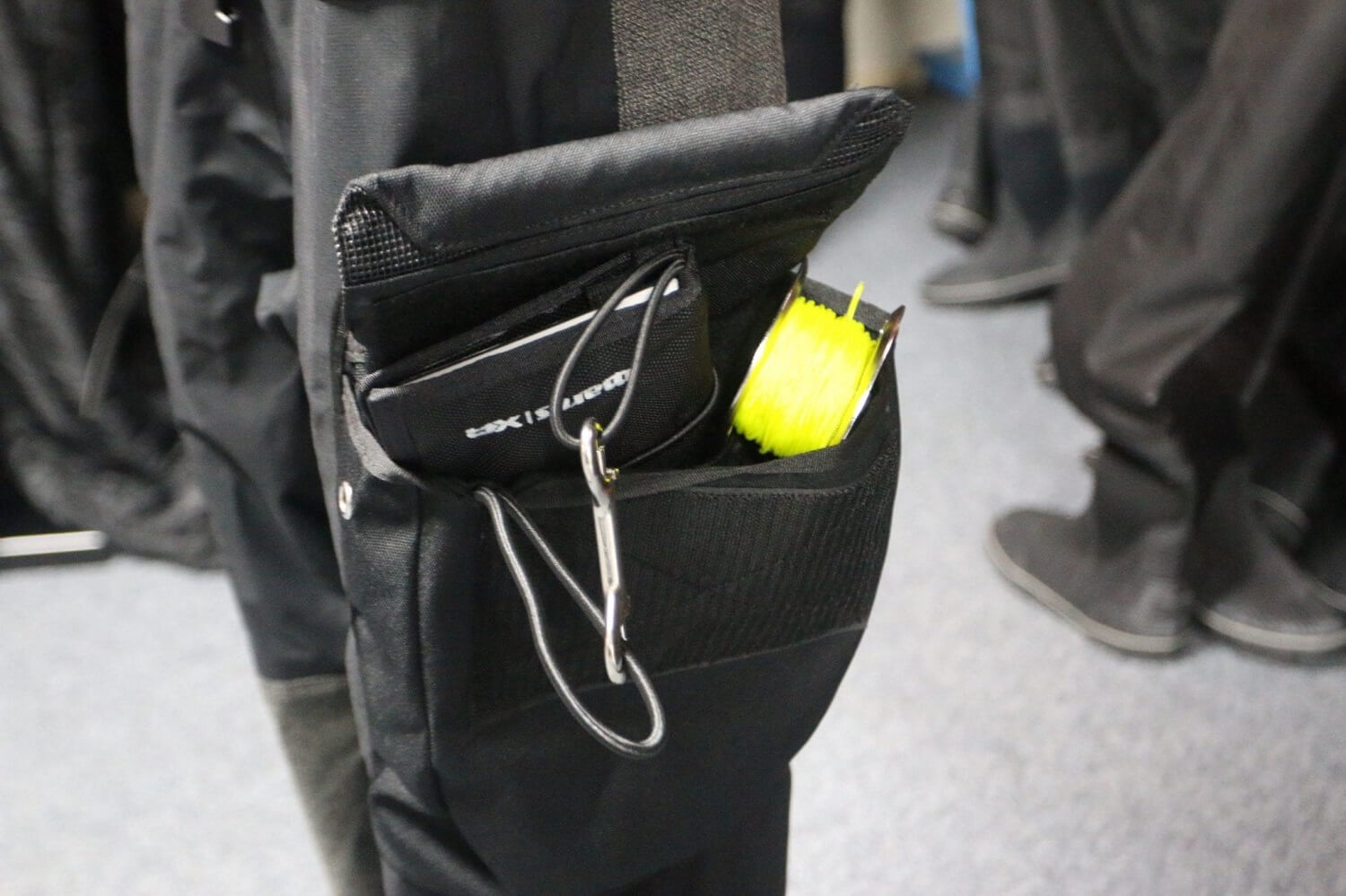 Customised dry suits
Dry suits can be customised. A customised dry suit is completely fitted. You can choose the colour, the number of pockets and even the location of the inflator and deflator yourself.
More information?
Would you like more information about how dry suits work, or personal advice? I will be happy to explain it all in our store. Of course, you can also ask your questions online. We are ready to help you.