Diving in the Netherlands
You don't have to travel far for beautiful diving spots. In the Netherlands, there are countless beautiful diving locations where there is a lot to see underwater. You can see all kinds of fish, but also lobsters, anemones, sponges, crabs, dahlias and many more aquatic inhabitants. In the Netherlands, you can dive beautifully in both salt and fresh water and recreational lakes. Diving in the Netherlands is different from in tropical waters. For example, you often dive from the shore instead of a boat and the visibility underwater is completely different. In the Netherlands, the view is often less clear, while in tropical water you can often see meters far.
The most beautiful places to dive in the Netherlands
Oosterschelde
In the Zeeland province, there are countless possibilities for diving, one of the best-known and busiest places is the Oosterschelde. This dive site not only offers good visibility but there is also a lot of life underwater. There are seahorses, starfish, crabs and lobsters, oysters and mussels and sepias. In addition, lobsters, crabs and plaice can be seen everywhere on and around the bridge piers. The dive site offers good facilities such as toilets and you can stay overnight at the various holiday parks in the area.
Grevelingenmeer
On the border between the provinces of Zuid-Holland and Zeeland, you will find Grevelingenmeer, a versatile diving location. You can go into the water at various places, including at Den Osse Nieuwe Kerkweg, Scharendijke West and Le Serpent. Den Osse Nieuwe Kerkweg is a diving location teeming with life. The old concrete slabs form good biotopes where you can spot eels, pouting and anemones. The water can be reached via a jetty. There are sufficient parking spaces, changing rooms and toilets available at this location.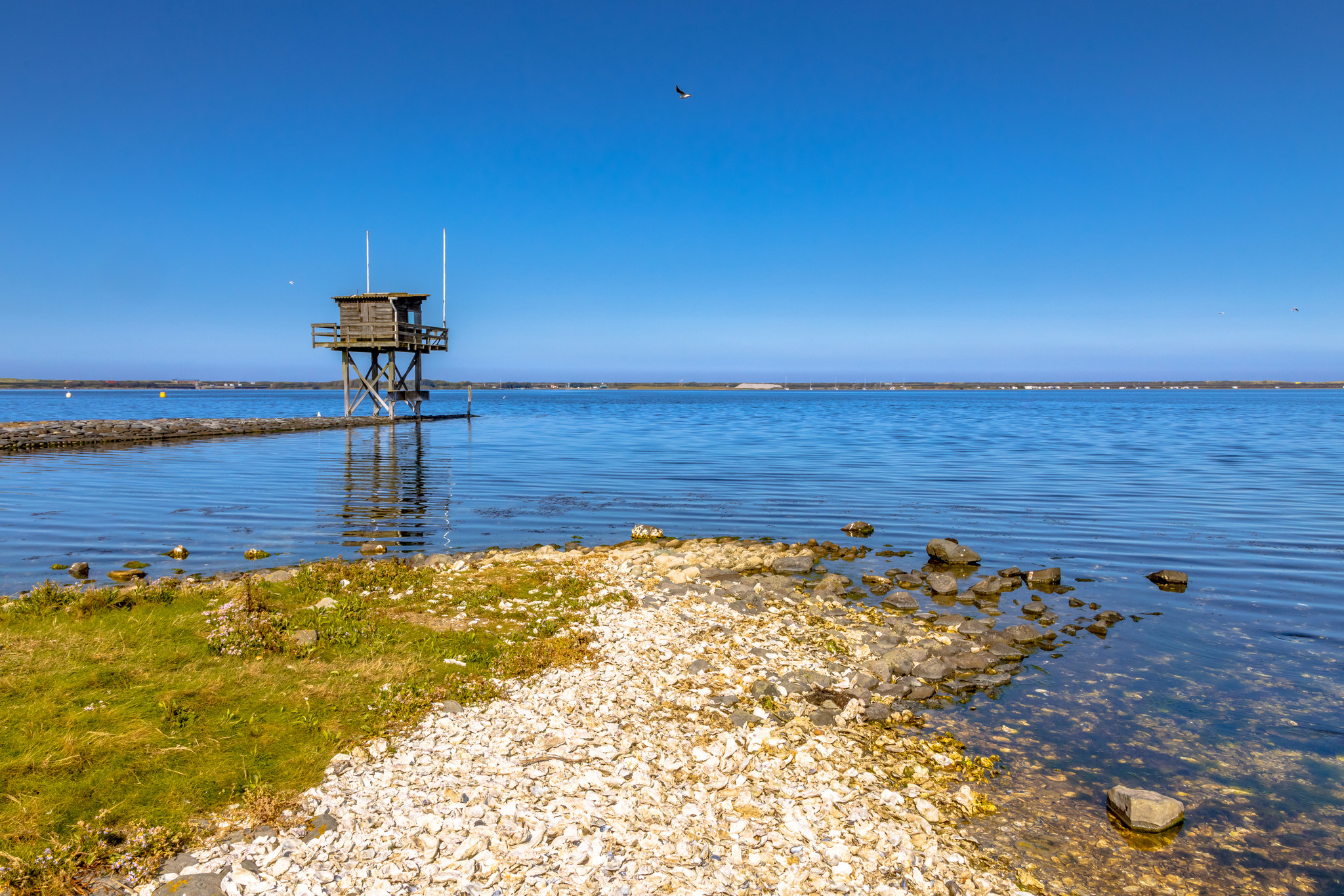 De Bergse Diepsluis
Thanks to the Oesterdam, there is little current in the water at Bergse Diepsluis in the Zeeland province, so you can always dive here. It is therefore a popular diving location for the novice diver. The absolute peak season is in spring when many sepias migrate here to mate. Many divers are drawn to this phenomenon. If you want to see the sepias, you have to keep an eye on the temperature of the water. Only when the water has reached twelve degrees do the first sepias appear. Toilets are also available at this location (in the summer months).
Vinkeveense plassen
Eiland 4 is a popular spot among divers. It is the perfect place to start diving with a low threshold. Visibility is generally good and you can see pike, carp, bass and freshwater crayfish. Eiland 4 is also suitable for advanced divers. You will find an extensive underwater course, which includes a dredger, seesaw, cutter and play equipment. The biggest draw is the old school bus with its windows removed to allow divers in and out of the vehicle. Because this location is centrally located in the province of Utrecht, it is easily accessible from all over the country.
Boschmolenplas
The Boschmolenplas in the Limburg province is one of the most beautiful freshwater spots in the Netherlands. The water is very clear and clean: visibility of 12 meters is not uncommon! At the bottom, you will find six practice areas, a container park, a sculpture garden and various wrecks. Furthermore, through the clear water, you can see, among other things, bait shrimp, carp, mussels, perch and pike, but also special species such as the hydra and the bag-shaped bryozoan. Much small fish and crayfish are hidden in the clay wall, so look closely! Furthermore, all diving facilities are available such as changing rooms, a filling station and toilets.
What should you keep in mind when diving in the Netherlands?
Just like abroad, diving in the Netherlands is not without danger. The Dutch Underwater Sports Association has therefore drawn up tips to protect yourself, other water users and nature.
It is important that you are well aware of the circumstances. Therefore, always check the dive site with, for example, a Check-de-Stek checklist from the Dutch Underwater Sports Association.
Diving in Dutch waters is different from in tropical waters. In tropical water, for example, you can often see tens of meters away, while that is not the case in the Netherlands. Therefore, pay close attention to what for life is on the bottom between the plants and stones.
Let other water users know that there are divers underwater by posting a dive flag so they can be aware of it.
It is always important that you dive within the limits of your diving license and experience.
What diving equipment do you need to dive in the Netherlands?
Proper diving equipment is essential for confident and safe diving. It helps you breathe underwater, regulates your buoyancy, protects your skin and makes swimming easier. Parts that belong to diving equipment are:
What you need exactly depends on the circumstances where and when you are going to dive. At Lucas Divestore, our employees with years of experience in the diving world are ready to help you. See our assortment with diving equipment. We have a wide range of products to provide you with suitable diving equipment.