Discover Tusa Tina: the latest women's Buoyancy Control Device (BCD)
An optimal diving equipment should include a buoyancy control device. Lucas Divestore has a wide range of BCDs, suitable for men and women. New in our assortment is a BCD specially developed for female divers: the Tusa Tina. Halvar explains how this vest ensures ultimate wearing comfort.
Optimal wearing comfort for women
What makes a women's buoyancy control device different from other (unisex) BCDs? Halvar explains: "The Tusa Tina distinguishes itself by, among other things, the ultimate stabilization harness with a high cut-out waist and the comfortable back pads that extend into the extra wide shoulder straps. The harness and the newly designed belly strap are adjustable in height and width and you pull the shoulder straps backwards, under the armpits, instead of downwards. These features provide ultimate comfort for women."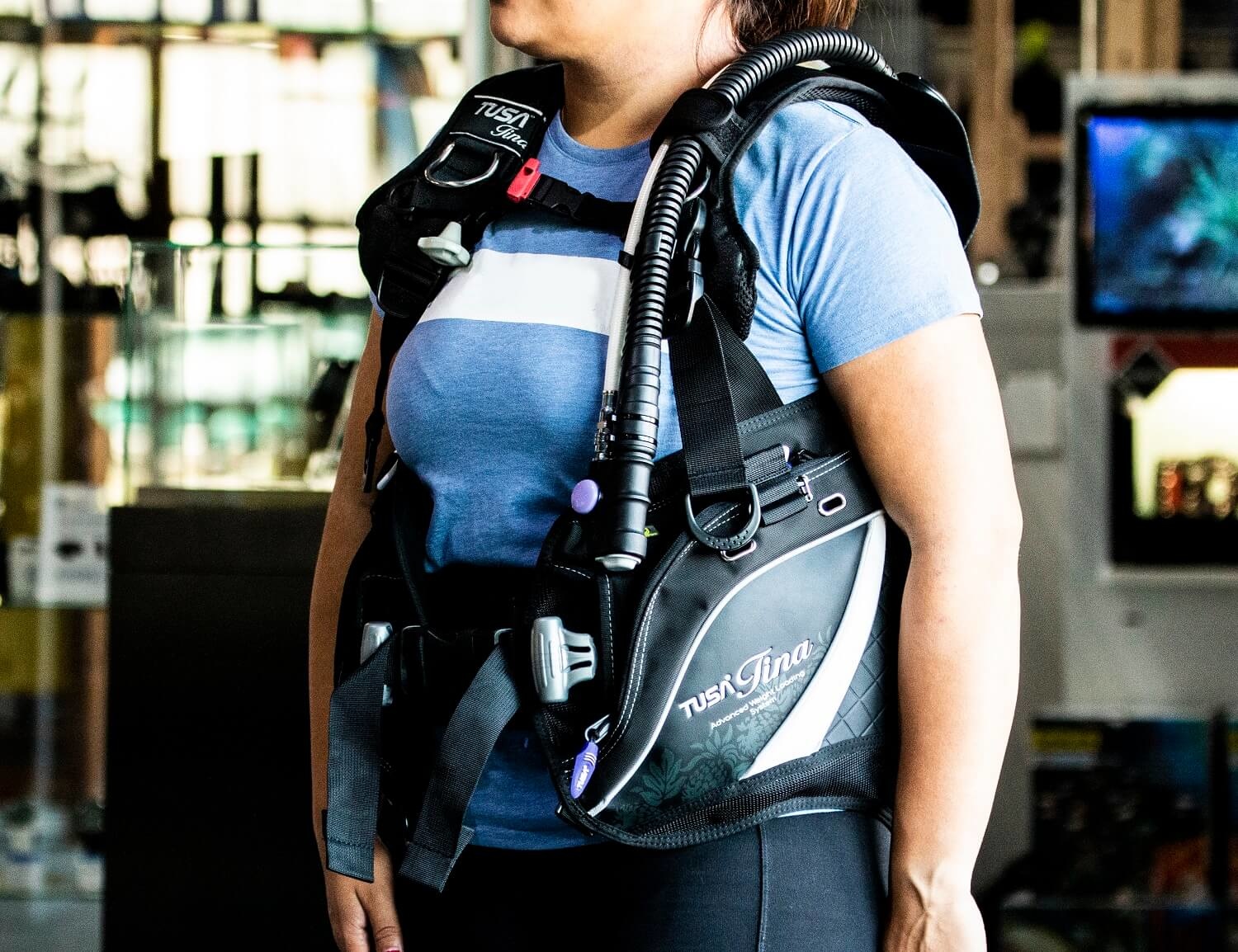 Even more comfort
The improved, comfortable backrest and adjustability ensure a perfect fit for every woman. "Because the air chamber is separate from the shoulder straps and the straps are extra wide, they always stay in the right place, regardless of the amount of air. The shoulder and back pads have good cushioning and are fast drying."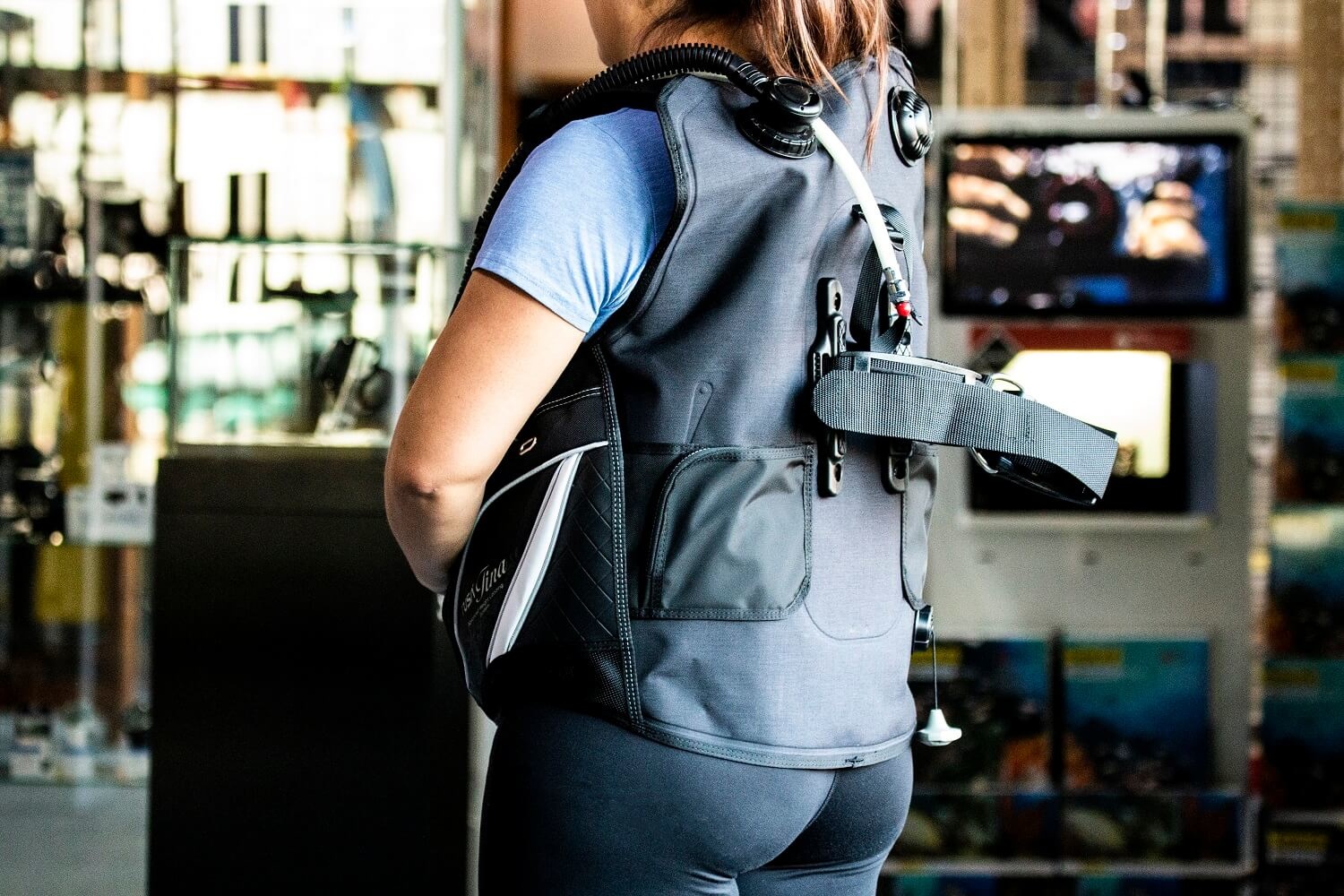 Other features of Tusa Tina
The ergonomically designed Tusa Tina incorporates the new AWLS III lead system. Thanks to sufficient removable D-rings, it is possible to take various accessories with you during the dive. The vest is equipped with three air vents, two on the shoulders and one on the lower back, and two octopus pockets. On both sides of the vest, there is room to attach a knife and on the chest there is a whistle. The two large pockets have double zippers, so you can store your accessories safely.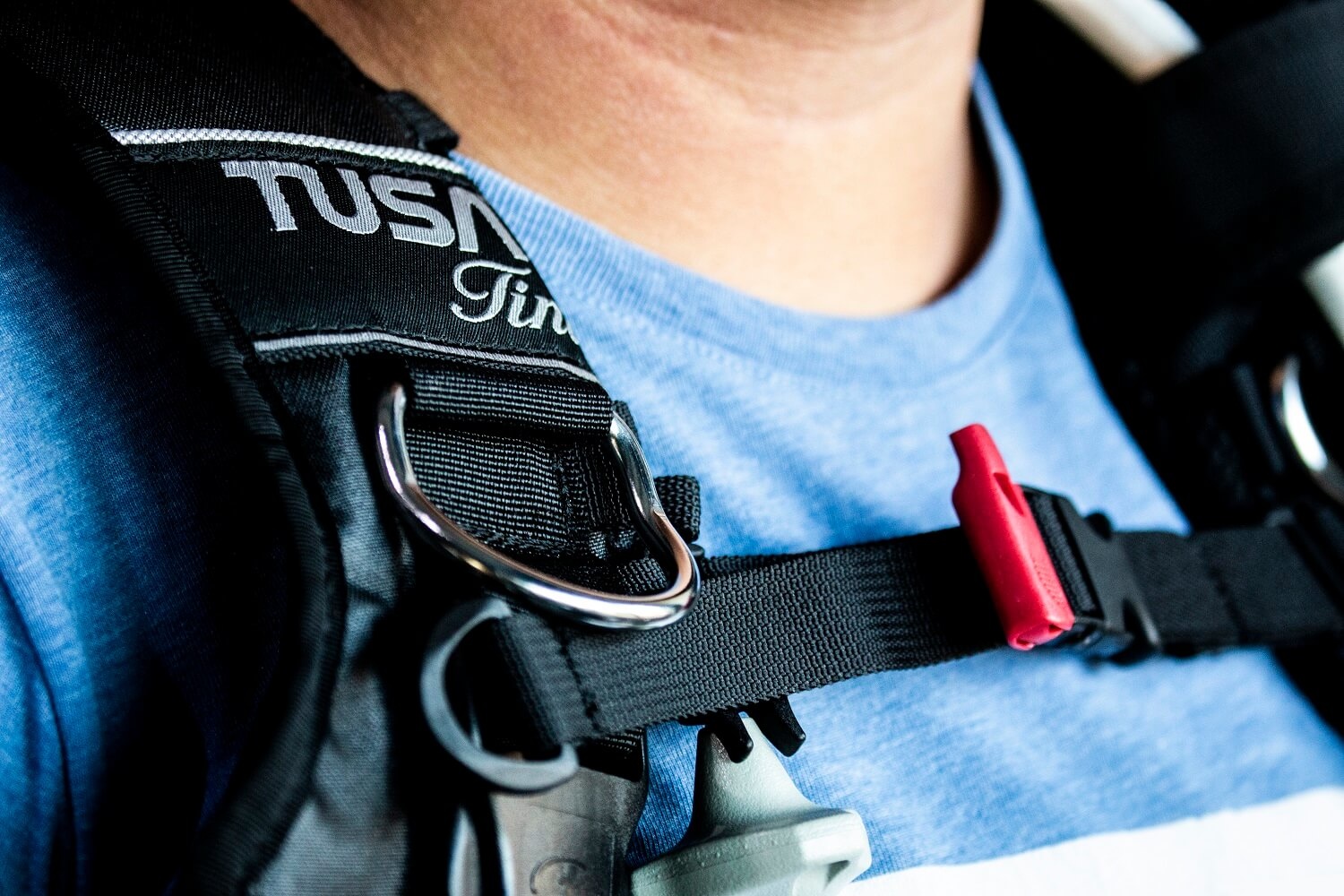 Sizes and colours
The vest is available in sizes XXS to L and in the colours black and white and black and pink. The black and white BCD has white accents, and the black and pink version is mainly black but is combined with pink.
Try the BCD in our megastore
Are you curious about the wearing comfort of the BCD? Visit our megastore to try on the Tusa Tina. You can also contact us for more information about this women's buoyancy control device.