Discover the unique features of Scubapro M2
You can come to Lucas Divestore for various Scubapro M2 products, including Scubapro Mantis 2. The Mantis 2 can be purchased separately at Lucas Divestore, but you can also choose for an extensive set including transmitter and heart rate belt. Whatever your wishes are, Scubapro M2 dive computers offer beautiful functionalities that make the heart of every diver beat faster.
Attention: this product is no longer available!
Discover the unique features of the Scubapro M2
Scubapro is an essential tool for every professional diver. The computer is equipped with features for above and under water, such as air integration and electronic navigation. Are you certified for air (Open water and higher), Nitrox and CCR? In that case, the Scubapro M2 products are probably a suitable choice for you.
Scubapro M2 does the calculations for you
The Scubapro M2 wrist-top computer features PDIS (Profile Dependent Intermediate Stops). This means that the Mantis 2 can calculate an intermediate stop based on your current dive, previous dives, nitrogen and breathing gas mixtures. This advanced wrist-top computer helps you to improve your diving techniques this way, without you even having to think about it.
Background information on the manufacturer of Scubapro M2
In 1963, Gustav Dalla Valle and Dick Bonin founded the brand of professional diving equipment that by now defines the image worldwide: Scubapro. Scubapro combines advanced technologies with intuitive, perfected designs, whereby divers can focus on their diving experience instead of on their equipment.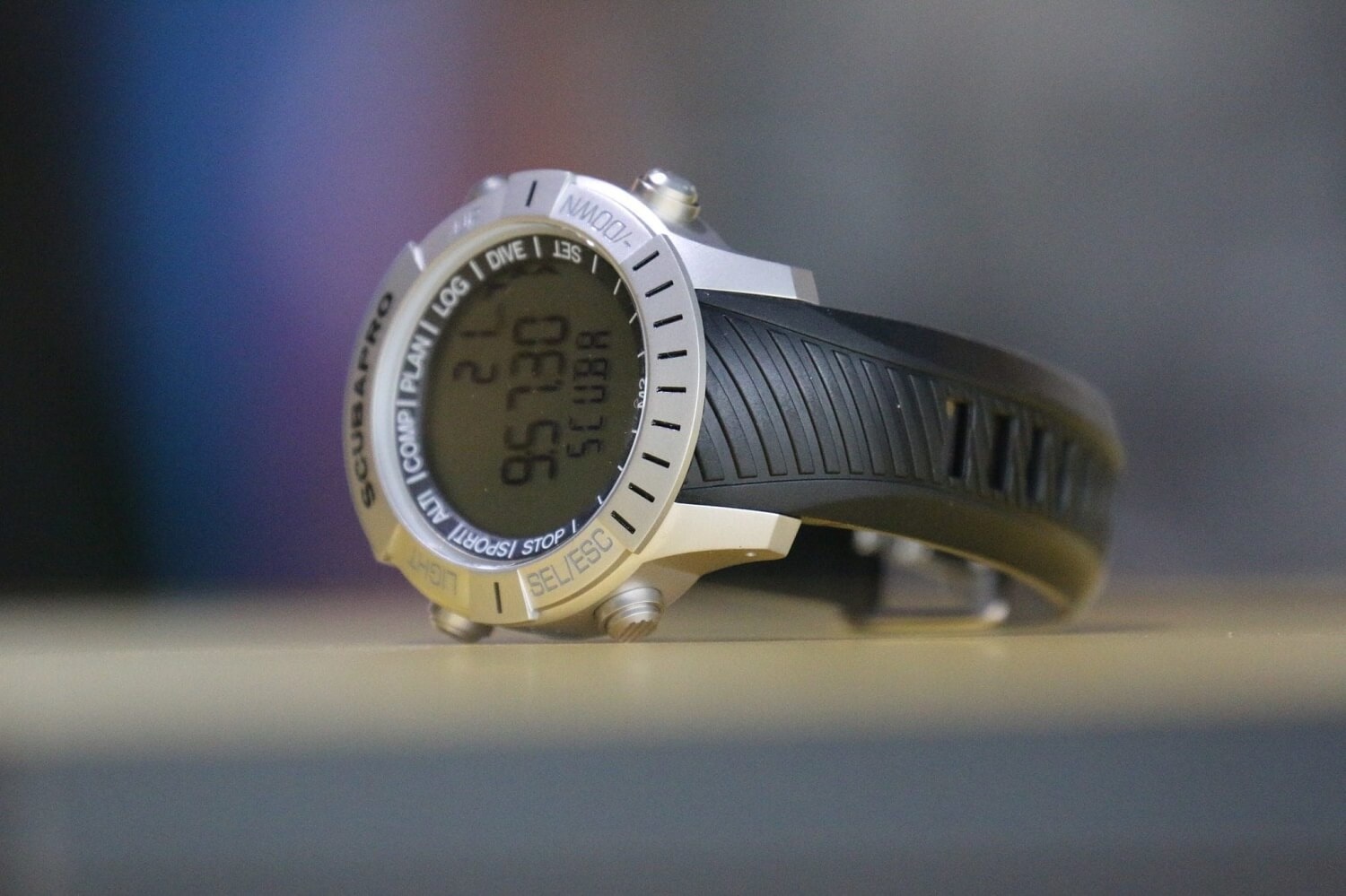 More information about the Scubapro M2?
Do you need more information about the Scubapro M2 products? Our experienced staff gladly assist you in choosing the ideal dive computer for your preferences. We provide every diver with a personally tailored advice. In doing so, we take into account your wishes, budget and of course, your diving activities. Contact us for advice about our products, such as our assortment of Scubapro M2 products. Would you rather see the products with your own eyes first? Drop by our store of 4.000 m2 in Nijverdal!