Discover Oceanic: now at Lucas Divestore!
New in the assortment of Lucas Divestore: the brand Oceanic Worldwide. With over 50 years of experience, the brand is once again entering the Dutch market this year. What can you expect from the brand? We'll tell you in this blog.
History
Oceanic is one of the largest diving brands in the world. The brand originated in the United States, where it was founded by Bob Hollis in 1972. Hollis' goal was to make innovative and reliable diving equipment available to all divers. Oceanic produces recreational gear as well as technical professional equipment for the US Navy, for example. In 2017, Oceanic was acquired by Huish Outdoors, which also includes the brands Atomic, Bare, Hollis, Stahlsac, and Zeagle. Each of them top brands.
Oceanic's products
Oceanic produces diving equipment for recreational divers as well as technical professional divers. In fact, the brand offers everything: masks, snorkels, fins, jackets, regulators, and computers. Only for wetsuits, you will need to turn to another brand, such as Bare.
Dive Computers
When it comes to dive computers, Oceanic offers several models. From wristwatch-style models that you can wear daily to consoles with air integration. With some dive computers, you have the option to connect a transmitter that relays tank pressure information to your computer. Moreover, Oceanic was one of the first brands to develop a HUD (Heads-Up Display), integrating the dive computer into the dive mask.
Casual divers can now benefit from the collaboration between Oceanic and Apple. The Oceanic+ app has been developed for the Apple Watch Ultra, turning it into a full-fledged dive computer. This is ideal if you, for example, only go diving for a week per year and do not want to purchase a separate dive computer. However, this is a subscription-based app: you pay per day, month, or year.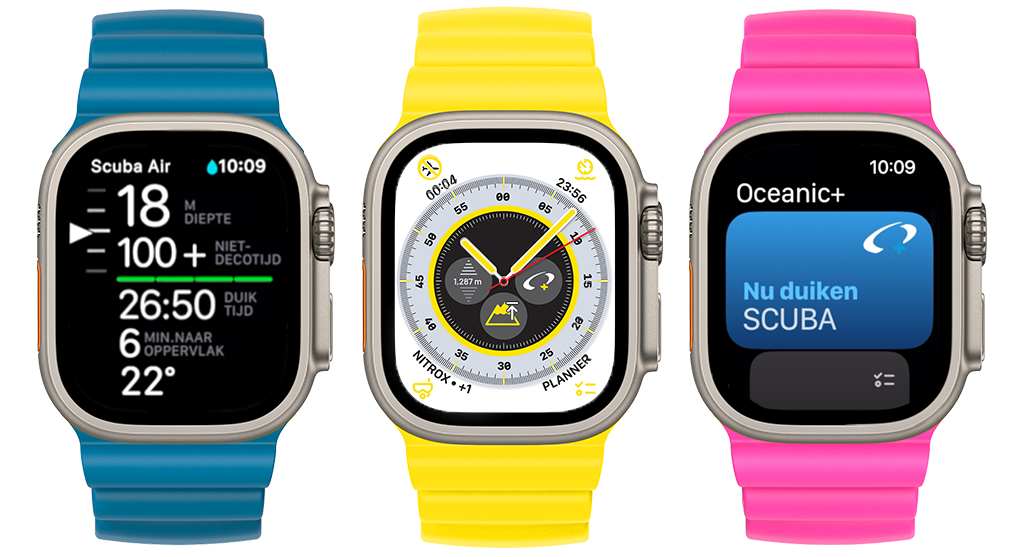 Regulators
Oceanic's regulators range from mid-range to high-end models. Oceanic has also developed various rebreathers, initially for technical or even military divers, but now also for recreational divers. When using a rebreather, your exhaled air is absorbed back into the apparatus. Filters purify this air so that you can breathe it in again. The rebreathers are suitable for diving to extreme depths.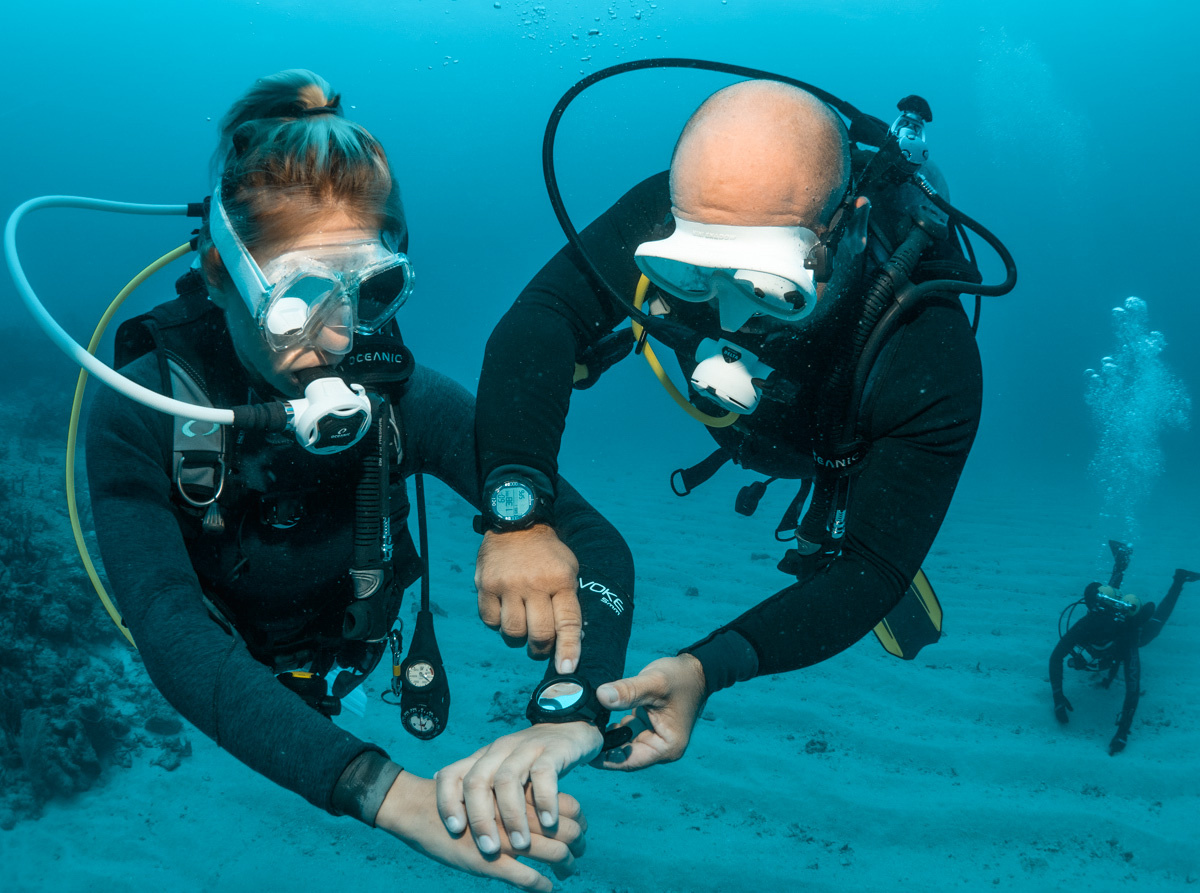 Buoyancy Compensators (BCDs)
In the field of BCDs, Oceanic offers both travel models and models for everyday use. In all cases, Oceanic focuses on comfort and durability. As every diver has different needs, there is a wide range of BCDs available.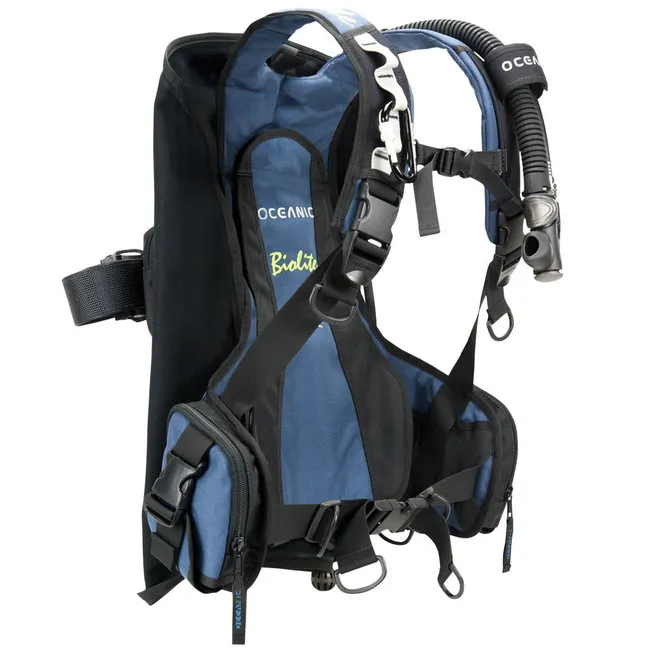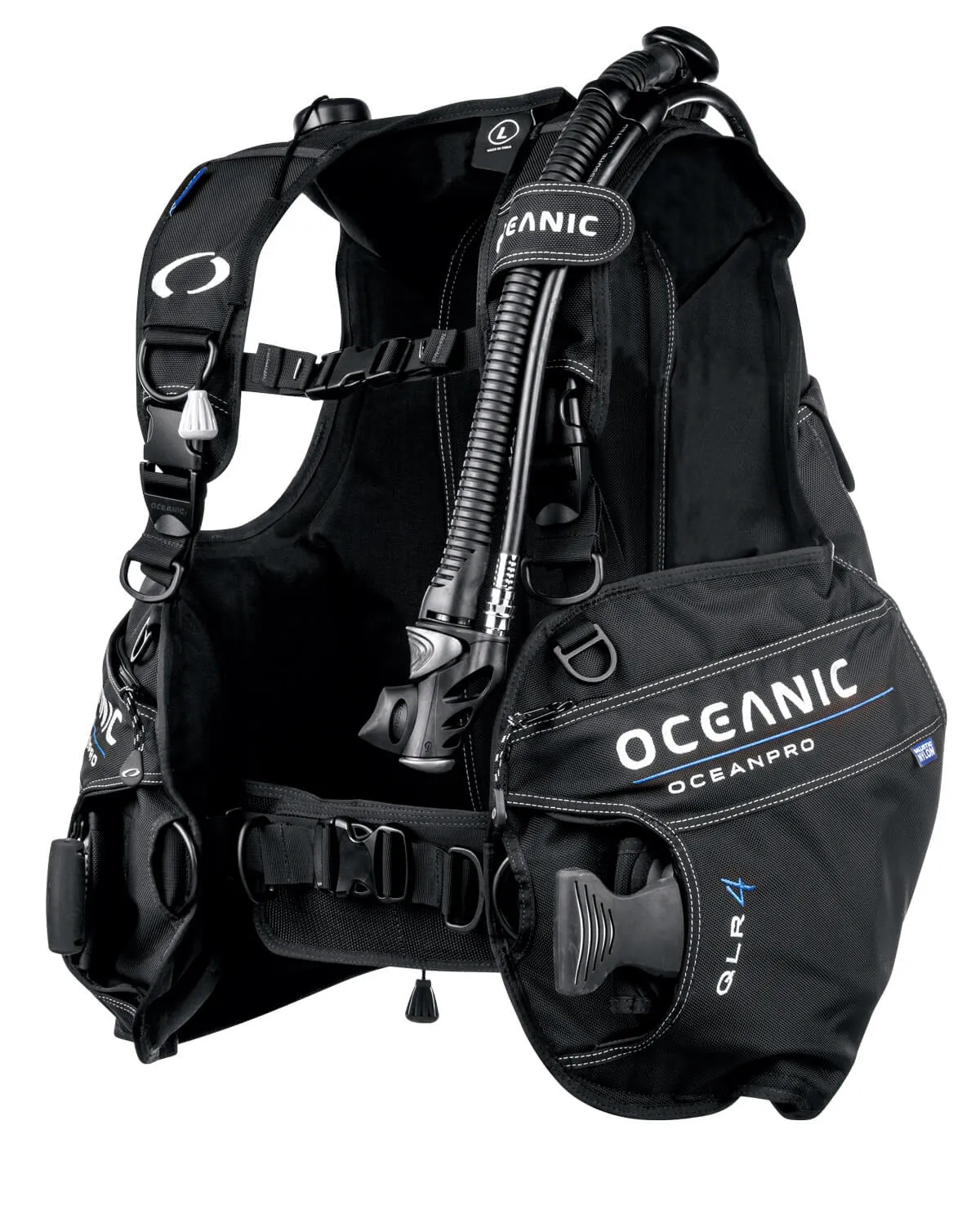 Oceanic at Lucas Divestore
Curious about Oceanic's products? Visit our online shop or contact us. Our experienced staff is ready to answer your questions. Happy diving!