The special thing about Citizen's first watch is that it wasn't released until 1924, six years after the company was founded in 1918. Was it due to startup problems? Absolutely not. The founder of Citizen first opened a watchmaking school called the "Shoukousha Watch Research Institute" specifically for his employees. Here, the staff learned all the tricks of the trade before applying them in practice. Join us as we dive into the world of Citizen's dive watches.
The Origin of Citizen
The story behind the creation of Citizen is remarkable. In 1924, Japan imported almost all of its watches from abroad. As a result, prices were relatively high, and watches were seen as luxury products. The high prices meant that not everyone could afford a watch. Citizen wanted to change that. With the vision of bringing affordable watches to the Japanese market, Citizen produced watches that were available to everyone.
Today, Citizen Watch is a watchmaker's workshop where the entire production process takes place. Here, parts are developed and manufactured, and complete watches are assembled. Citizen has expanded significantly over the years and is now active in more than 100 countries. Various technologies have been invented by professional engineers, and different watches have been created in the workshop. Engineers have looked to the future of watches and have come up with remarkable developments such as Eco-Drive and a Satellite Wave timing system. More on that later.
Citizen Promaster
For exploring the underwater world and exposing to extreme conditions, Citizen has developed the Promaster series. A Citizen Promaster is ideal for anyone looking for a sporty, functional, durable, and highly innovative dive watch model. This series includes many types, each with a unique appearance and special features.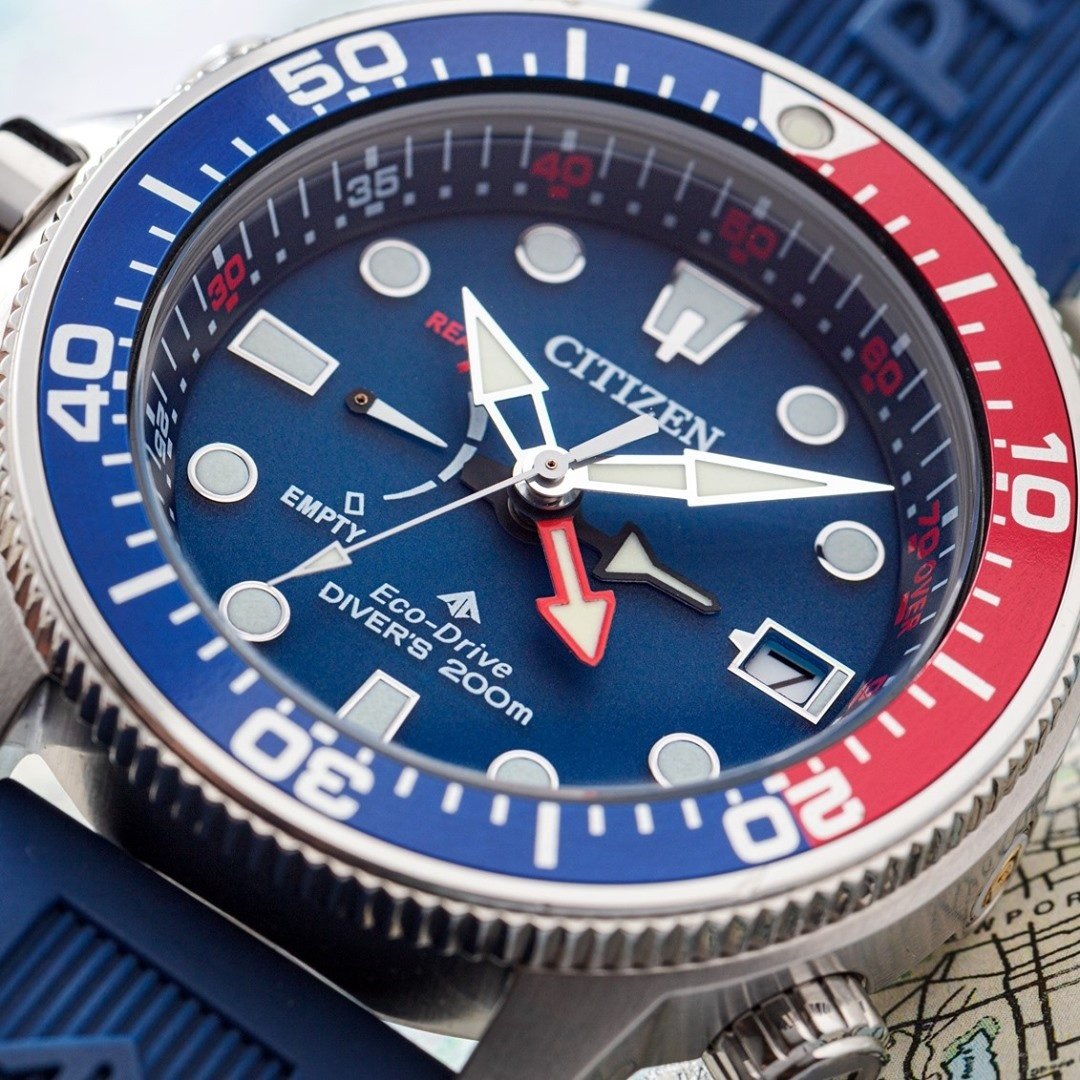 Citizen Promaster Marine (Sea)
The Citizen Promaster Marine Sea is immensely popular for use in and around water activities. The Promaster Sea is the epitome of durability, safety, and functionality. With this ISO-certified Promaster dive watch, some models can reach depths of up to one thousand meters. Some also feature a depth meter and a logbook that allows divers to track their depth after the dive.
Eco-Drive Technology
Eco-Drive is an innovative technology that generates energy from light, including sunlight, light from lamps, and even moonlight. The energy is stored in cells that provide power for up to six months. When a Citizen dive watch features Eco-Drive technology, you won't have to worry about replacing a battery.
Satellite Wave Technology
Satellite wave GPS technology is the latest technology that Citizen has applied to the Promaster dive series. The model CC5006-06L can receive a satellite signal wherever you are in the world and set the correct time and date, up to 38 time zones around the world. With this technology, the watch keeps pace with you in time.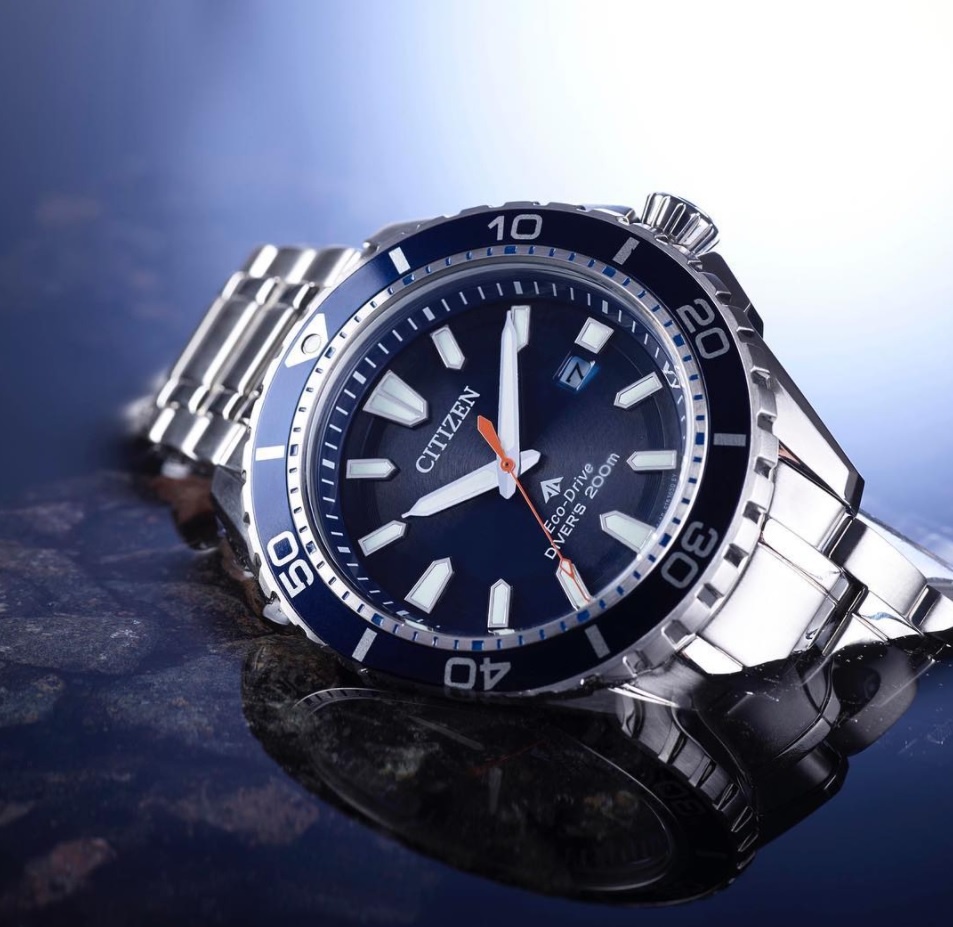 Citizen diving watches at Lucas Divestore
By constantly innovating and searching for the best technologies, Citizen is able to get the most out of its diving watches. At Lucas Divestore, we have a large assortment of diving watches, including the aforementioned Citizen models. If you have any questions after reading this blog, or if you are curious about our further offerings, feel free to contact us!