Apeks DSX Advanced Dive Computer
The Apeks DSX Advanced Dive Computer is a new addition to the range of Lucas Divestore. This technical dive computer is highly suitable for the serious technical diver or even for the recreational diver who is looking for a computer to help them reach the next level. A robust titanium computer with features that will take you to your upcoming adventure.
Oxygen Analysis
What makes the Apeks DSX dive computer special is the oxygen analyser that comes standard with it. Place an R22 oxygen cell (not included) in this analyser and connect it to the computer. It can then measure the exact oxygen percentage and automatically adjust the computer to these values. Simply hold the analyser at the opening of your oxygen tank and let a small amount of air escape to do this.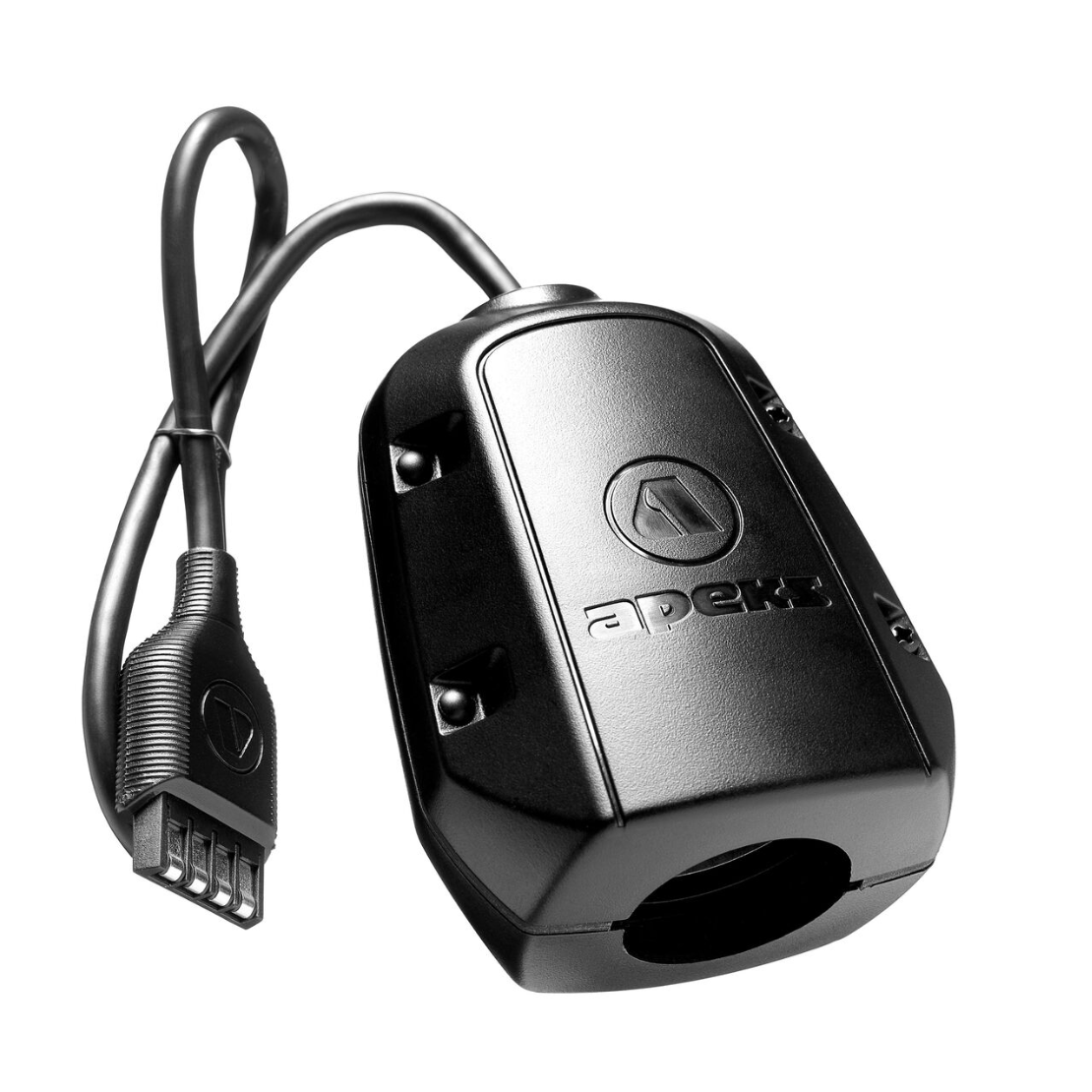 Display of the DSX
The Apeks DSX dive computer has a 2.4-inch full-colour display. Underneath the screen is a sensor, the Ambient Light Sensor, which automatically determines the brightness. In a dark environment, it will dim the screen, while in bright light, the brightness will increase.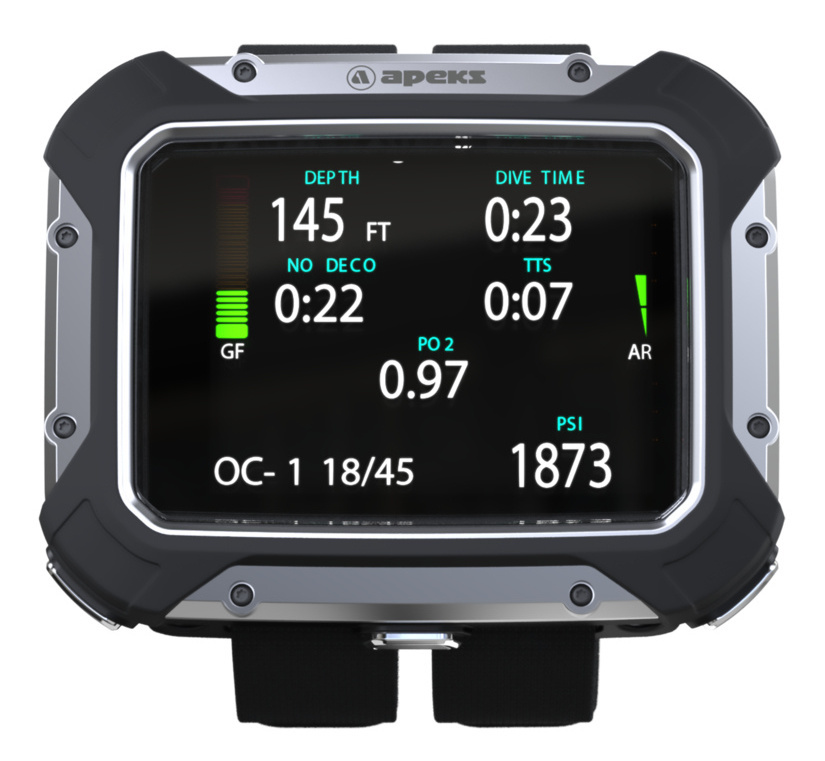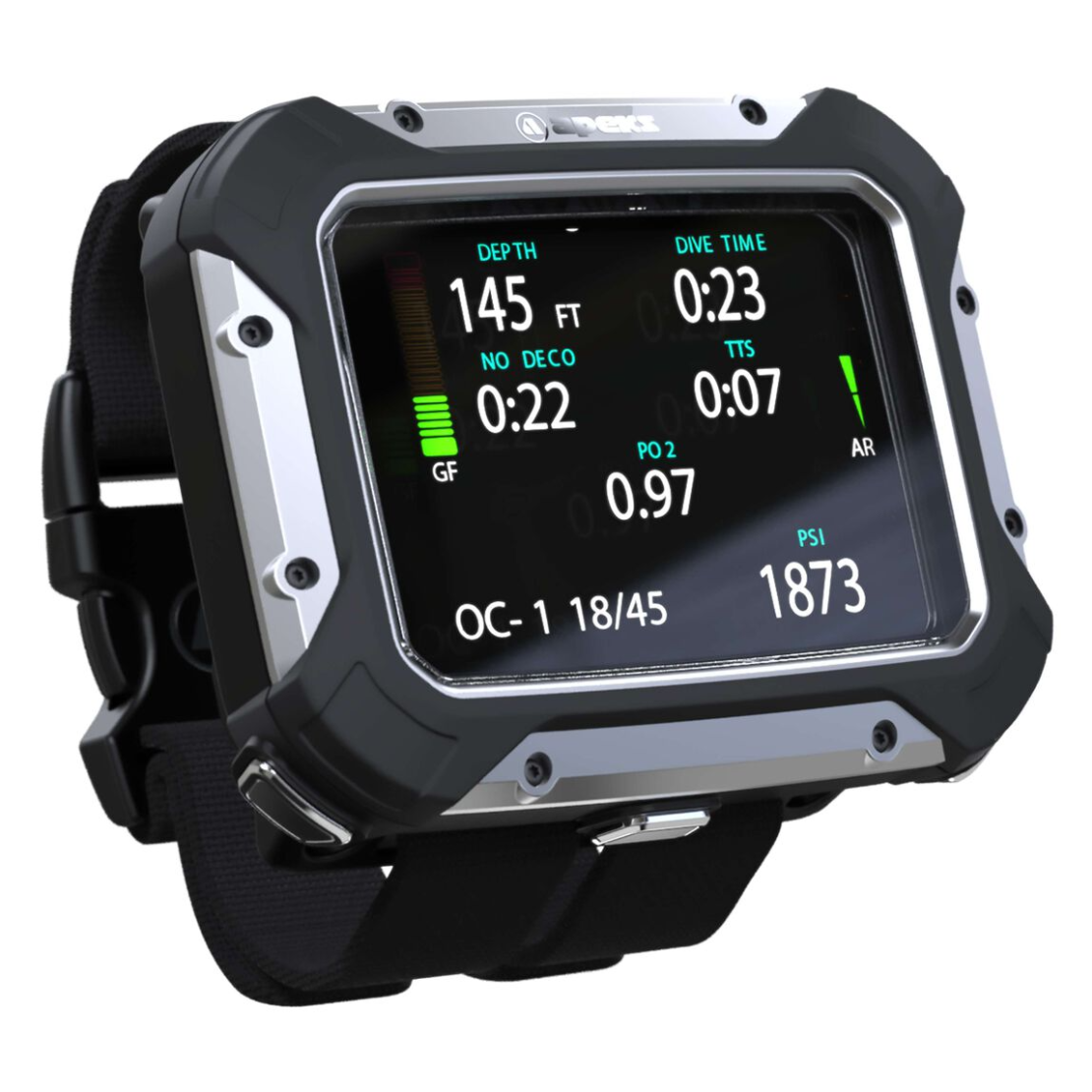 GPS and Bluetooth
The Apeks DSX dive computer features GPS, which is very useful for location tracking in your dive log. To download your dives to your smartphone, you can use the DiverLog+ app. In this app, you can download your dives and update the software of your DSX computer.
Technical Diving with the DSX Dive Computer
For technical use, you can set up to six different gas mixtures and connect up to six different transmitters on the Apeks DSX dive computer. The computer is suitable for sidemount diving and can be used up to 150 meters deep. When you receive a warning to change your tank or gas underwater, you will receive both an acoustic and a vibration signal, which is quite unique in the market. The dive computer uses the Bühlmann decompression model, and you can manually adjust the gradient factors, which is useful for technical divers. You can also enable the CCR mode (Closed Circuit Rebreather) on the dive computer.
Included Accessories
You will receive the Apeks DSX dive computer in a reusable protective case, which includes the following:
Both bungee cords and regular wristbands, so you can choose how to attach the computer to your arm.
A charging base that allows you to wirelessly charge the battery, which lasts for 80 hours.
A traditional charging cable for faster charging.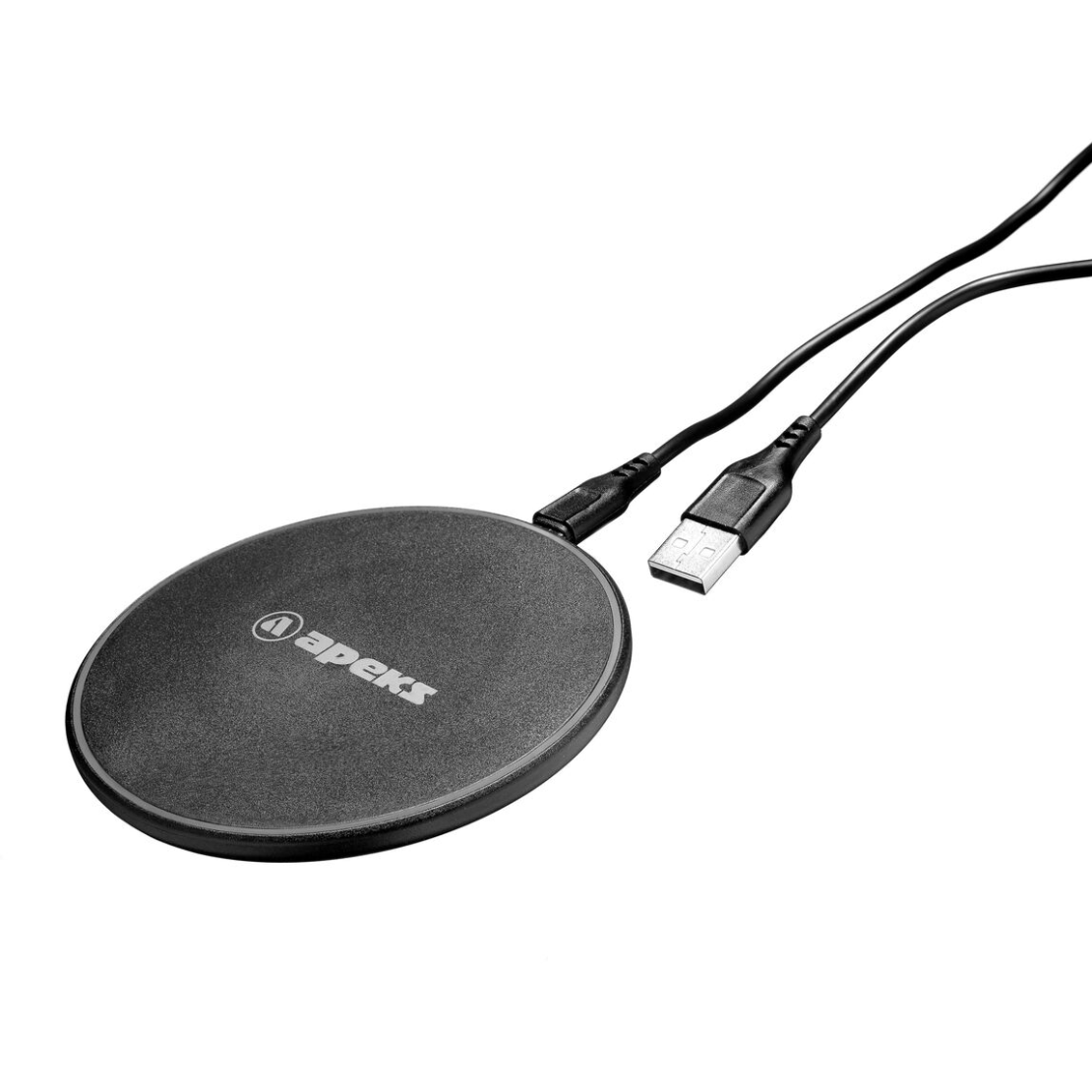 Apeks DSX Dive Computer at Lucas Divestore
Interested in the Apeks DSX dive computer? Order it directly online at Lucas Divestore! Would you like to know more first? We understand that with this purchase: please contact us or visit our showroom. Our staff has years of experience and are happy to assist you in choosing your new dive computer. We are ready to serve you in Nijverdal!