A regulator that meets your wishes: Mares regulator
A good breathing regulator is essential for proper breathing during diving. Lucas Divestore has regulators by several brands, including Apeks, Aqualung, Halcyon, Mares, Mares XR, Scubapro, Seac and Tusa. Which brand is most suitable for you depends on your wishes, budget and diving activities. Many professional divers choose for a Mares regulator.
A Mares regulator from Lucas Divestore
We have various Mares regulators in our assortment. A selection from what we have to offer: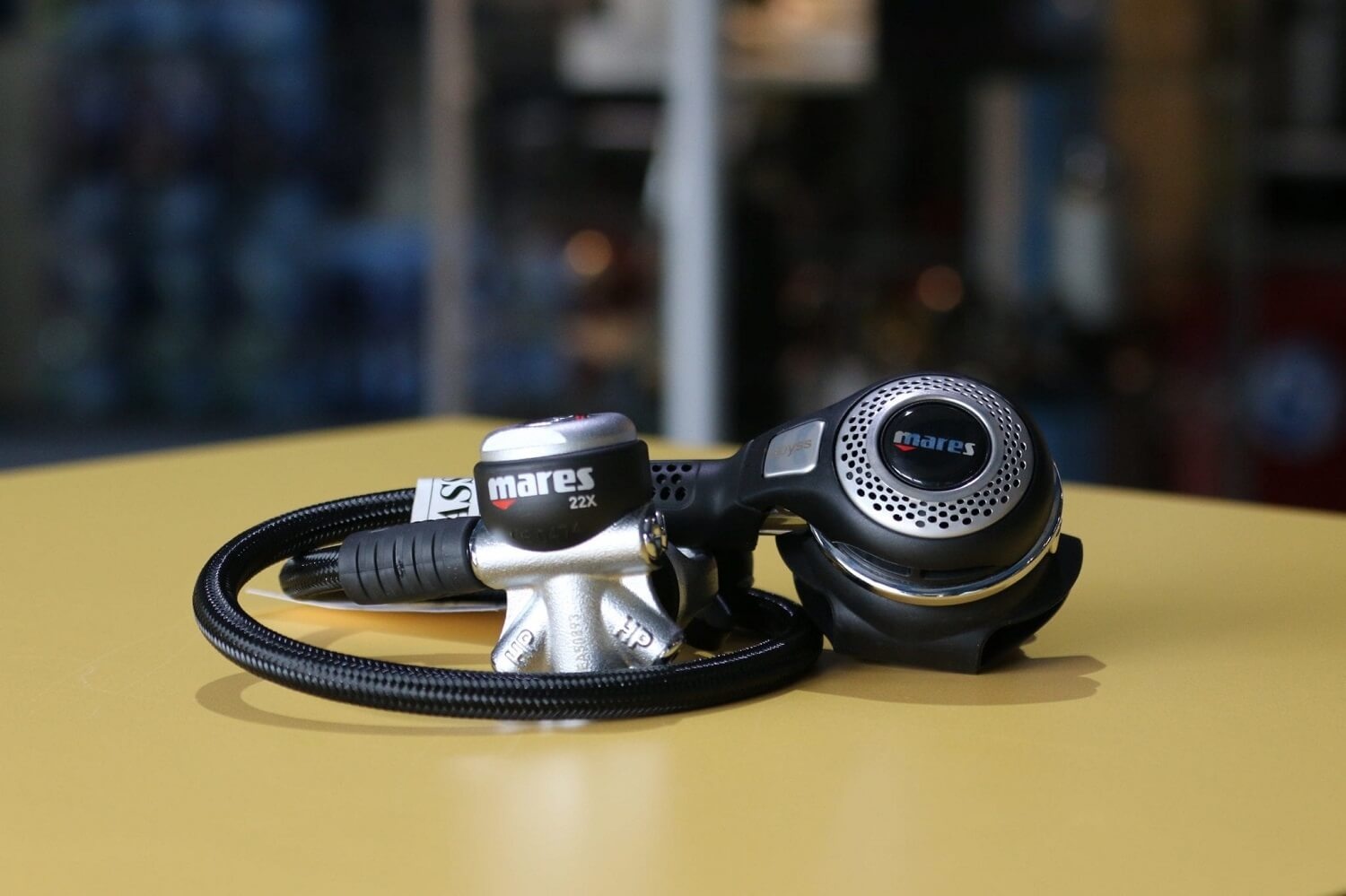 Information about the manufacturer Mares
In 1949, the Italian Ludovico Mares designed and manufactured his first diving masks and underwater firearms with one dream in mind: to share his passion for the sea and for diving with the world. He started off with a small factory in Rapallo (Italy) and is by now one of the leading companies of innovative technologies. Mares considerably invests in innovation, research, expertise and creativity, to meet all demands of every diver in every product. A Mares regulator is therefore the best regulator to use.
Tailored advice about a Mares regulator?
Every diver is different and has his or her own wishes and preferences. Good diving equipment is indispensable when you go diving. The basis of every professional diving equipment is that it must offer safety at even the greatest depths. But did you know that choosing for tailored diving equipment can also help you to improve your diving techniques? Our specialised staff gladly provide you with advice and explanation on our products, such as a Mares regulator. Would you rather see the series with your own eyes first? Visit our store of 4.000 m2 in Nijverdal. We are also happy to provide you with personally tailored advice in our store in.