The new Aqua Lung i200C is a sporty dive computer that can be linked to the DiverLog+ app using Bluetooth. The app allows you to easily add all the information from your dive computer to your logbook. Curious about the possibilities? Read in this blog the versatile features!
Bluetooth function
The new Aqualung I200C dive computer has a Bluetooth function that is always on unless it is physically turned off by the end user. With this, you can easily set and read the settings of the computer and the logbook via the app. The computer connects to the app on your smartphone via Bluetooth. This automatically uploads your dive into the app. In addition, the software can be updated by the end user via Bluetooth.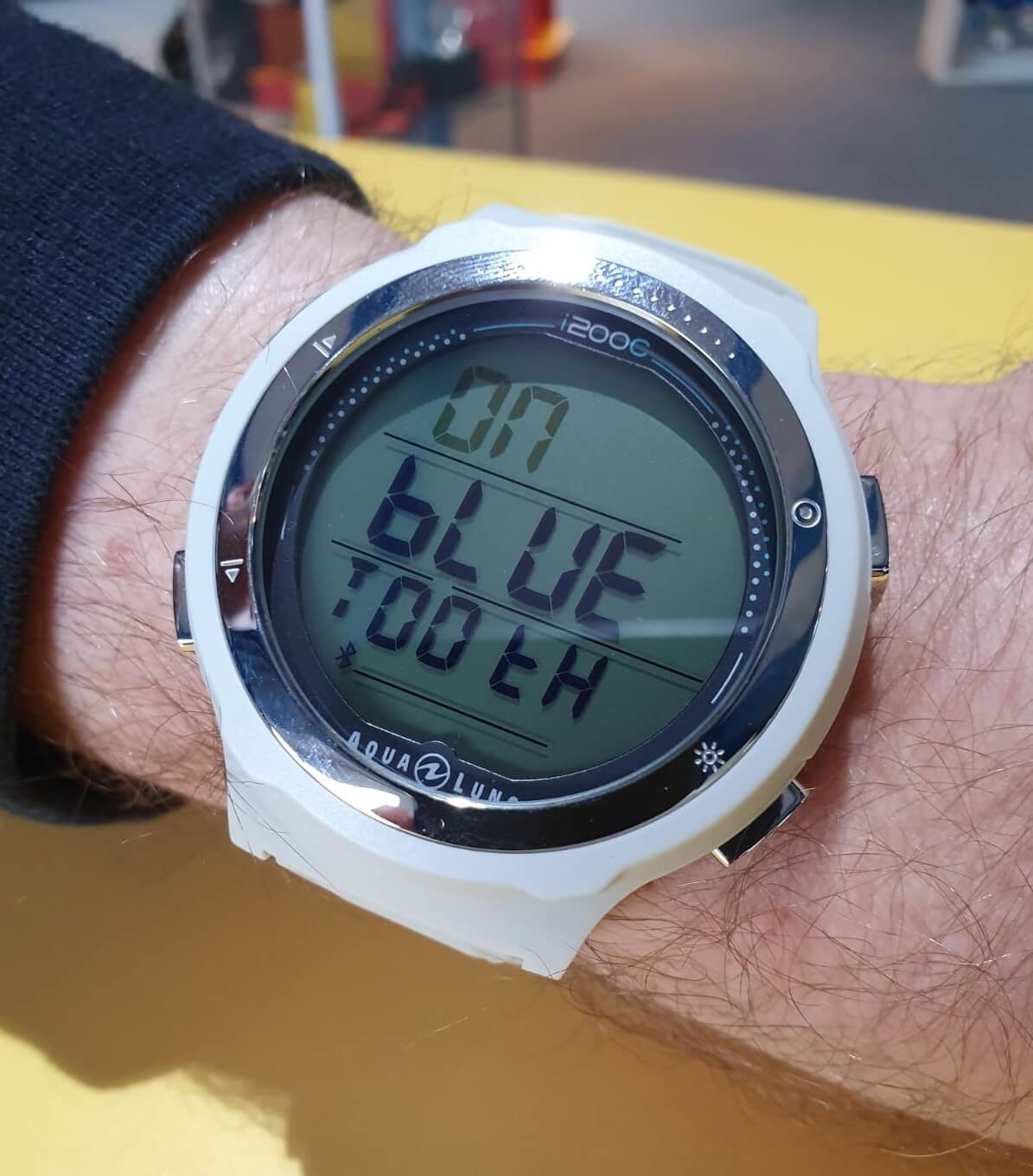 Diverlog+ app
The watch is fully configurable via the DiverLog+ app. This makes it very easy to use. For example, you can easily add information to your logbook via the app. Think of photos, videos, buddies and location. To gain insight into the location, you first need to link the watch to the app. This is because there is no GPS in the watch itself. Link the location immediately after the dive, so you can be sure that you are saving the correct location. The app is free to download for both Apple and Android smartphones.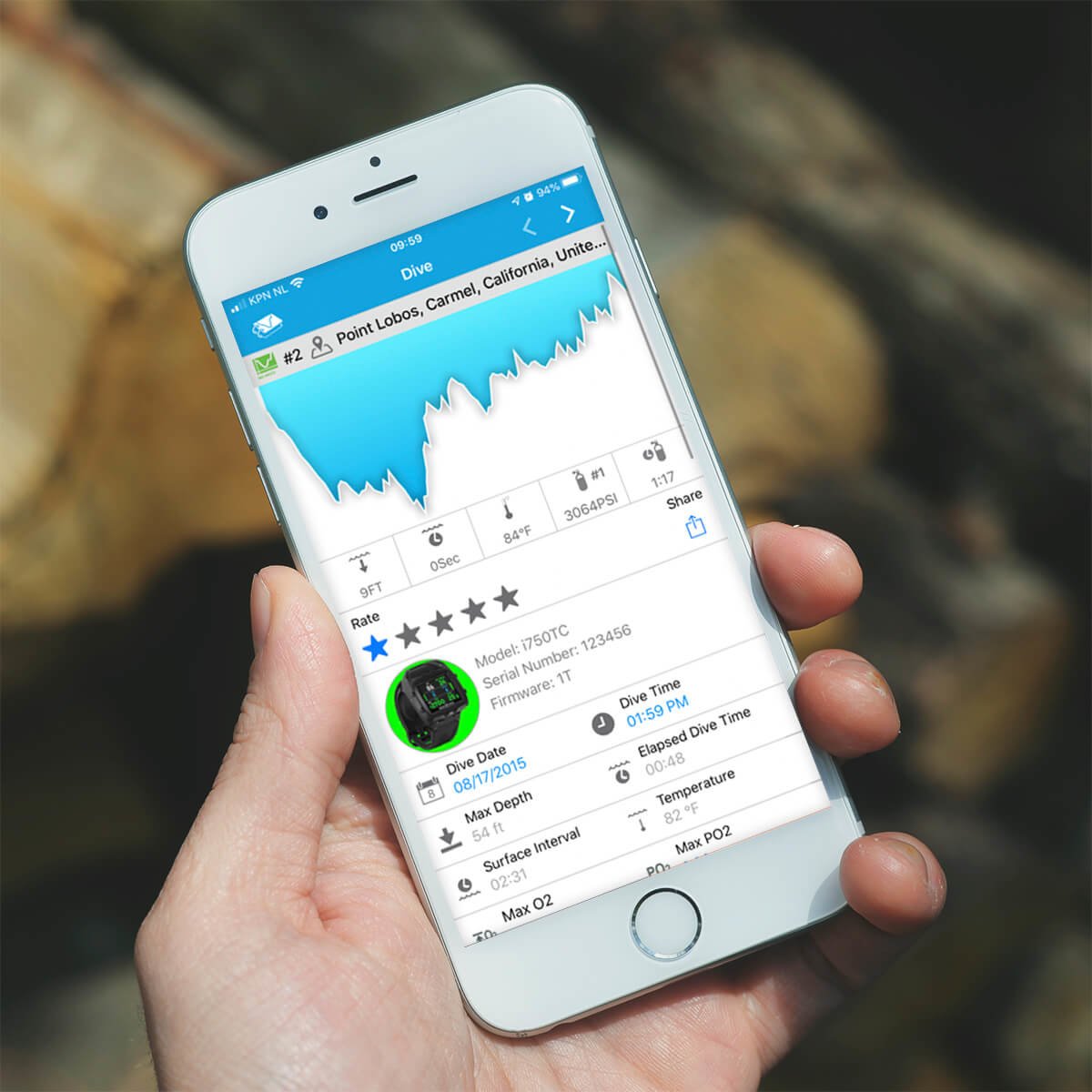 Appearance
The Aqua Lung dive computer is available in six different colours. The colours you can choose from are blue, aqua green, hot lime, pink, grey and dark grey. By choosing from a variety of colours, you can align the appropriate match with the rest of your diving equipment. The computer has a plastic housing and silicone wristband. Because of its nice design, you can wear the computer as an everyday sports watch.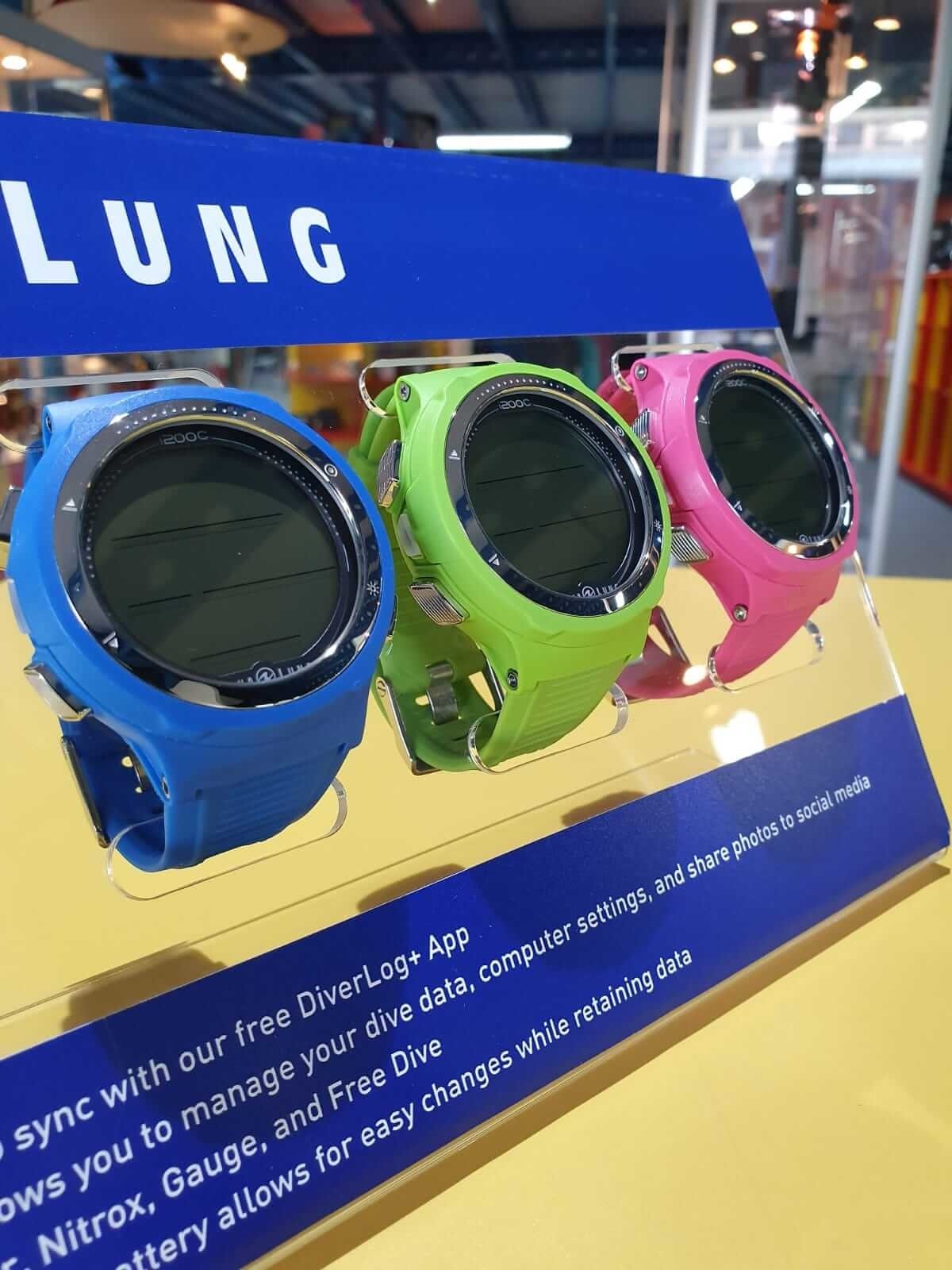 Dive modes
The computer is equipped with four diving modes: Air, Nitrox, Gauge (including stopwatch) and Free Dive. The Nitrox can be set up to 100 percent oxygen. Unfortunately, there is no possibility for a gas change. The battery can be changed by the end user. How often the battery needs to be changed depends on how intensively the computer is used. The computer is very affordable as an entry-level model. The manufacturer's recommended retail price is only 349 euros.
Do you want more information about the dive computer?
Do you have any questions about the Aqua Lung dive computer or would you like more information about the dive computer? Please contact us! You can reach us by mail, phone and chat. Or drop by in our megastore in Nijverdal.