KAP-H – Resilient breathing air compressors. Built to meet the most exacting requirements on land and at sea.
Ideal for use in professional applications: High free air delivery in continuous operation.
Perfect for demanding requirements at sea: Intercoolers and aftercoolers made from rust-free stainless steel. For high corrosion resistance.
Fully automatic compressor control: B-CONTROL MICRO.
Little space required: Thanks to compact horizontal design.
Thanks to a low centre of gravity and durable block design, the compressors in the KAP-H series can be relied upon to operate safely even at very oblique angles.
They are thus the ideal choice for the challenging operating conditions encountered in civil and military shipping or in in-vehicle applications.
The installed compressor blocks in the IK 15.1/150/180 series have been designed for the most demanding professional applications and dimensioned for a service life in excess of 30,000 operating hours.
With their outstanding surface hardness, plasma-nitrided and plateau-honed cylinders are able to achieve extremely long service lives combined with low energy consumption and reliable oil lubrication of cylinder surfaces.
Furthermore, wear-resistant piston rings in the final stage minimize running costs. The compressor block is both efficient and reliable. Stainless steel cooling ribs on the pipe cooler provide the basis for particularly efficient cooling and thus very long service life.
Charging rate ¹: 540 l/min | 19 cfm
operating pressure: 330 bar
Speed: 1230 rpm
Motor output: 11 kW
Filter system: P 41 DUO
Net weight: 370 kg / 815 lbs
Dimensions L × W × H: 165 × 71 × 85 cm
# if you want us to ship a compressor outside the Netherlands then let us know the address you'd like us to ship to, we will then inform you the actual shipping costs.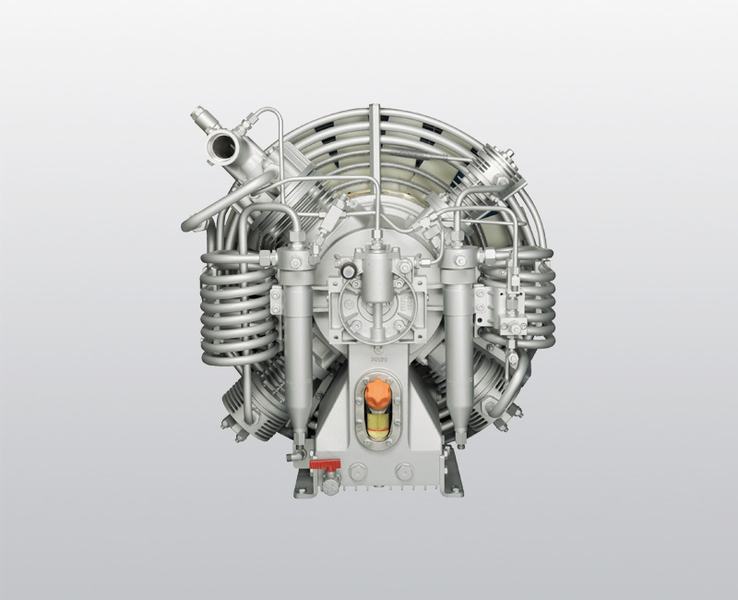 IK 15.1/150/180 compressor blocks
The compressor stages, which are located on sides of the compressor blocks, are the key to optimum smooth running and high efficiency. The free-standing cylinders are easy to access and maintain.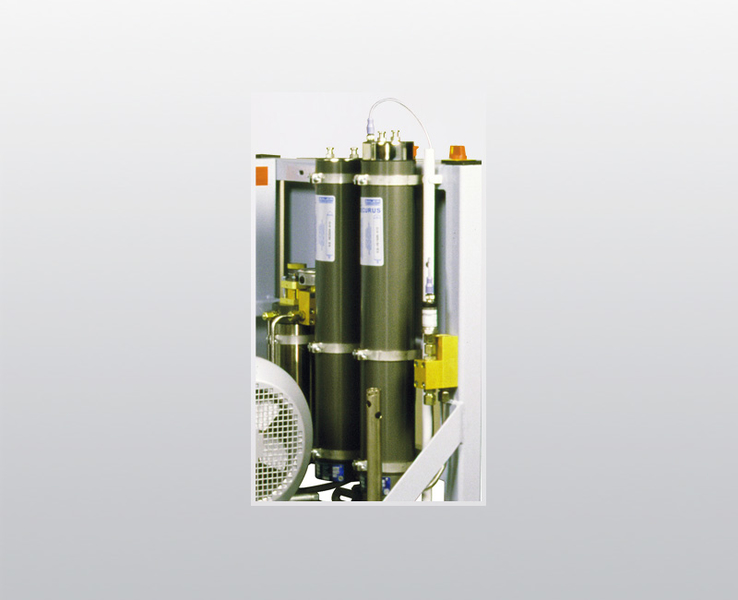 Filter system P 41 DUO
With two filter housings, additional oil and water separator and pressure retention check valve, this system can be relied upon to keep your breathing air clean. A type-tested and sealed final pressure safety valve optimises operational safety. 2200 standard cubic metres of air can be treated.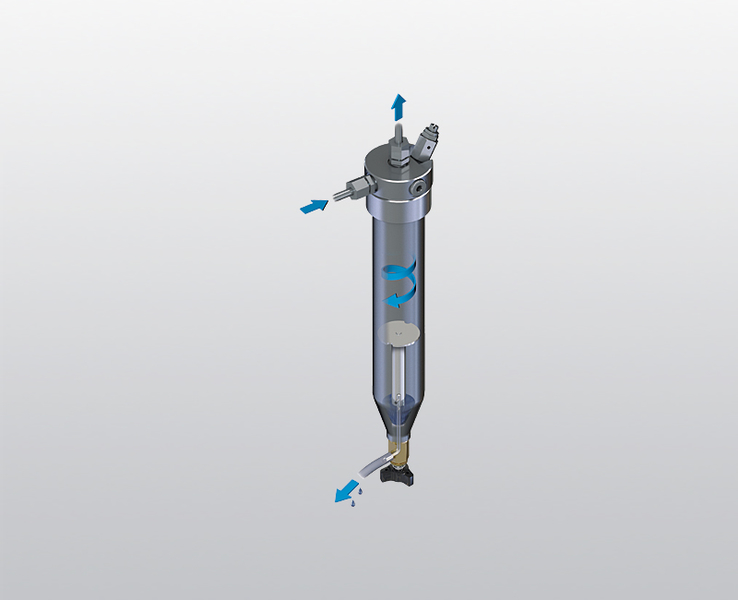 Additional intermediate separator after the first stage
In the case of operation in locations where air humidity is high (tropical regions, for example), we recommend installing a separator downstream of the first compressor stage. This can extend the service life of the unit and reduce maintenance costs.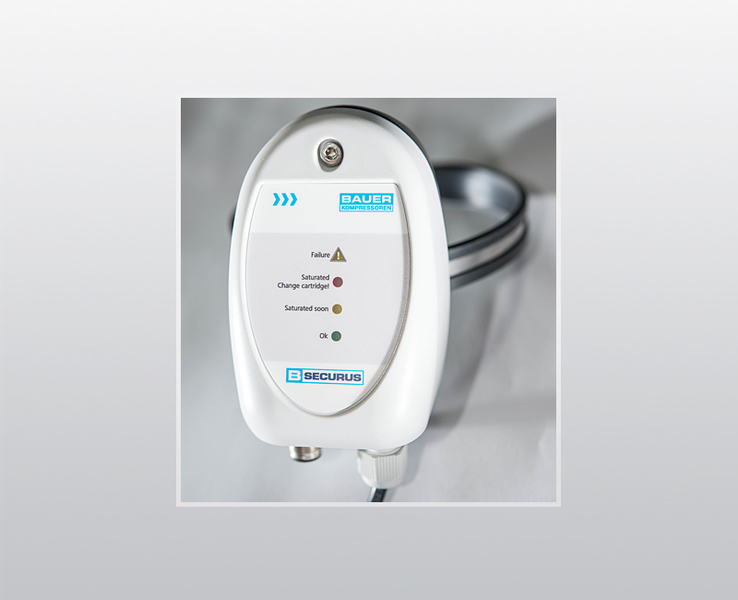 Additional B-SECURUS filter monitoring
The B-SECURUS system monitors the saturation of the filter cartridge(s) by measuring the moisture in the molecular sieve.