Click on the product to see if its in stock!
This Scubapro Definition 7MM Set Male diving suit package contains: 
Scubapro Definition 7 MM
Scubapro Definition Body
Scubapro Seawing Nova Fins
Scubapro HD Boot
Scubapro G-Flex Gloves
Specifications Scubapro Definition 7MM Set Male
Titanium plush, StretchTec, Ultraspan
7mm thickness
X-FOAM material
Back, collar, wrists, ankles zippers
Rear spine pad/I-Grip
Stretch neoprene, 3D cut
Glideskin neoprene seals
Super stretchy, highest level of comfort
5mm thickness in black with pink detail for women
X-FOAM material
Stretch inserts on the chest, perfect for female divers
Stretchtec sides reduce water circulation
3D cut guarantees a perfect fit
Spine pad for back comfort with BC and tank weight
Seals and zippers on neck collar, wrists and ankles
I-Grip strap keeps computer securely attached
22 Sizes
Specifications Scubapro 6mm vest Male
6mm thermal protection vest for 7mm and 5mm Definition steamer
X-FOAM formula neoprene
Attached hood
In men's and women's sizes
Technical information Scubapro Seawing Nova
Built with a space-age Monprene elastomer that is virtually indestructible. It includes a special additive to enhance stiffness and deliver excellent kicking feedback.
Proprietary G4 articulated joint allows the entire blade to pivot and generate thrust.
Wing-shaped blade creates a near-perfect balance of stiffness and flex.
Variable Blade Geometry wing tips arc upwards, providing more power and increasing stability.
Pivot Control technology ensures that the most efficient 45-degree angle of attack is maintained no matter how easy or hard you kick.
Marine-grade bungee strap is self-adjusting, comfortable, extremely durable, and makes easy work of donning and doffing the fin.
Re-engineered footplate with co-molded Grip Pads provides a dependable non-skid grip on wet surfaces.
Technical Features Scubapro Seawing Nova
Performance and grip on slippery surfaces is better than ever.
The foot pocket's ergonomic toe box is ultra comfortable while the Power Plate footplate extends all the way to the back of the heel, maximizing power transmission while minimizing leg and ankle strain.
Co-molded Thermo Plastic Vulcanizate (TPV) heel pad and mid-sole pad with rough surface provide an excellent non-slip grip on wet surfaces. The TPV is highly tear resistant and durable.
Revised blade geometry: lateral rigidity has been slightly increased to improve alternate kicks and to improve responsiveness and thrust at full power.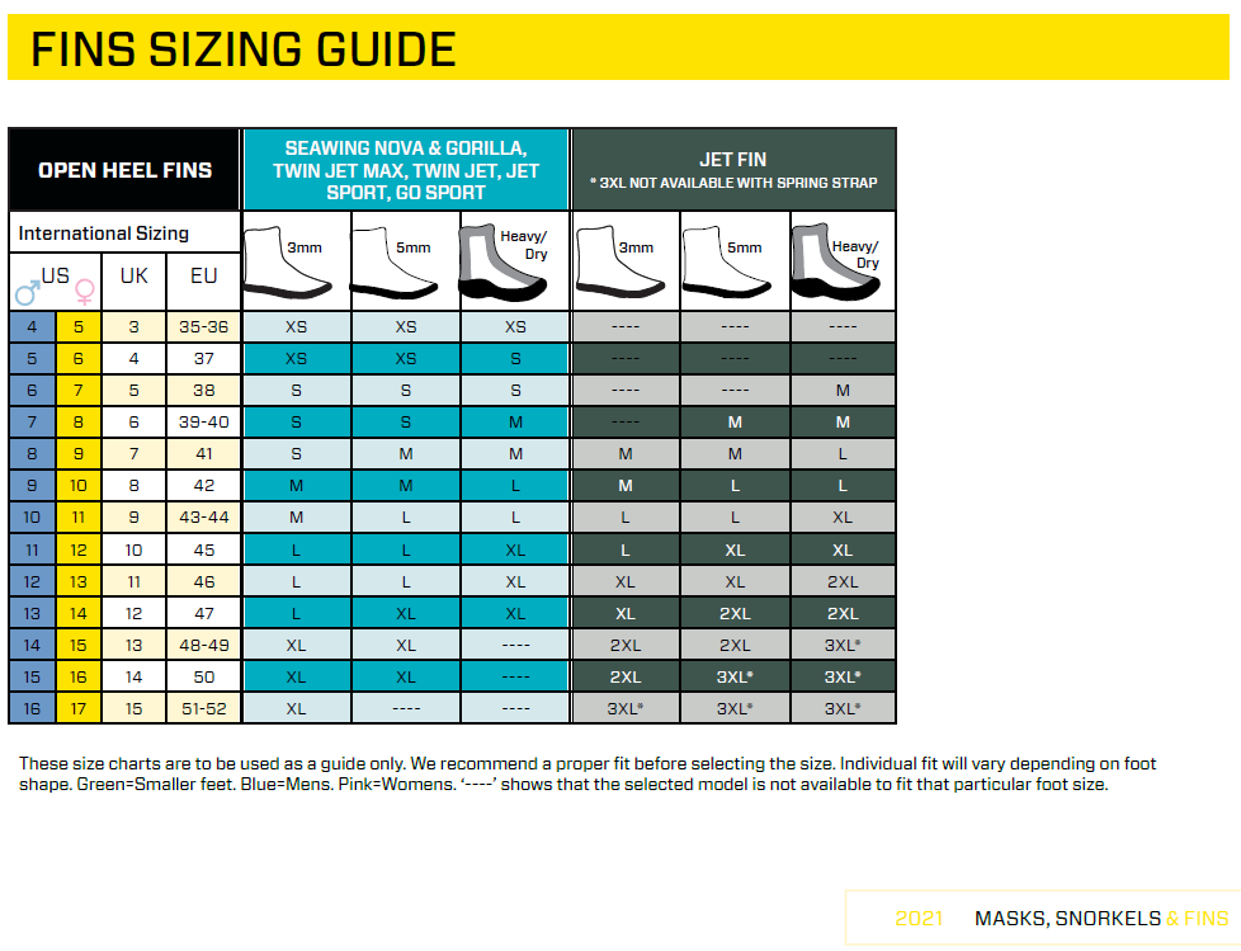 Specifications Scubapro 6,5mm HD Boots
Dimond Span lining inside
X-FOAM technology
6.5mm
Top of the foot is both cushioned and protected against abrasion from the edge of the fin pocket
Reinforced toe and heel caps extend boot life
The heel cap includes a fin strap keeper
Heavy Duty anti-slip rubber sole

Specification Scubapro G-Flex glove
5mm thickness
5-finger semi dry contoured gloves
Zippered entry