Bauer Poseidon Pe100 TW
The Bauer poseidon PE100 TW is by far the smallest and lightest unit in the PE series. easie to handel so you can fill your cylinder at the divesite.
Its possible uses are virtually unlimited: with three drive options (petrol, three-phase current and alternating current), it is suitable for use in all manner of different applications on land or in vehicles.
the Bauer poseidon PE100 TW Ideal as a breathing air compressor for groups of divers and fire crews or for the rapid filling of cartridges for sport shooting and paintball.
In the petrol version it is even capable of operation in the most remote of locations without a power supply. With an AC drive, it is even suitable for connection to a standard domestic power supply.
This Bauer poseidon PE100 TW lightweight and compact unit is easy to transport and will fit in almost any car boot.
Dimensions on a very small scale and sophisticated technology make our most compact mobile breathing air compressor ideal for shipping, as a diving compressor, in respiratory applications, and as a compressor for paintball and sport shooting. With a special sport shooting version available as well, the PE 100 also replaces the smaller S 30 shooting compressor.
Technical specifications Bauer poseidon PE 100 TW
Capacity: 100 ltr/min
Pressure: 225 or 330 Bar
E-motor: Electric 230V
Filtersystem: P – 11
Dimensions: ca. 740 x 340 x 420 mm (L x B x H)
Weight: ca. 44 kg
Sound: ca. 85 – 95 dB (A)
# if you want us to ship a compressor outside the Netherlands then let us know the address you'd like us to ship to, we will then inform you the actual shipping costs.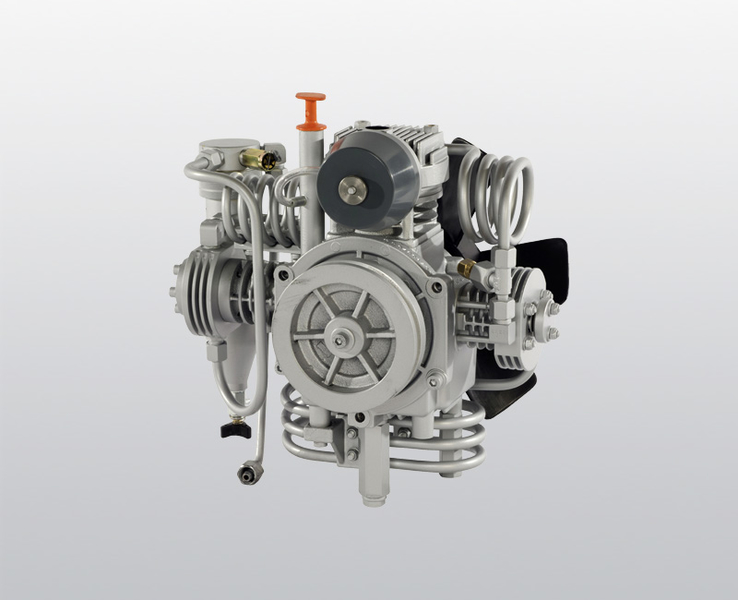 PE 100 compressor block
The high-pressure compressor block is the "beating heart" of the PE 100 compressor. Epitomising reliability and having proven its worth in practice for decades, more than 100,000 units have been sold the world over.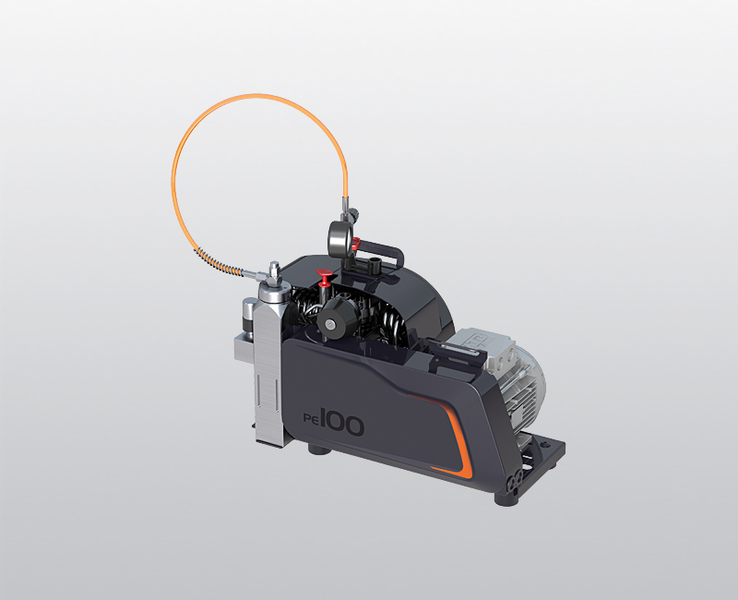 P 11 filter system
When used in conjunction with original BAUER filter cartridges, the P 11 filter system with integrated oil and water separator and pressure retention check valve can be relied upon for breathing air treatment conforming to DIN EN 12021¹. A type-tested and sealed final pressure safety valve enables particularly high levels of operational safety to be achieved. 140 m³ of air can be treated.
¹ If the units are maintained and installed correctly as described in the operating instructions or user manual and if the concentration of CO2 in the intake air does not exceed the values specified in the applicable standard for breathing air.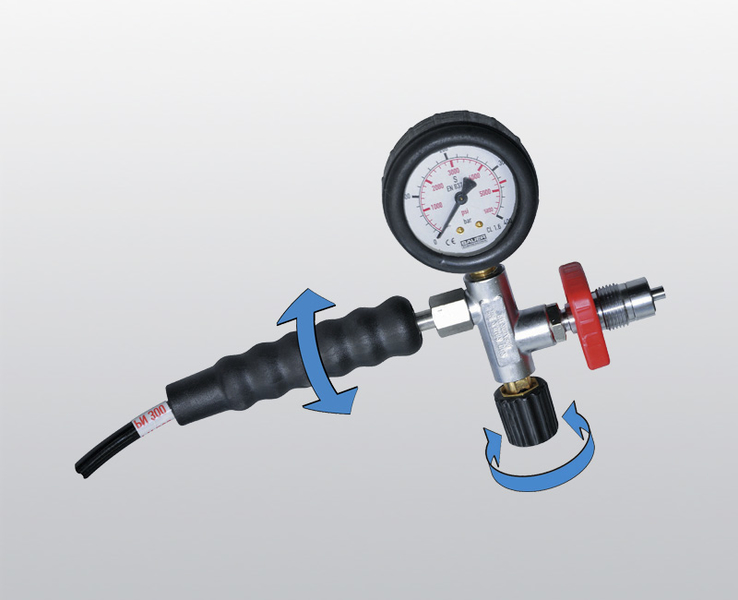 Filling device
The filling device comprises a flexible "UNIMAM" high-pressure filling hose and filling valve complete with final pressure gauge. The final pressure gauge makes it easy to read off the filling pressure. It is protected against damage by a durable rubber jacket.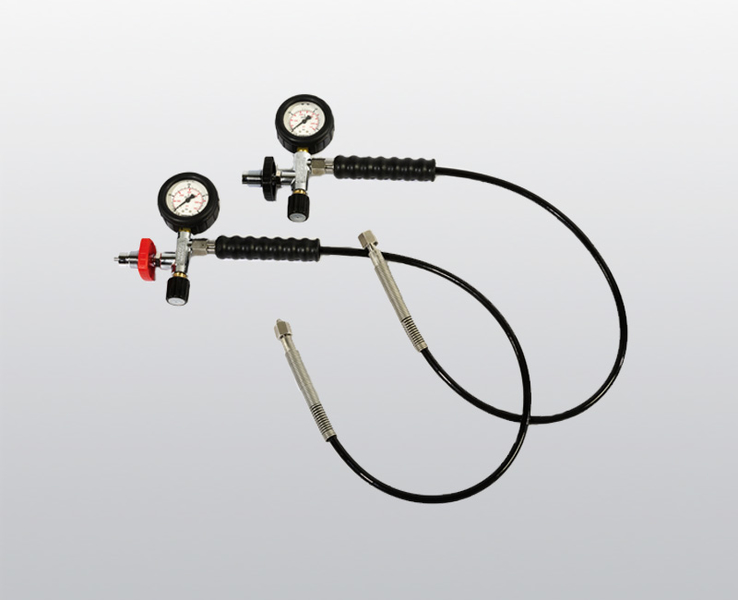 Filling hose High-quality UNIMAM high-pressure filling hoses made from food-safe and long-life hose material make for flexible and safe handling. Swivel hose connections enable the filling valve to be connected to the breathing air cylinder quickly, easily and safely.