The PE 100 is by far the smallest and lightest compressor unit of the PE range. With its three drive variants petrol, three-phase and single-phase alternating current it is suitable for a wide variety of applications, whether on shore or in vehicles.
# if you want us to ship a compressor outside the Netherlands then let us know the address you'd like us to ship to, we will then inform you the actual shipping costs.
Type: BA - CPE - 100 - B - O
Capaciteit: 100 ltr/min
Vuldruk: 225 of 330 Bar
B-motor: Benzine
Filtersysteem: P - 11
Afmetingen: ca. 740 x 340 x 420 mm (L x B x H)
Gewicht: ca. 44 kg
Geluid: ca. 85 - 95 dB (A)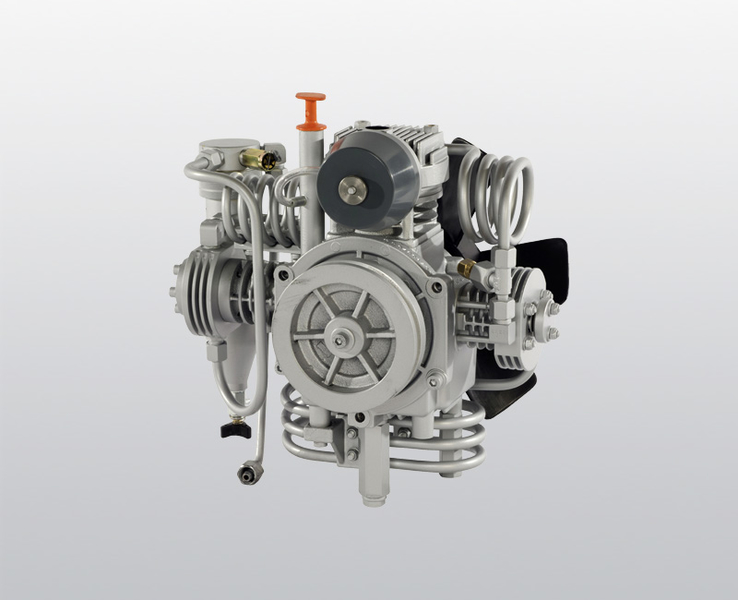 PE 100 compressor block
The high-pressure compressor block is the "beating heart" of the PE 100 compressor. Epitomising reliability and having proven its worth in practice for decades, more than 100,000 units have been sold the world over.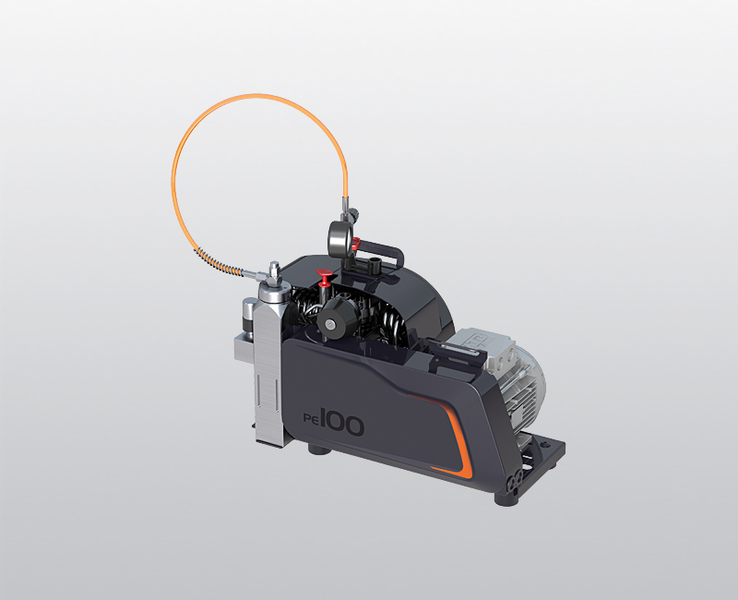 P 11 filter system
When used in conjunction with original BAUER filter cartridges, the P 11 filter system with integrated oil and water separator and pressure retention check valve can be relied upon for breathing air treatment conforming to DIN EN 12021¹. A type-tested and sealed final pressure safety valve enables particularly high levels of operational safety to be achieved. 140 m³ of air can be treated.
¹ If the units are maintained and installed correctly as described in the operating instructions or user manual and if the concentration of CO2 in the intake air does not exceed the values specified in the applicable standard for breathing air.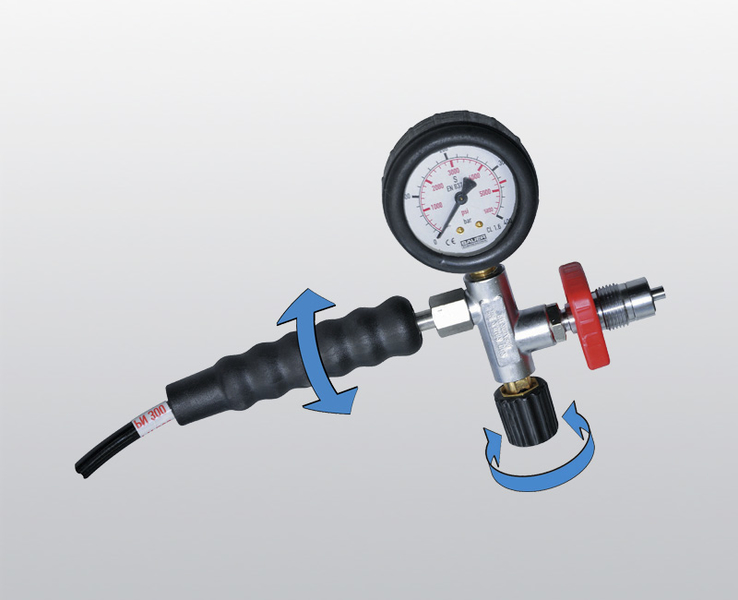 Filling device
The filling device comprises a flexible "UNIMAM" high-pressure filling hose and filling valve complete with final pressure gauge. The final pressure gauge makes it easy to read off the filling pressure. It is protected against damage by a durable rubber jacket.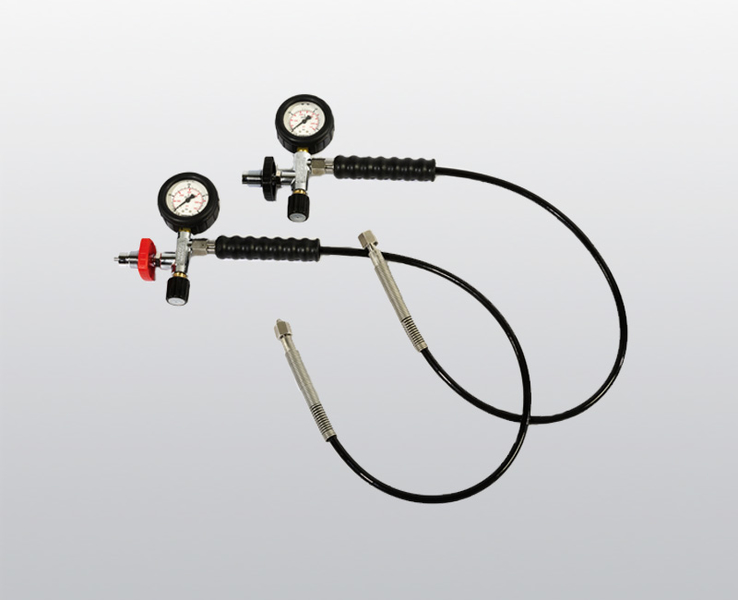 Filling hose
High-quality UNIMAM high-pressure filling hoses made from food-safe and long-life hose material make for flexible and safe handling. Swivel hose connections enable the filling valve to be connected to the breathing air cylinder quickly, easily and safely.